Marilen.ph and IndigoBaby is giving away two fabulous home products to one lucky winner.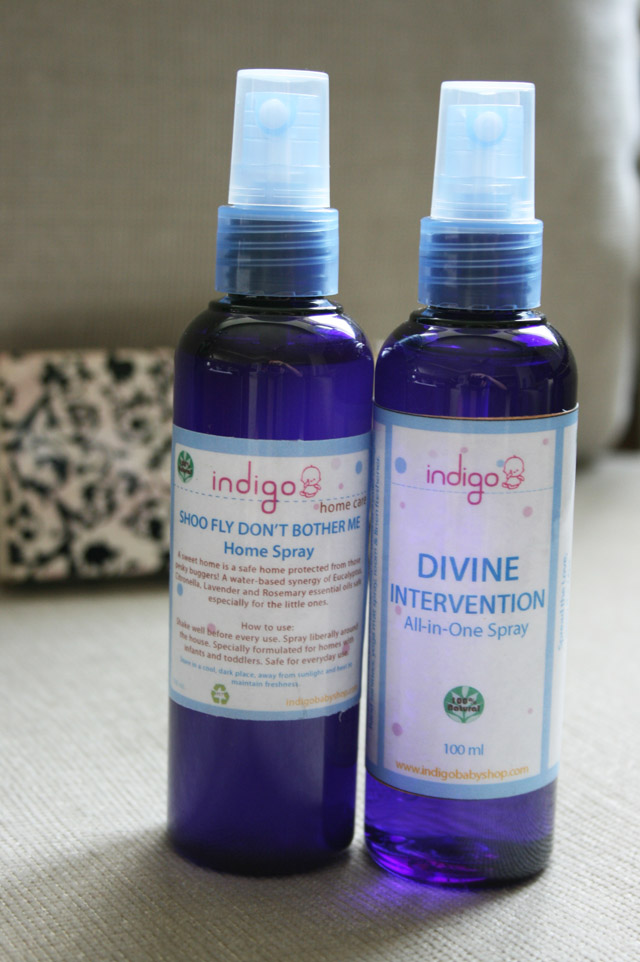 The Shoo Fly Don't Bother Me Home Spray will allow you to hold patio parties without having to worry about bugs biting your little ones! With deadly Dengue as a real threat, every extra prevention puts us at ease.  This 100% all natural home care product is made with the most gentle ingredients, same as IndigoBaby's Shoo Fly Don't Bother Me Milk Lotion.  This guarantees it is safe to spray around the home even when your babies are around! Whatever you spray in the air lands on the floor they crawl on, so no toxic chemicals, no worries!
Divine Intervention All in One Spray is an amazing product that can be used for every disinfecting need.  Spray it as a hand sanitizer, yoga mat spray, linen spray, or room freshener.  The lavender and peppermint essential oils give a light relaxing scent just when you need it.
Win These Product Now..
1. Follow Marilen.ph on Instagram.  Click http://instagram.com/marilenph
2. Follow Indigobaby on Twitter. Click https://twitter.com/indigobabyshop
3. Like Marilen.ph on Facebook. Click https://www.facebook.com/marilenstyles.com 
4. Send Marilen.ph  a message on Facebook with your name, mobile number and home address.  Tell us why you want to win The Shoo Fly Don't Bother Me and Divine Intervention Home Spray.
5. Winner will be announced on Twitter. Follow https://twitter.com/marilenmonte
One lucky winner will be chosen by Indigo Baby.  Items will be shipped free of charge.  These smell so good, you won't want to miss out!.