My home office resembled nothing I liked.  It was something that served its purpose, complete with the masculine personalized bullfighter poster of my husband.  I told him to bring his poster to work and decided to put something pretty.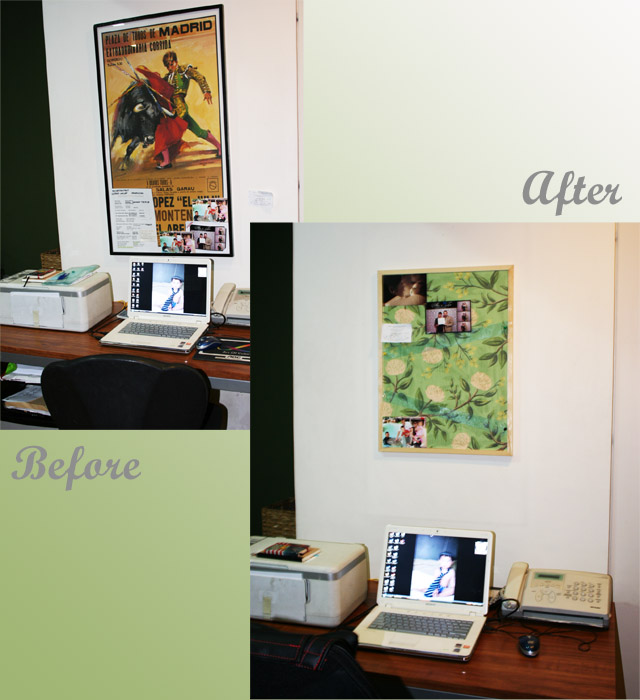 I found pretty wrapping paper from Heima and instantly fell in love with its color and delicate floral print..  I originally wanted to dismantle my husband's poster and replace it with this wrapping paper, then re frame the whole thing again but he wanted the poster so I just had to go with plan B.
I bought a wooden framed cork board from the local bookstore and glued the wrapping paper onto the cork.  With a few ribbons and pins, the whole thing came out to be a pretty piece.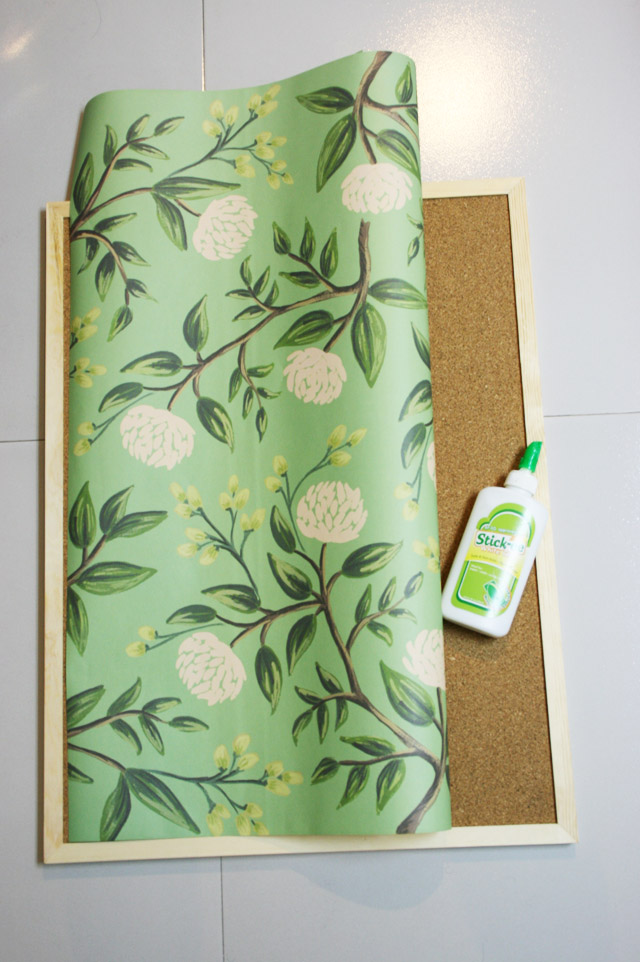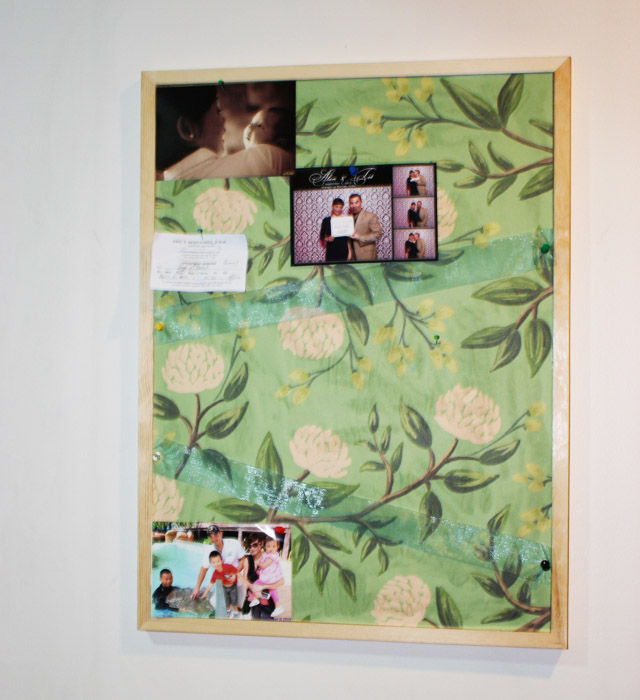 Here are my favorite office accessories to complete my new home office look: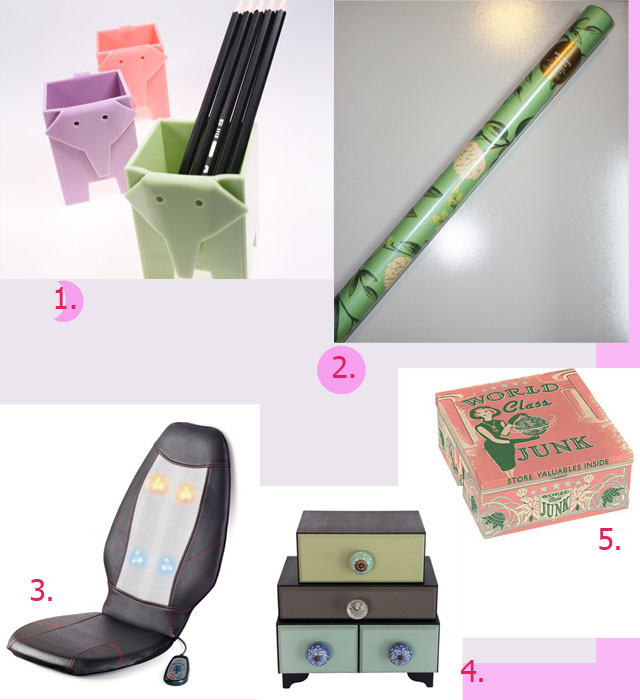 1. elephant pen holder from Quirks    2. printed wrapping paper from Heima     3. iRest massage chair    4. drawers from Regalong Pambahay    5. pretty storage box from Quirks
The best part of my new home office look is the iRest massage chair which I purposely put for me to sit on while working.  It is absolutely heaven, my three year old son and I were fighting over it the first time I brought it out!  It really is convenient to use, and actually works on your tight muscle knots.  The massager vibrates and goes up and down in a slow soothing rhythm.  Now I get myself pampered while working on my laptop. I was instantly hooked!
iRest has an ongoing promo on Facebook, and you can actually win one of these babies for free!  Simply visit https://www.facebook.com/iRestPH and go to their 12 Gifts of Christmas link for more details. Just a few clicks, I promise, it really is worth it.