Hello! My name is Marilen Faustino- Montenegro. I am currently an interior stylist and mom of two young kids, used to be a full-time model and TV host. I love looking at beautiful photos of interiors. Creating space by carefully curating furniture and decor is what I do best. I believe in making the home beautiful one step at a time because surrounding yourself with clean and pretty surroundings will help make your life better.
I love…
bright and white kitchens and living rooms with statement furniture pieces and interesting personalized decor that add color.
eating healthy. I am addicted to reading the labels! I believe in never going extreme so yes, treats here and there are still allowed in the household.
peeking into my camera lens, finding that perfect artsy composition or catching my childrens' priceless moments.
simple dates with my husband. Catching up with each other over a phone call or quick "how was your day and what's happening" conversation can instantly make me feel better.
About my work life…
I graduated with a degree in interior design, worked in a top store and firm then got accepted into the Professional Model's Association of the Philippines
I lived a life doing photo shoots for glossy magazines, runway shows and taping TV commercials but in between makeup and stilettos I would be in sneakers supervising design projects.
After I had my second baby, I took things a bit slower by writing for other websites and publications then starting this blog.
This profession opened doors for me to merge my two careers by being part of interior design related TV shows..
I was host of Tahanang Pinoy of ABC5 in 2005
Co host of HouseLife for QTV11 in 2008-2009
Part of the design team for Extreme Makeover Home Edition Philippines in 2011.
Segment host for Smart Spaces on Mommy Hacks, GMA NEWS TV Philippines 2016.
About this blog…
In here you will find gorgeous photographs, inspiring tips, and practical ways to make your home and life more beautiful. Being a mom is the greatest job I've had so far and I love it, but I find my dose of me time when I write, read other inspiring blogs and look at beautiful photos in Pinterest. It was when I realized this that I longed to be a source of inspiration to others. I also do seminars and intimate workshops where I share great tips on how you can make your home beautiful.
I have so much to share with you! I hope I can inspire you to find your own me time somewhere in my blog. I'd love to fear from you! If you have any questions about home and design, or would simply like to be friends…
Tweet me: @marilenmonte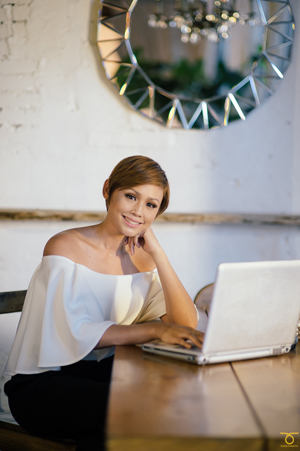 Send me a message on Facebook: My Facebook Page
Follow me and what I love on Pinterest
See what I've been up to on Instagram:
You can also send me a message through my contact page.
If you would want to have your shop or products featured please email me at marilenstyles@gmail.com. Please try to send me 1 low resolution image that best describe your products.
If you are a designer, stylist or photographer and would want your projects, home or products promoted please send me an email at marilenstyles@gmail.com and I will do my best to reply to you at the soonest possible time. 🙂