Ever wonder why home bloggers always seem to have a picture perfect house on Instagram? We do get a glimpse of their real world when we read a blog post or two and think "Ah, they're not so perfect after all" , until we see photos of their oh so pretty homes. Yes, they do edit and take only good photos, but the truth is these bloggers are most likely obsessed with pretty things like me! Yes I am guilty, I constantly go around the house looking for something to tidy. Something to make prettier or something to add life and cheer to. Something to arrange and organize, something to blog about. The real secret to picture perfect homes? Read on, scroll below and I'll tell you..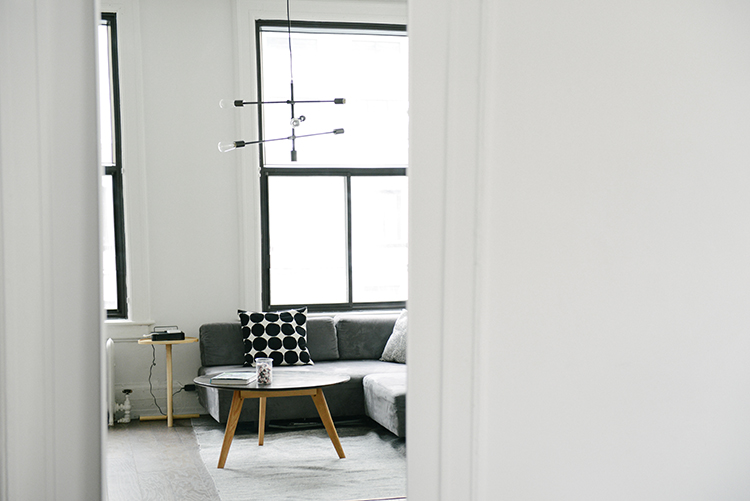 I always teach this at my workshops..
"Put things away immediately, as soon as possible, not later."
For instance, You are in the kitchen getting a snack. You pull food out of the refrigerator, and prepare something like a sandwich but after you leave the mayonaise, pack of cold cuts and plastic of bread on the counter to be put away later, meanwhile you have a cluttered kitchen.
What would it take to put all those things away as soon as you finish making your sandwich? 5 seconds perhaps?
I teach this to my helper and my children. My kids know that they need to pack away after playing with toys and I teach my helper to clean as you cook. It really is very simple, too simple perhaps that you might say "I can always do it later" What we don't realize is that things accumulate into clutter, and that we can get so used to seeing clutter until it doesn't bother us anymore. When this happens you end up with a messy home.
For more house cleaning tips that busy moms can follow please read this: House Cleaning Tips for New Mothers or 30 Minutes to a Cleaner House.
I challenge you to try this for a week and see how things change in your home. Share photos with me on Instagram by using the hashtag #inspiredhomeliving and #marilenstyles. See you around!