There is just something about food that not only taste good but looks good too.  Dishes styled to perfection with holiday cheer truly introduces the Christmas season.  That's exactly what we saw when Bizu Patisserie prepared a sumptuous holiday buffet for the Wholemom Christmas party.  Everything looked so colorful and tasted great too!
If you know me, I am in Heaven when there are veggies and healthy food on the menu, so I was more than happy to have enjoyed this healthy spread.  The other guests enjoyed meat dishes cooked to perfection too.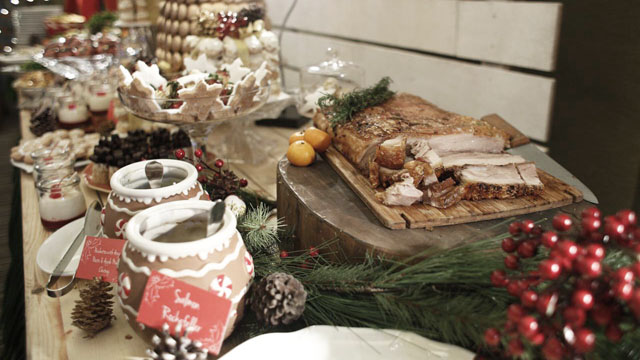 I was particularly enchanted by the golden Christmas strawberry treats.  The French macarons and pretty cookies were a big hit too.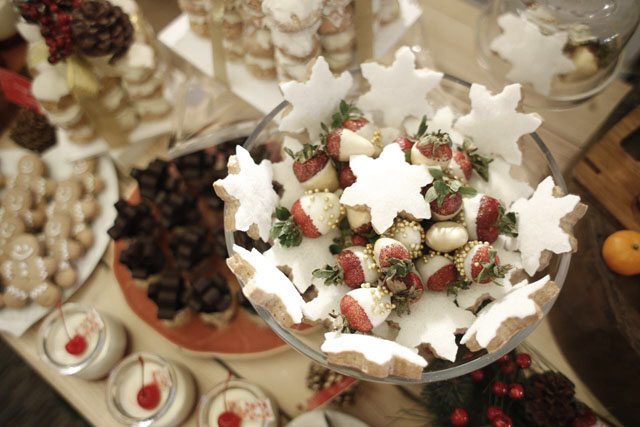 Bizu offers ready hot meals styled in a beautiful platter for your family Noche Buena meals.  It is a great way to provide a delicious and healthy hassle free meal for your celebration.  Some of my favorites include these..
To order you may email:  concierge@bizugroupe.com or call 8450590 to 93.  Hoping you and your family have a great Christmas dinner feast this year!