I used to bake a lot when I was a child because my mom liked to bake.  At a young age I learned how to level the flour off a measuring cup and how to roll dough with a rolling-pin just by observing my mom. I used to bake cookies and sell them to my parents friends when I was in high school.  When I was in grade school I made pastillas de leche and wrapped them in japanese paper.  The paper stuck to the pastillas but I still sold them. Horrible taste too!  Buti nalang cute ako!
My grandmother also loved to bake! I kept a lot of her recipes.  I recall afternoons when I would visit my grandparents after school and the house would smell of newly baked rum cake.  My grandfather whom we fondly called Pa loved sweets. He is an American from the heart of Kentucky where making pies and serving sweets were made into contests.  He would entice me to eat a whole slice with some vanilla ice cream on top.  I was modeling back then so I was afraid of gaining weight.  My co models were SKINNY, and I was just "normal" had to keep up! I'm so glad I'm over that phase now! I am embracing my mommy bulges, I have two adorable kids anyways! Don't you just envy mothers who are still model, sports illustrated swimsuit thin?! So ever since I started to watch my weight, I stopped baking.  You can just imagine how thrilled I was when a couple of girl friends decided to start THE BAKE CLUB.  They just wanted to learn from us who already knew how to bake.  It's the perfect excuse to chat and get together too while the kids play.  We made the yummiest chocolate chip cookies.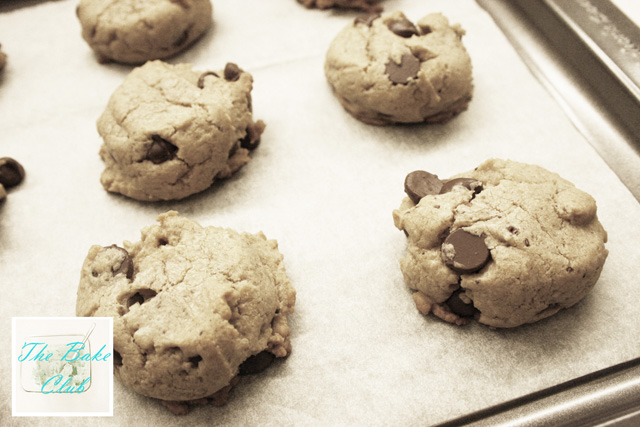 INGREDIENTS:
2 cups All purpose flour
1/2 teaspoon baking soda
1/2 teaspoon salt
3/4 cups unsalted butter, heat in microwave for 20 seconds to melt.
3/4 cup brown sugar (lessen if you don't prefer too sweet.)
1/4 cup white sugar ( I don't know why there is white too but just to be sure it doesn't ruin the outcome, let's comply!)
1 tablespoon vanilla extract
1 egg
1 egg yolk. (again let's not argue…) Why is there another egg yolk? 🙂
2 cups semi sweet chocolate chip cookies. We used Hersheys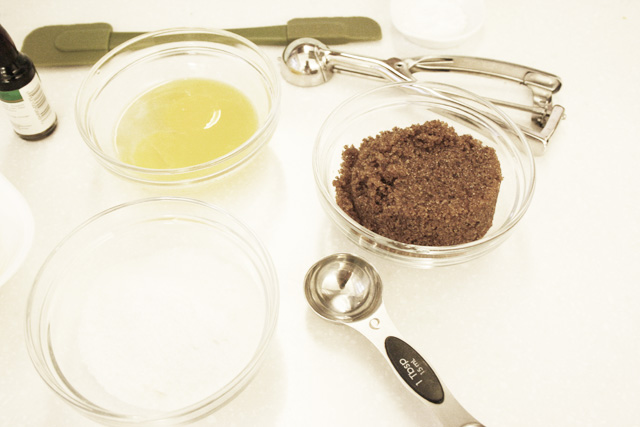 DIRECTIONS
Pre heat the oven to 325 degrees F (165 degrees C). Grease cookie sheets or line with parchment paper.
Sift the flour, baking soda and salt then set aside.
In a medium bowl, mix the melted butter, brown sugar and white sugar until well blended. Beat in the vanilla, egg, and egg yolk until light and creamy. Mix in the sifted ingredients until just combined. Stir in the chocolate chips by hand using a wooden spoon.
Drop cookie dough 1/4 cup at a time onto the prepared cookie sheets. Cookies should be about 3 inches apart. (I usually make it 1/8 cup because I find 1/4 cup of dough too big)
Bake for 8-10 minutes in the preheated oven, or until the edges are lightly toasted. Cool on baking sheets for a few minutes before transferring to wire racks to cool completely.

This finished outcome was perfect!  We all got to take some home and my husband got to taste them.  He loved it and asked why we didn't have more.  It was better when it was cold. We kept it in the refrigerator and there was a perfect amount of salt to compliment the sweetness.  It was so much fun to bake together. Do you have any favorite recipes we can try out next time? Please share them and will try to do it in THE BAKE CLUB! Will credit you in the blog post of course!:)