How are you all this week? This is actually my second attempt at writing this blog post.  I started to edit the photos and began typing the entry yesterday, then my two-year old woke up and refused to be anywhere else but in my lap.  I had to archive this post for another day.  I'm sure you moms out there can relate. Anyway here I am once again itching to share with you some gorgeous photos about rugs.
Have you thought about how an area rug can complete your space? An area rug is the final accessory that threads everything together.  Take a look at these photos below..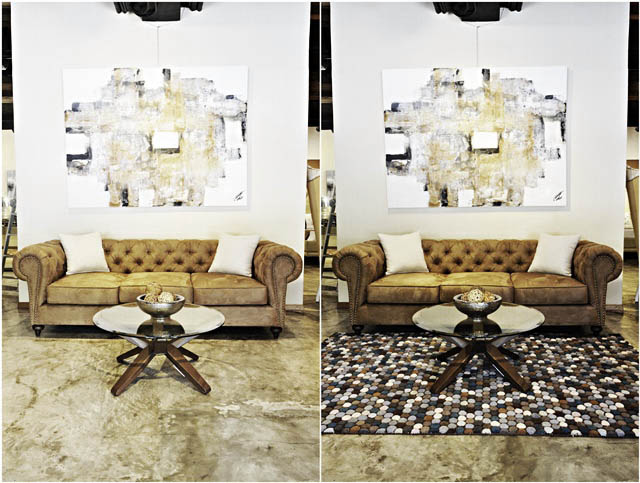 Do you see how a rug completes the room?  This fun modern rug from Decoliving added warmth and texture to the concrete floor.  Area rugs are not only an accessory, they serve a purpose too.
Rugs define space and add boundaries. They add warmth and texture. No one wants to put their bare feet on a cold floor.  It's so much better to sit back and relax on a sofa with a rug underneath.  Rugs add color and complete the look of a composition.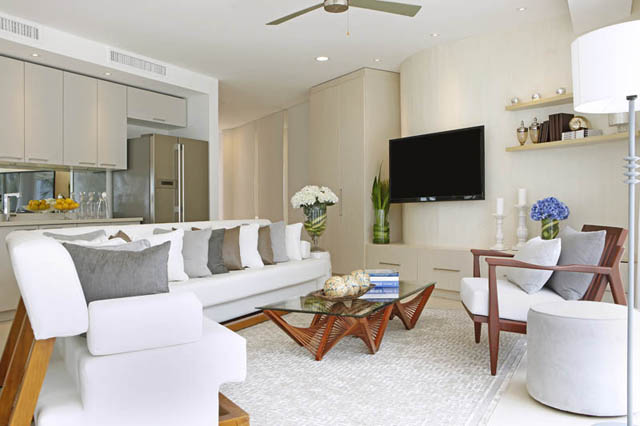 When selecting the right size of rug for your room, I like to keep these things in mind..
Go for a rug that is at least 1 foot larger on both sides of your sofa.
Don't use a rug to fill the entire room.. that would be a carpet!
Don't use a small rug just for your coffee table.
There are other more technical tips which I can share with you in the future, but if you follow these three guidelines, you shouldn't go wrong.
Here is another pretty example of how a rug can add personality to your room..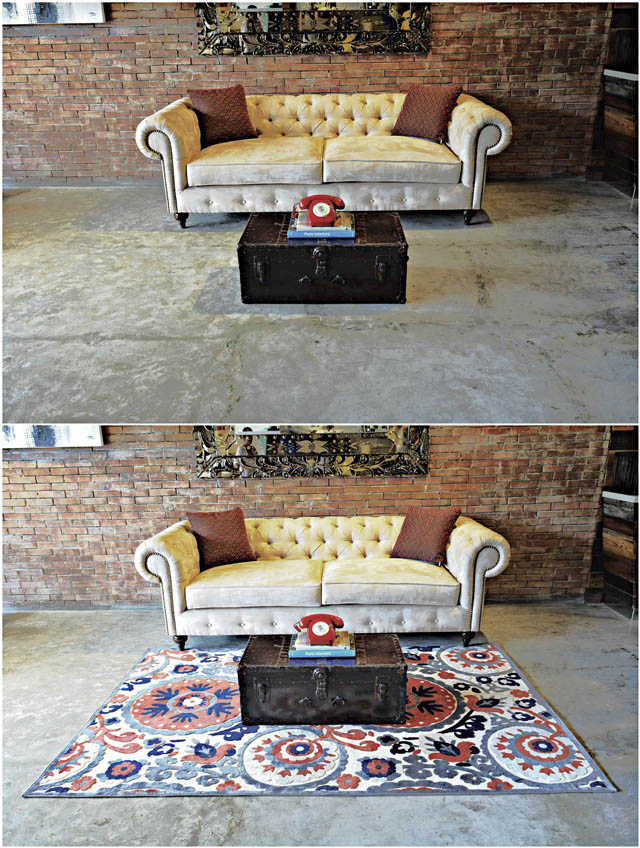 I love the bright colors and print of this European rug.  Thank you to Decoliving for providing these photos.  They really are my favorite supplier in town as they have a good range of rugs at different colors and styles.  Visit decolivingmanila.com and follow them on Instagram and Facebook to see more of their designs.