It has been months since we've moved into our house and you've seen it on Instagram, Facebook or even in some TV shows, but I've never really featured it on this blog.  It is quite daunting, to get the right pictures to share to all of you.  I blogged about my kitchen plans here, and the concept on this post but have not really shown photos of the finished product.  It is my dream kitchen come true.  Not as perfect as I wish it to be (we all get envious when viewing Pinterest photos right?) but it is what we've made home.  It has been the kitchen where I've baked cakes and cookies with the kids and where we have cozy morning breakfasts and warm dinners.  Because I plan to post a video tour explaining a little more about how I designed my house, I am just sharing photos now with not much elaboration.  Hope you like it!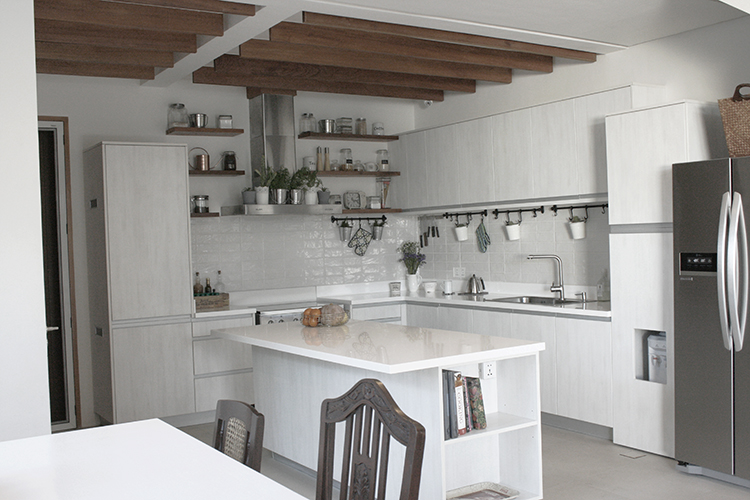 I've always wanted my kitchen to be white.  I was attracted to subway tiles too and found these from Felport Marketing.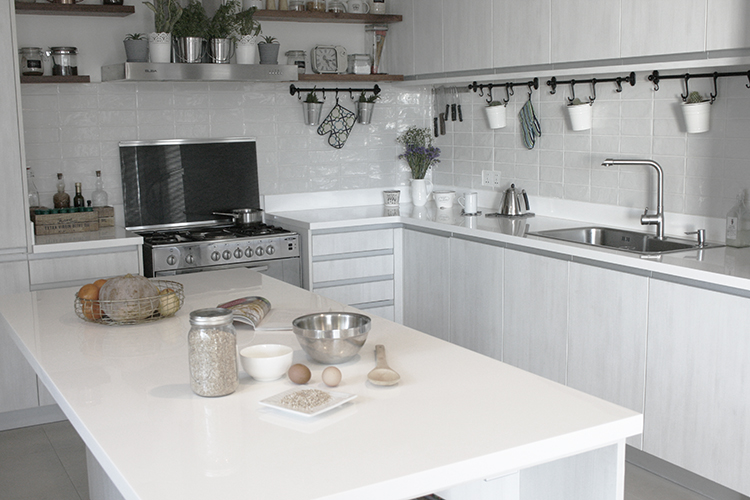 A big white counter!  The perfect workspace made of synthetic stone material.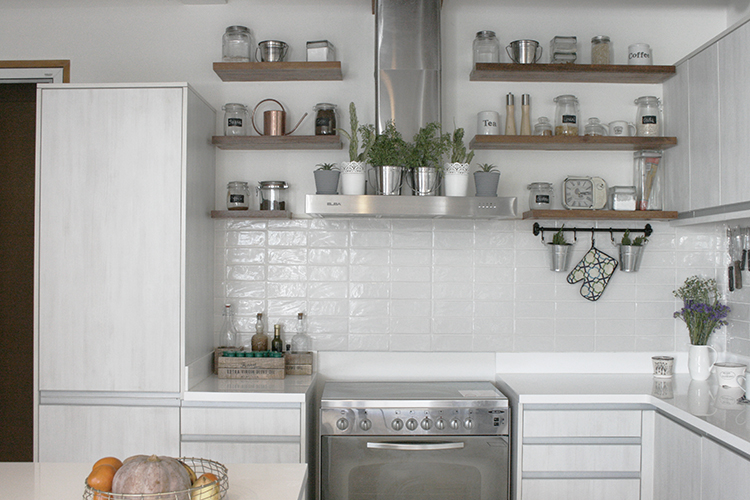 I store most of my dry goods in glass jars and displayed them.  The air tight jars keep bugs and ants away, while I get a pretty design element.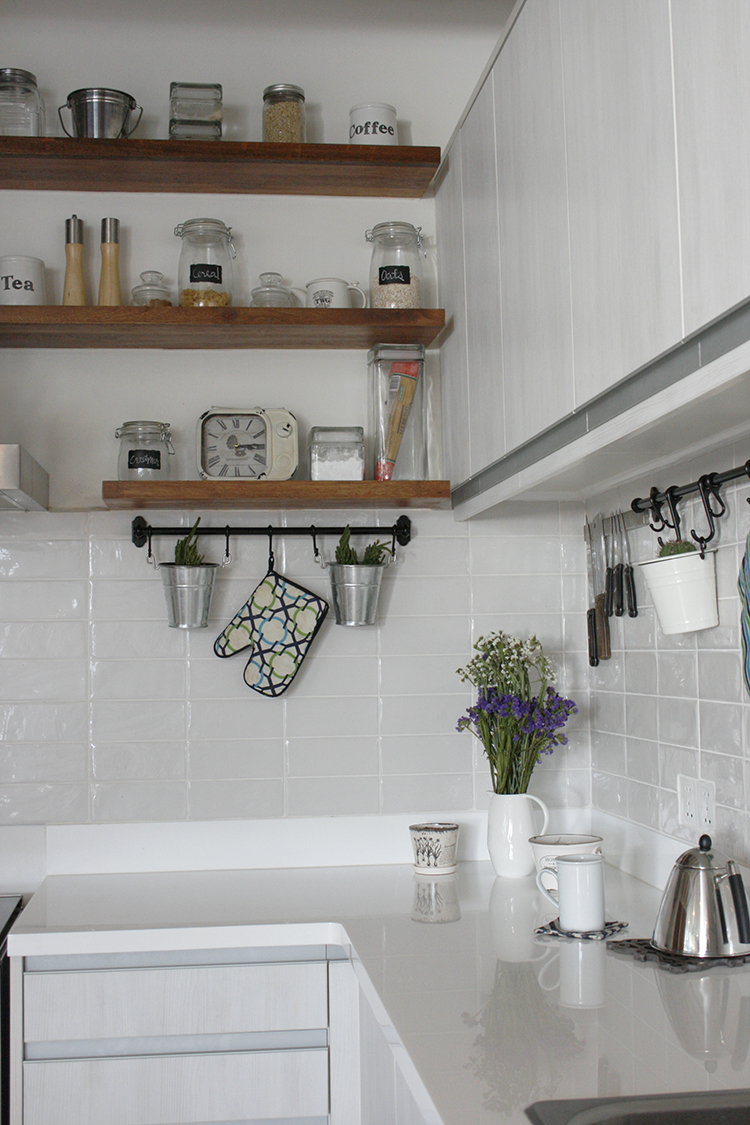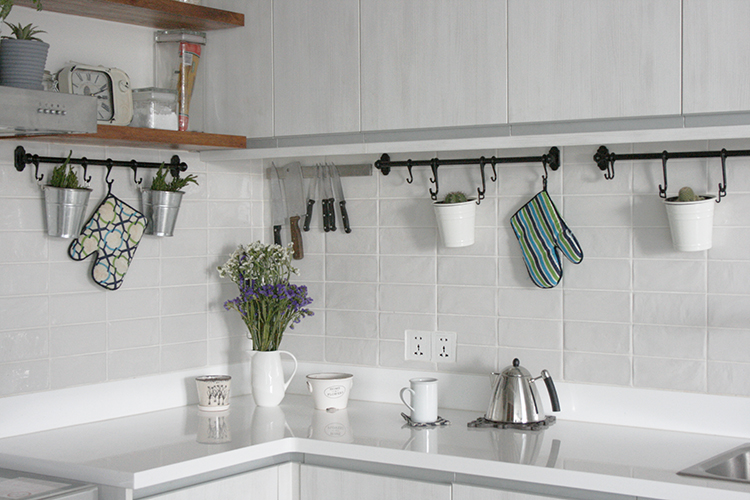 Stay tuned for the rest of my house tour and videos! Have a great week ahead too.