I would gush over the Instagram photos of Pat, known to most as fancygirl.  Her watercolor renders to "de-stress" after her long day and the snap shots of  beautiful things displayed around her home is totally my style.  I knew I could entrust the design of my new logo and blog to her because we share the same aesthetic taste, balance and precision.  What amazes me more about Patricia is that she is not only creative, she has a mind that can comprehend numbers and codes! Haha, that part of blogging and web design is totally foreign to me.  She is a self taught CSS and HTML expert!.  I knew she would have a fabulous home and when I asked her to send me photos, I was right!
I love those geometric printed throw pillows, specially the one with Scandinavian print. Her Tv console is from Bo Concept, and her comfortable looking sofa is from Cellini, a Singapore furniture brand.  Notice her indoor plants? Aren't they lovely! They add so much life and sunshine to her pad.
Creating a wall gallery with mix media and various frames make things more interesting.   Pat knows my own styling secrets too.. I like to combine something from nature like a plant or flower with something metallic, and play with a composition by adding different levels.  In this case, Pat used coffee table books.  She loves collecting interior design books, I totally envy her stash!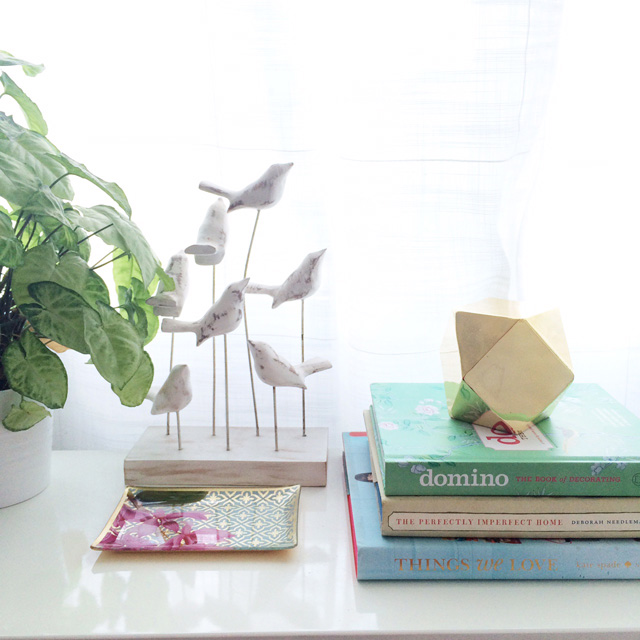 Each decor that Patricia has is evident of her creativity and taste.  She is undoubtedly a fancy girl! It is seen throughout her home and design.. girly, romantic, and elegant.  Now before we see more of her pretty home, let's take a peak at her workspace.. the desk where over a hundred blogs have been designed..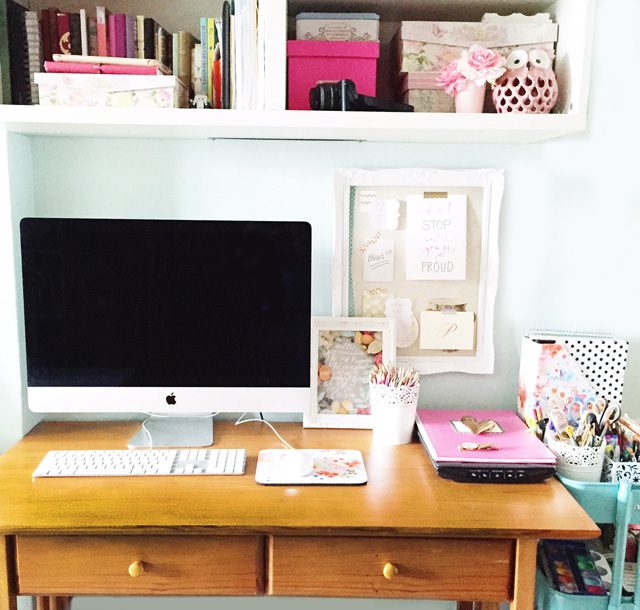 Isn't this inspiring!? The total peg for any work- at- home mom.  I love how her office is functional, totally achievable, and still pretty.  All her work essentials like paint, colored pencils and brushes are accessible and within reach as they sit in the Ikea trolley beside her solid wood desk from ScanTeak.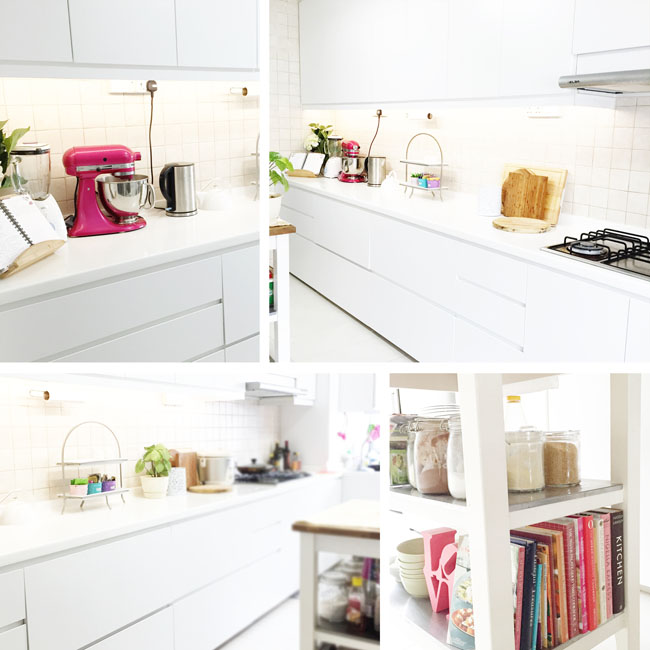 Who will not gush over the fancy girl's kitchen?  This is so my style! I love an all white pristine kitchen too. If you've read my former blog post.. Designing our Own Home, My Kitchen Concept you will see what I mean. I adore her pink kitchenaide mixer! If you loved her home, I am sure you will like her work.  She is a fabulous graphic designer and blog developer.  Please visit her site at fancygirldesignstudio.com to learn more about what she does.  She has a great blog too!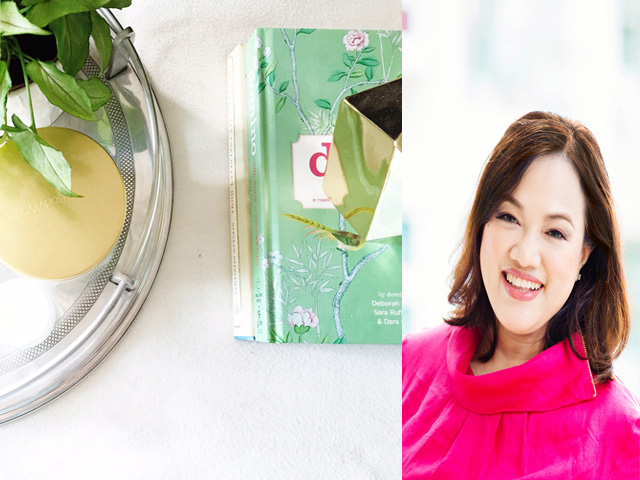 Thank you Pat for welcoming us into your home.  I absolutely love my new blog look!