I was looking at my planner one morning, excited at the blank pages I had for the upcoming week.  Yet suddenly, like an unexpected rain shower.. those blank pages were gone.  Not that I'm complaining, I mean, work is good right?  But sometimes I need a date with myself!  Time to just sit in a coffee shop alone, to plan.. to dream, to pray and rest my soul!  I try to do this often so this time I decided to spoil myself a little bit more.  Shopping is always therapeutic!  How perfect that I had just attended the launch of the spring/ summer 2015 collection of Sfera.  I love their clothes and the fact that we now don't have to travel all the way to Madrid to own this brand.
The last time I shopped was ages ago and my wardrobe was due for a revamp so the thought of going through Sfera's various clothing styles from structured whites, to Channel inspired and bohemian modern was enough to get me excited.  I ended up with pieces I really love because I could mix and match them together.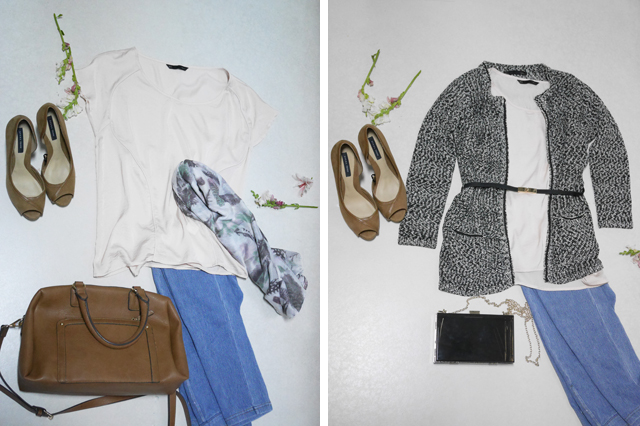 I was really looking for a brown bag and loved this particular one because of its classic look and versatility.
Their store at SM Makati is established on a generous area so they showcase a quite  diverse collection.  Garden prints, floral patterns in cool blue hues, olive, blush and white appealed to me but I also loved the different materials they had from knits, to flowing chiffon and embroidered tops.  I must have spent 2 hours or more looking for items I loved because I realized, I don't know how to shop for myself!  Haha.. seriously, I am an interior stylist and not a fashion stylist so I was really struggling!  I didn't want to just get clothes I liked, I wanted to be able to mix them together.  Despite walking around the store 15 times or so I surely had a fun time.  Date with myself.. blissful!
Visit Sfera located at the 2nd floor of SM Makati.  Follow them on Instagram (@sferaph) and Facebook (Sfera Philippines).