We're spending the night in our family farm in Tagaytay and I can already feel the Christmas air!  The cool breeze is crisp, pleasant and perfect for reflection as I get myself excited over spending Christmas with my sister in the United States.  How are you spending the holidays?  Whichever way you will, it is nice to make the Christmas table look special.  Here are 5 looks that you can do with just a little bit of time and creativity.
A Traditional Warm Holiday Setting  I love this setup from the Williams- Sonoma blog.  The rich autumn colors are warm and inviting.   To achieve this look, here are the key elements you will need:  wood, pine cones, wine colors, berries, burgundy and Christmas foliage or leaves.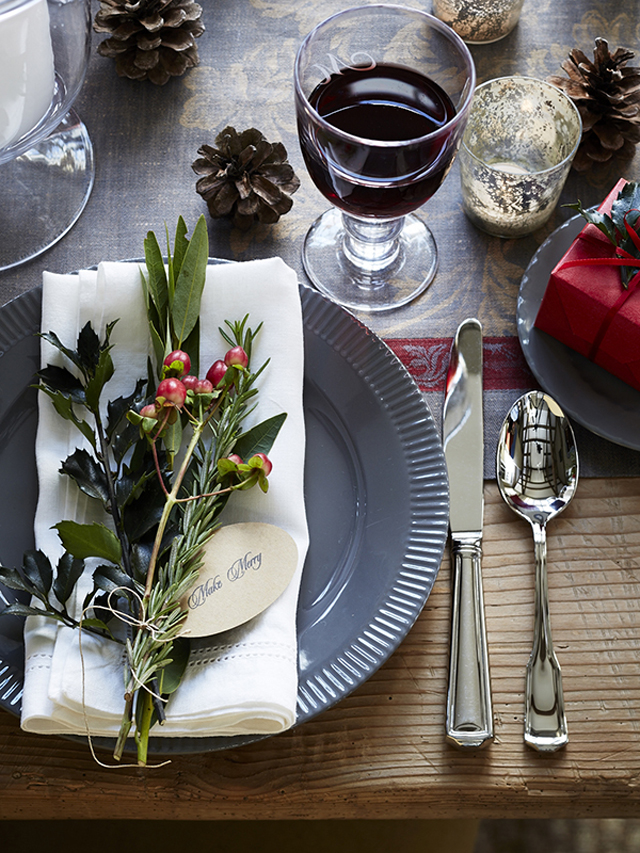 A White Christmas Setting is unique and very bright and inviting.  This photo from No Home Without You is a perfect example of a White Christmas for your home.  Key Elements: pine twigs, white table-cloth, silver or gold candle holders, white candles, paper garlands, copper, gold or silver.
A Colorful Modern Holiday Setting is a fun way to add a twist to the Christmas season.  This Kate Spade kind of setup makes use of theses key elements: bright-colored plates and bowls, colorful table linen, metallic decor like gold or copper, fresh colorful flowers, some black accents.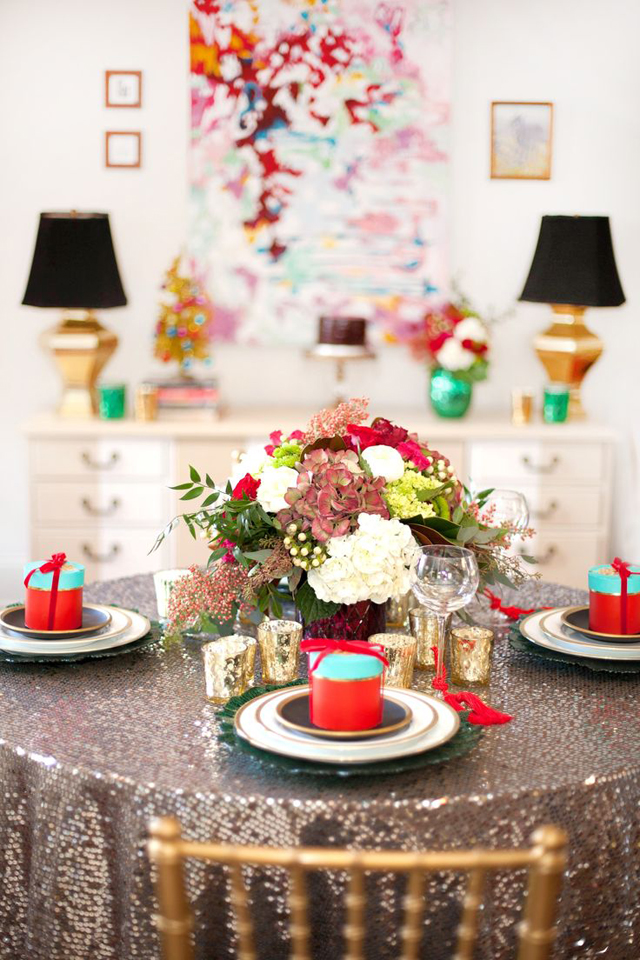 A Sweet Christmas With Pretty Pastels is another unique way to celebrate the season.  I found this pretty table setting from Citrus and Orange and can't help but love it.  It is non- traditional yet still shows Christmas. Key elements: white plates, gold cutlery, pastel colored Christmas balls and other decor, gold spray- painted Christmas leaves, sequins, white table decor
A Modern Christmas Table might be attractive to some of you like this set up from the Charlie and Juliet website.  Key elements:  Black and White with another bold color, paper origami or crafts, calligraphy lettering.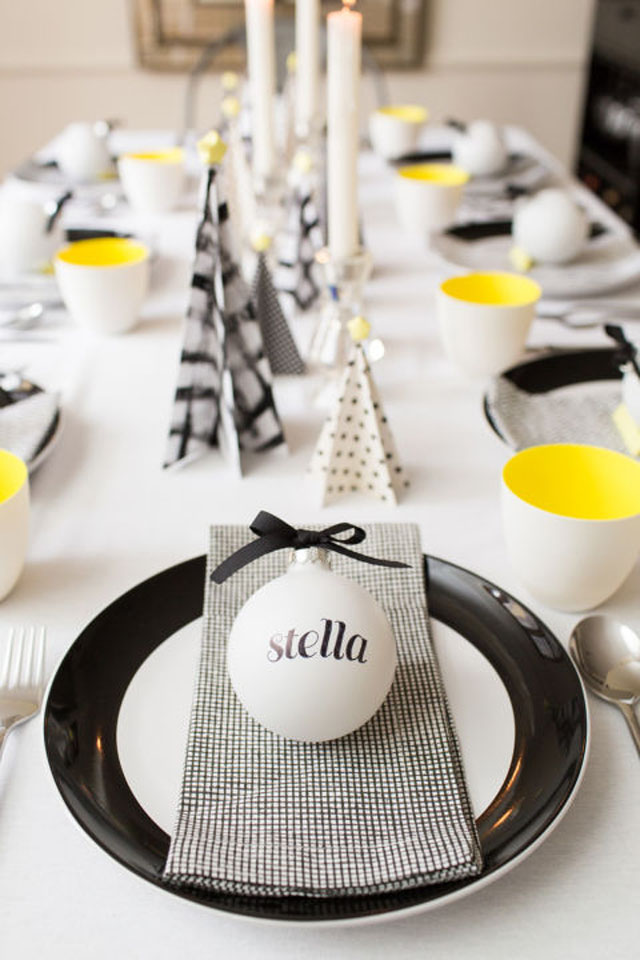 Which Christmas setting do you like the most?  Hope you have a great week as you hustle and bustle with Holiday Preparations and parties.