My children have so many toys and it can be a challenge to keep things organized. While I am constantly discarding and getting rid of old stuff, I find myself frustrated at how I can organize their room better. If you are one of those moms that can keep things to a minimum, hats off to you. We started out with one toy box. Forward to two children, six years later we now have 10 boxes and a dedicated play room. I still gush over those pretty Scandinavian rooms which scream cute and spell the mantra less is more. Here are a few fun ways to organize your kids rooms..
Invest in chic baskets. Currently loving wire baskets to store stuffed animals and wooden toys. There is a simple vintage vibe to these decorative baskets that will make your space look stunning. Loving this nook by Amanda Macy of Project Nursery. Notice the wire baskets filled with stuff toys? you can even hang them on the wall to create some book holders!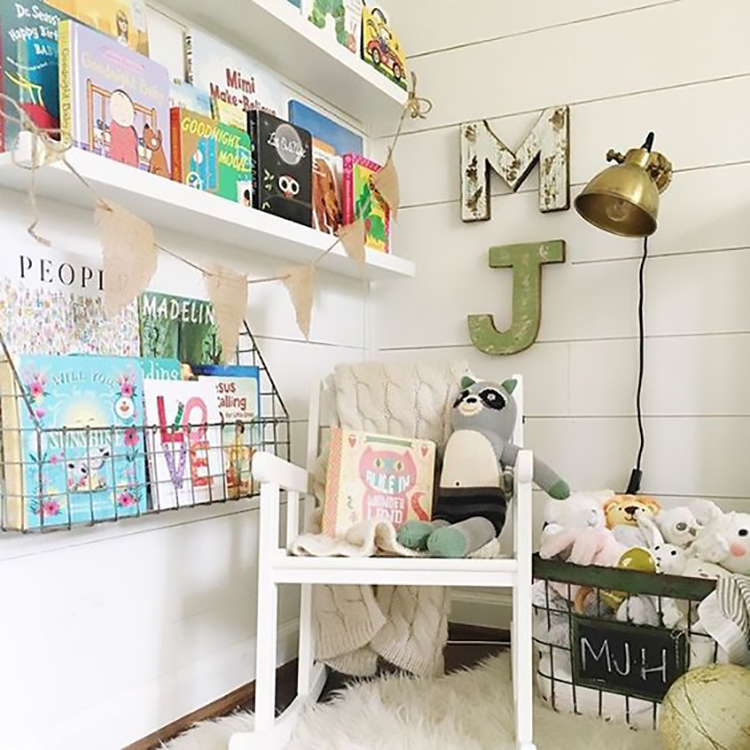 Get something similar: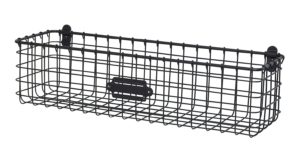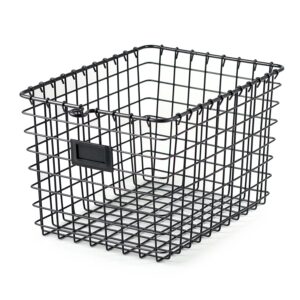 Click here for details and purchase.
Re- purpose some old dresser drawers and make them stylishly useful.
Books are one thing I will never complain of having too much of but they need to be kept organized. The way these old dresser drawers were re- used proves to be an awesome idea.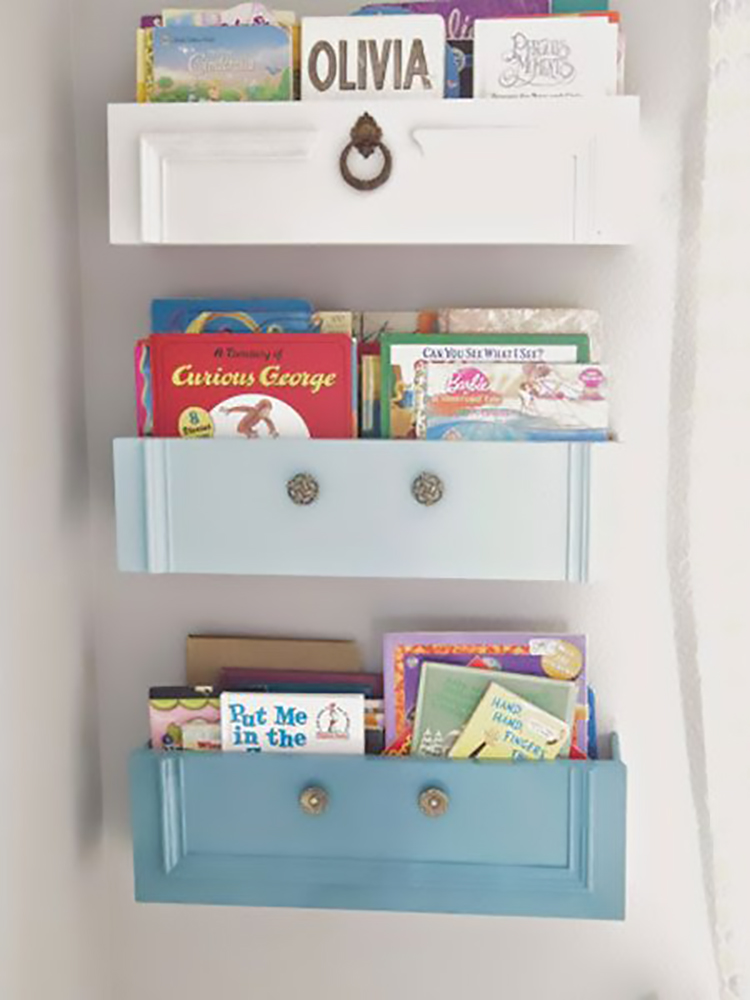 Slanted shelves make great organizing space. I like slanted shelves because they can be decorative while serving as storage space. They aren't too bulky either so they will not take up too much space in a room. Here is a great example of slanted shelves and they hold those toys and books quite well.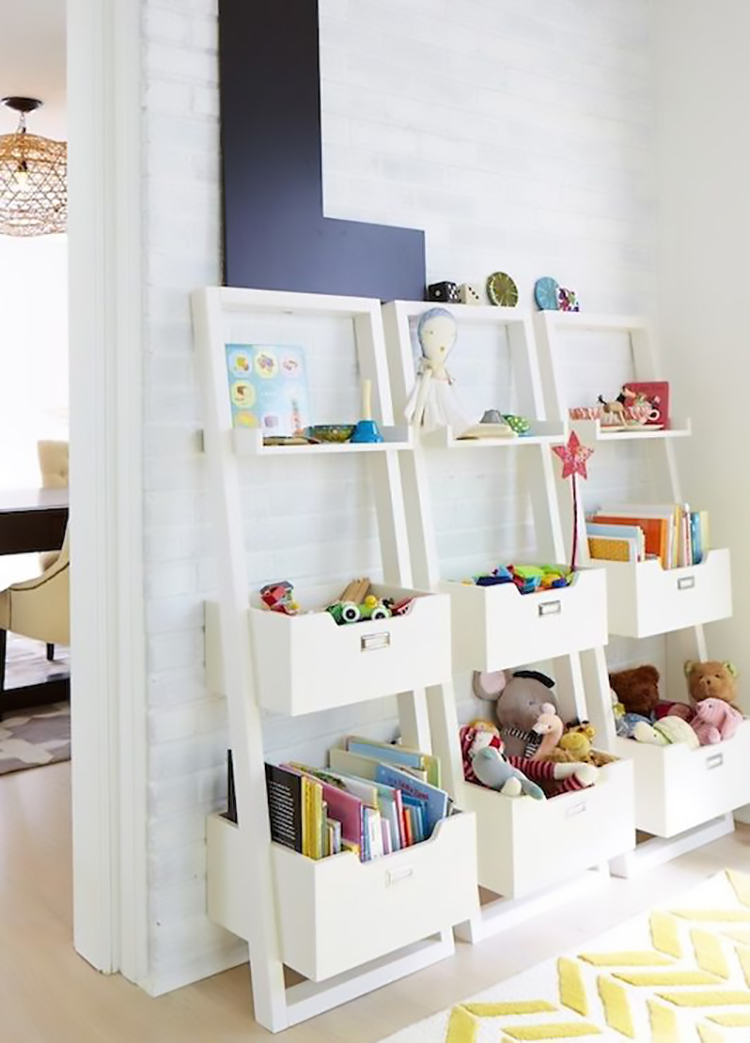 Get something similar: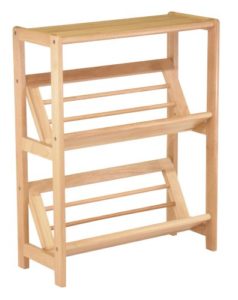 Click here for details and purchase.
Sort your toys or laundry with this cute hanging organizer. While this will make an easy do- it- yourself project, you can purchase it from Etsy on this link.
Use vintage suitcases and woven baskets to organize your toys. I love this room by Wiho design. It is a perfect combination of vintage and Scandinavian.
Get something similar: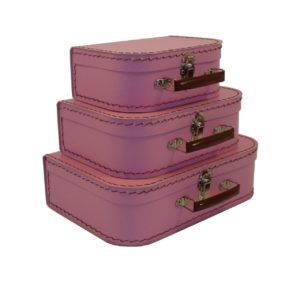 Click here for details and purchase.
Hoping you
all get inspired to get organizing and decorating! If you want to see more design ideas you can visit my other blog posts: