Have you ever walked into a home that sings the owners' personality and life?  I love homes like that.. those decorated with charming collections, travel finds and things home made.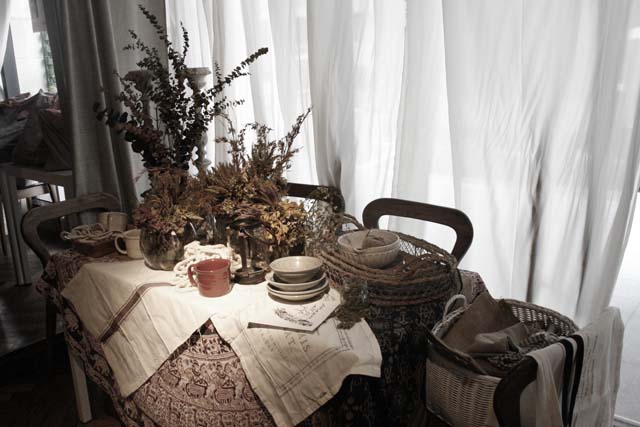 I was once walking along BGC and stumbled upon a dry coconut twig.  I must have looked crazy picking it up but I was just too excited to transform it into decor for my coffee table.  I sprayed some metallic gold and bronze on it and loved how it looked! My home was also filled with accessories from my grandparents house.  I love how meaningful these things are to me.
When it comes to styling the home, look for things that are interesting and can be used to add life.  A workshop called Unstyling was held by Makeitblissful and The Spoiled Mummy last November at the La Creperie in Salcedo.  Kity Bunag, an event stylist and co-owner of an interesting home store called CraftsmithLiving shared her insight and tips on how to "unstyle" your home.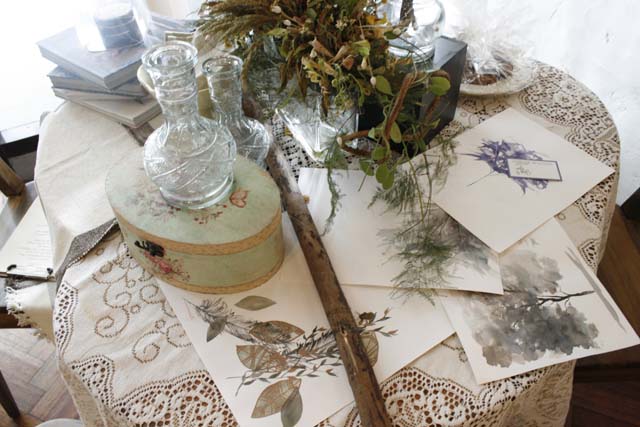 Old jars, art work, string, pasta noodles, dried flowers, fabric and anything that can be made pretty from your home is a great way to decorate.  Basics like balance and proportion were taught, then guest were encouraged to play around with the vignettes created and test their capabilities with styling.  A lot of beauty, meaning and soul in simple arrangements such as these below: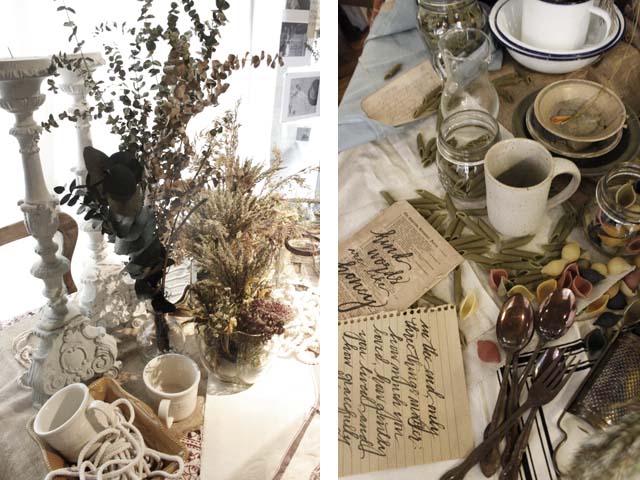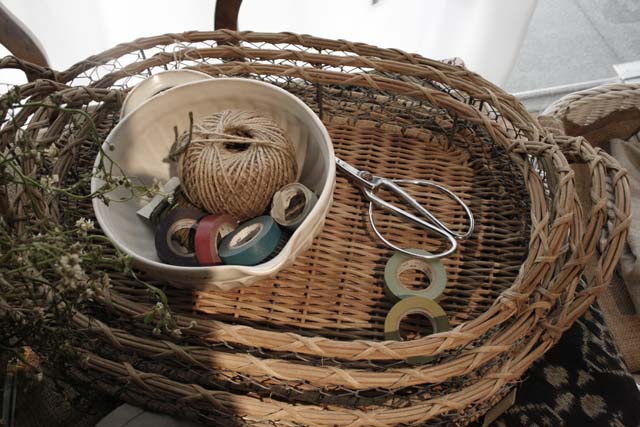 I must admit composing something rustic and mismatched like this is something I have never tried before.  I wonder about the upkeep but it is something I'm willing to try. I had a fantastic afternoon taking photographs, and catching up with friends who were at the event too.  The food from La Creperie was so yummy, and they had awesome giveaways for us too!