I was invited to the press event and road show of Umbra Shift, a new home accessory line which is an extension of Umbra.  It was a fun event with good food and the chance to see these remarkable products before they were released to the market was a privilege.  Umbra, a Toronto based company offers a wide range of home products that are fun, modern and functional while Umbra Shift is a collection inspired by Umbra's 30 year tradition of thoughtful design for everyday living.  The collection features works by known designers world-wide like Lukas Peet, Paul Loebach, MSDS, Fugitive Glue, Hlynur Atlason, Philippe Malouin, Harry Allen, Albert Lee, and the Umbra Studio.  The invitation was for these designers to create something that they themselves would want to use at home and the outcome was phenomenal.  It bagged the Editor's Award for Best Accessories at the International Contemporary Furniture Fair in New York last May 26 where it was first presented.
I got to personally interview Matt Carr, the design director of Umbra.  Let me share with you some parts of my interview with him.
Marilen

:
  "I am familiar with Umbra but please tell me about Umbra shift"
Matt Carr:
"We wanted to do a new project that would really elevate the brand and Umbra Shift has been a huge part of my life in the past year and a half as it was   in 
the-
making. It's really about a highly curated assortment of high-end products focusing on working with a whole new roster of designers,         exploring  other kinds of new ways of manufacturing as well as other materials outside of China.
 

Marilen

:
" The accessories are made where?"
Matt Carr:  
"They are made in five different countries, a couple of them are made in the Philippines like the rug and Stools, while others are
form
Thailand, China, Vietnam, and Taiwan."
Marilen

:
"What would you say is the design philosophy of Umbra, what motivates you and guides you with your design?"
Matt Carr:
For Umbra shift we just really wanted to focus on items that are familiar around the home but making them
forward-
thinking.  
The best part of the interview was when I asked him how and why they chose the Philippines to manufacture two of their items.  He said that a year and a half ago he went to the Philippines because he had heard of our superior capabilities and resources.  He visited 20 different factories in one day and archived all their qualities which he then presented to the designers and some of them really wanted to explore these products.
One of the products made in The Philippines is the Above Home Floor Mat by Hlynur Atlason.  Made of woven abaca, these mats are particular interesting because they depict houses and swimming pools when viewed from above. Size is 76cm. x 46cm.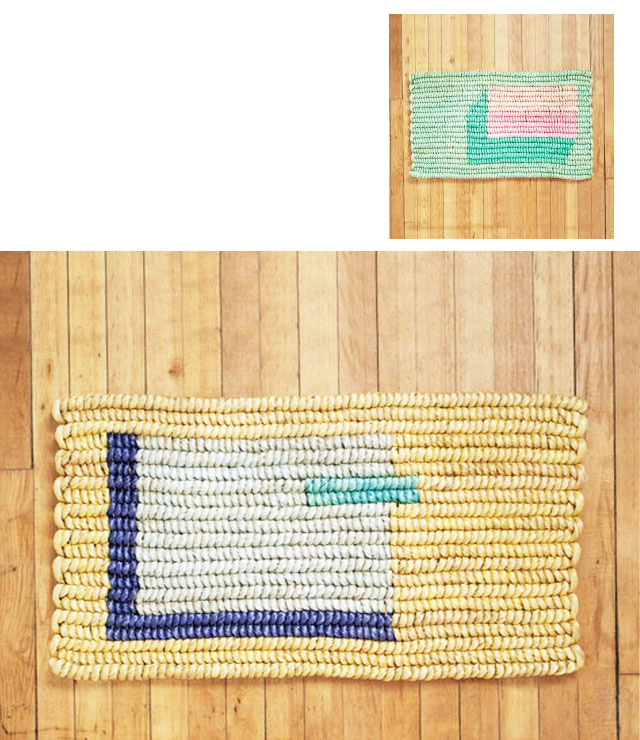 The other product made in our country is the Coiled Stool by Harry Allen.  Hand- woven threads cover a rattan core to create a surprisingly comfortable seat.  It looks so fresh and I would really love to have this in my kitchen!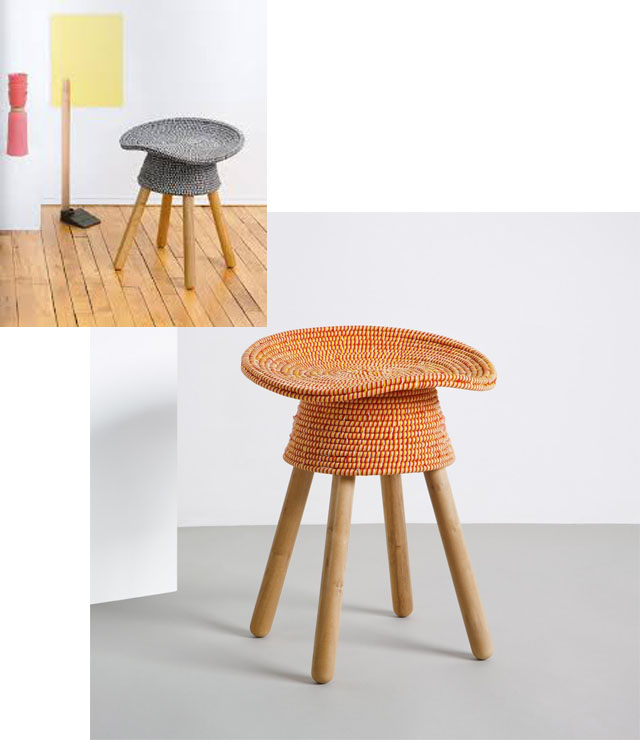 This cute little Spoon Clock by Albert Lee is made of maple wood and mirror and is designed to sit inside your pencil holder.  Quite remarkable if you ask me, I mean.. it is decorative, tells you the time and how you look ever so discreetly.
I was staring at this object labeled Roll Bottle Opener by Umbra Studio for some time as the
"tansan" was not in the scene during the event display. I finally saw how it worked during the video presentation.  It really is a solid brass designer piece.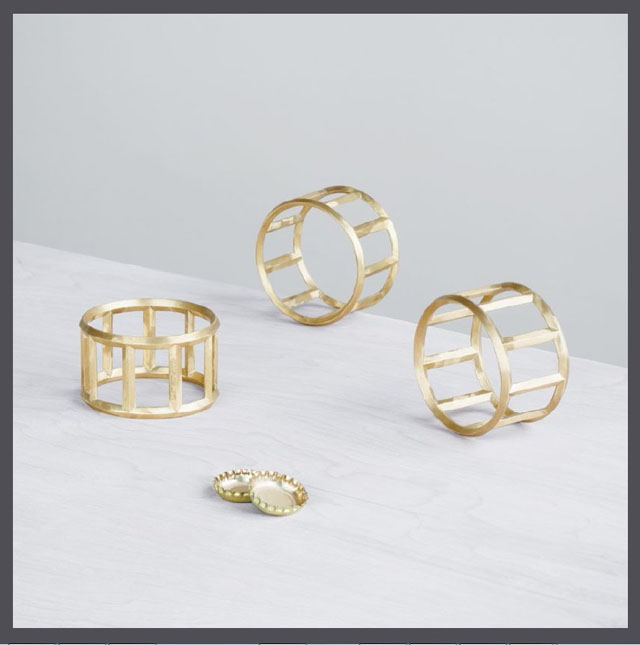 The Umbra Shift Cup Lamp by Paul Loebach is a playful LED lamp that fits perfectly on your desk top.  Not too bulky, provides task lighting, doubles as a pen holder and even has a built- in USB bub.  How brilliant is that?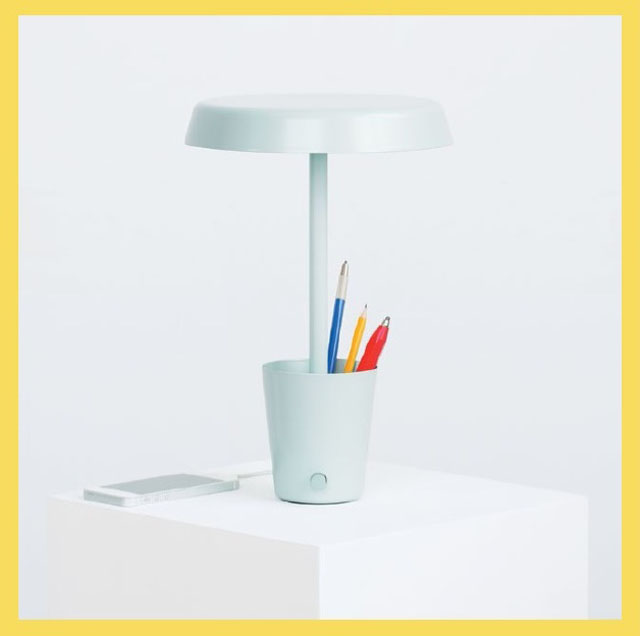 Another piece that I would love to have is this Hanger Chair by Philippe Malouin.  It is compact and quirky and mimics a great storage device– the modest hanger!  When not in use you can hang and stow it away in and organized fashion.  It is made of Baltic Birch Plywood and can carry up to 300 lbs as it is made with metal mesh too!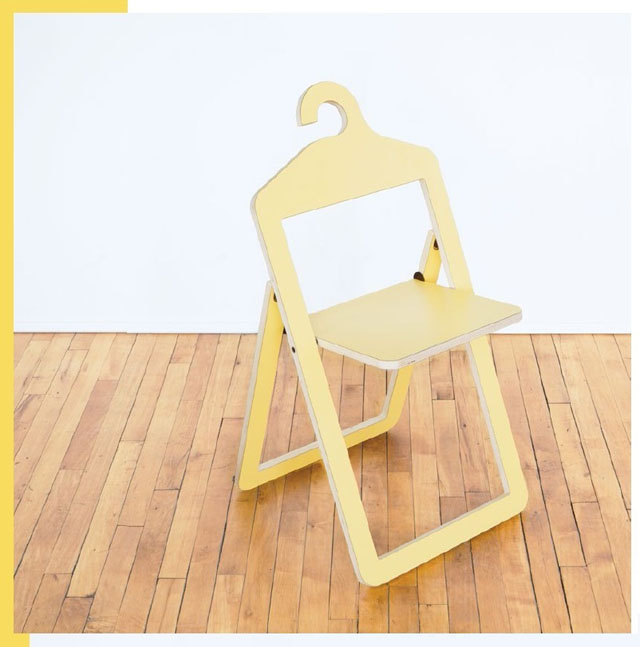 Go grab your fun, functional and innovative home accessory pieces now! Umbra is distributed in Dimensione here in the Philippines.