My husband and I were invited to the re- launch of  The Henry, a boutique hotel wherein every corner and detail captivated my mind.  I marveled at the unique interiors of this go- to hotel located in Cebu City as everything I saw was quirky and intriguing.  A composition of rustic, pop, European and vintage all together, the interiors of this hotel is something you must experience.  Every nook has been carefully decorated with a conversation piece while tastefully selected wall murals, artwork and lighting greet their guests.
Upon entering we were charmed and greeted by the much photographed red doorman.  The lobby was modest in size but served its purpose.
A colorful display of art and sculpture flank the other end of the lobby.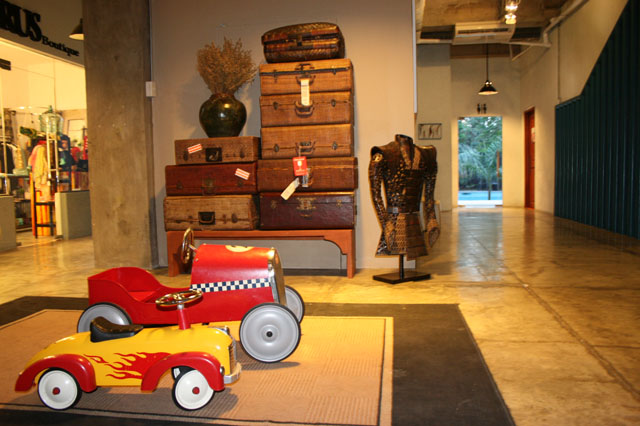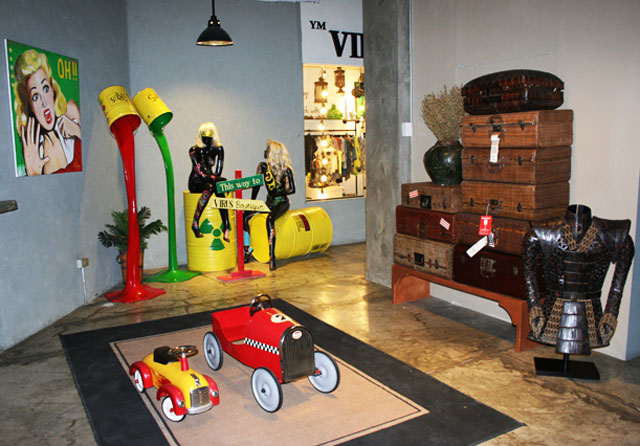 I love the name of their small gift shop.. The Virus Boutique!  Definitely something you'll never forget.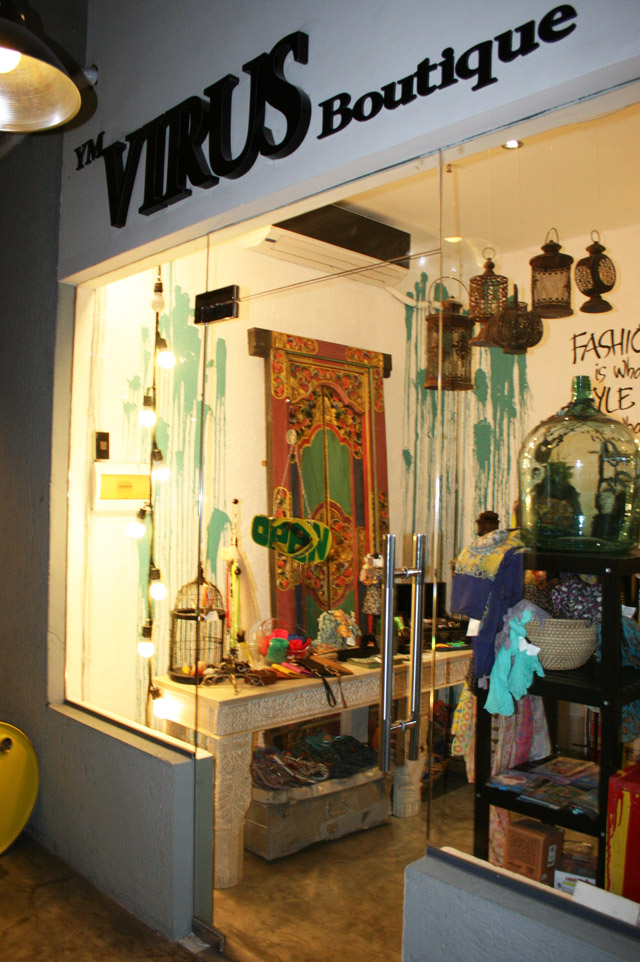 The hotel has attracted the attention of both foreign and local guests because of its features and facilities.  They can bask in the sun by the pool, enjoy a book at The Reading Room or get pampered at the Salon Lohas.  We were treated to a welcome lunch at the coffee shop called Rica's.  Everyone was delighted to see that we would be sitting on fun adult size high chairs.  It made me feel like we were in Alice's Wonderland!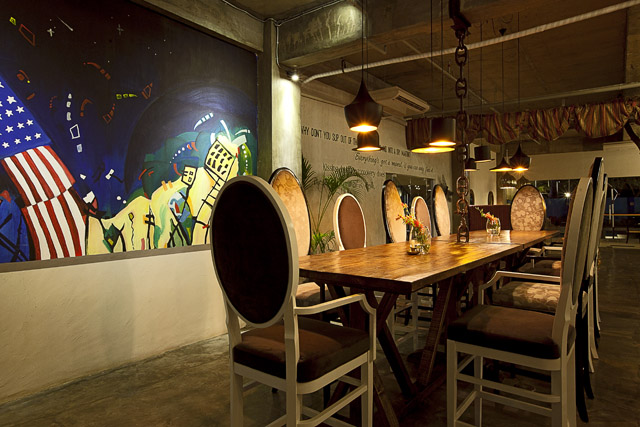 During the evening guest are welcome to kick back and unwind with drinks and good music at the Scrapy Lounge on the second floor.
The Henry has 38 rooms that are all designed in a lovely way that will make your stay truly distinct and memorable.  Each room is spacious and cozy in its own way.  Rooms vary in size depending on the number of occupants or your preference.
If you think it won't get any better, here are a few more pictures to enchant you.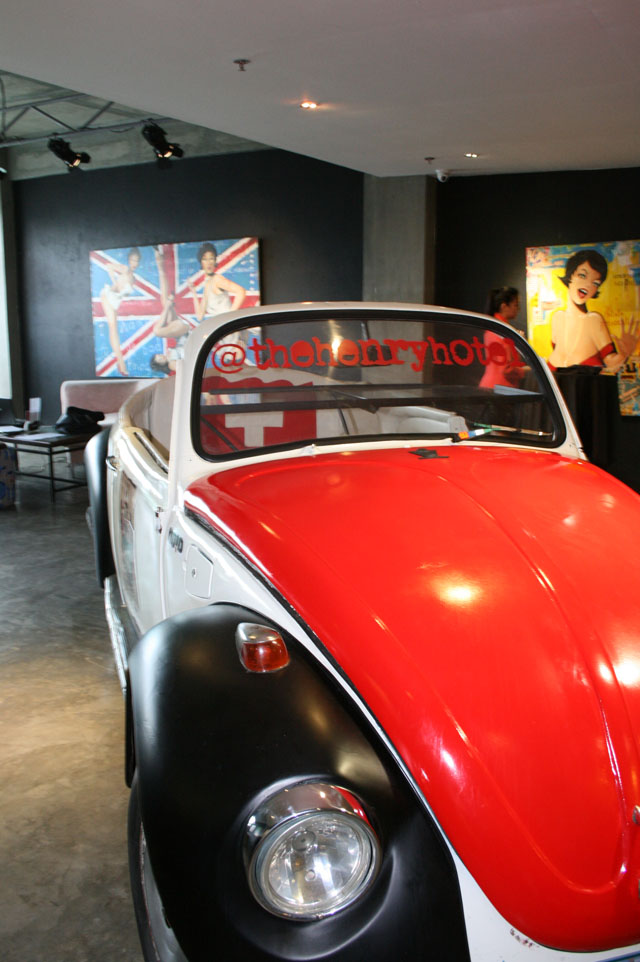 Indeed, The Henry hotel's visual appeal, compelling design and intimate service makes it a place worth staying in and going back to. It is definitely becoming a "must-stay" place not just in Cebu, but in the Philippines.
The Henry is managed by Hospitality International, Inc. (HII), one of the leading local management companies in the hospitality industry with 15 years of remaining and transforming management and operation of hotels, condormitels, resorts, condominiums and serviced residences. It is the group behind the success of 14 properties among which is The Picasso Boutique Serviced Residences in Makati and Parque España Residence Hotel in Alabang.