Hello there! I just finished creating The Ultimate Monthly Cleaning Schedule and made it look pretty enough to share with you all.  I've been using this system for years and I find it very effective.  When you follow this, it enables you to clean your entire home by doing a few tasks everyday for one month.  This schedule is designed for the maximum sized home but you can also customize it to your needs.  This is something for you to pass on to your house help if you have one.  You can also customize this so that you can do it yourself.  This monthly schedule is a convenient way to put a system into your home.  It is a visual tool for your house help to follow, and makes things simple for you to transition cleaning work from one helper to a new one.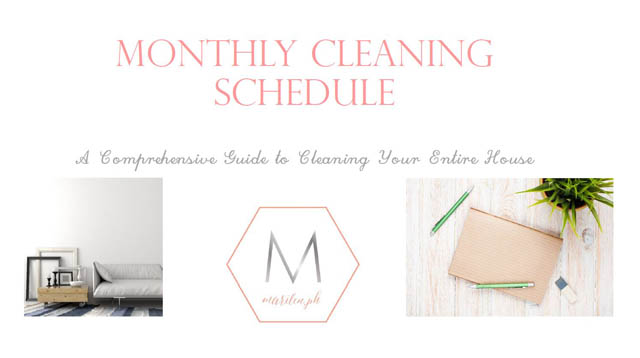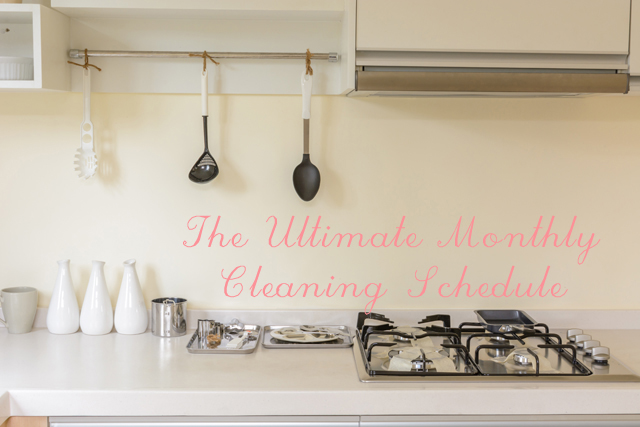 Here is what you will get:
1.  An introduction page on how to use The Ultimate Monthly Cleaning Schedule.
2. Four weekly charts for one month with The Ultimate Monthly Cleaning Schedule.
3. Four blank templates for you to customize and create your own household schedule.  Feel free to use mine for ideas!
Here is a sneak peek at what it looks like: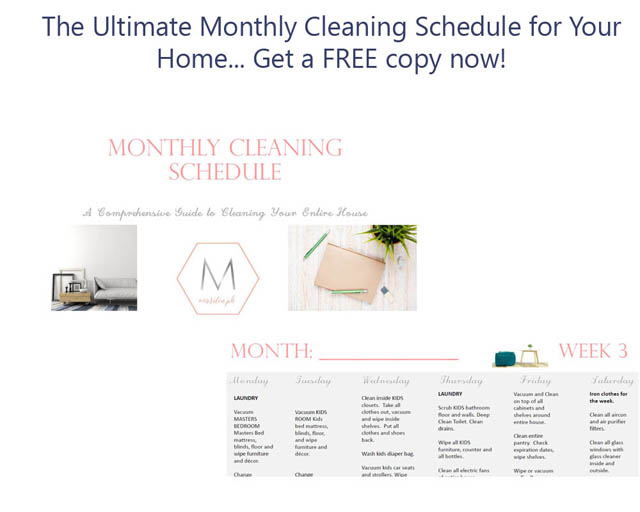 How to get this for FREE:
1. Follow marilenph on Instagram and comment with your name on The Ultimate Monthly Cleaning Schedule post.
2. Subscribe to my blog by going to the newsletter box on the sidebar.  Don't forget to go to your email and confirm your subscription.
3. Wait for the link to the pdf file to be sent to your email address.
Hope you like this! Enjoy!