I thought of a very easy DIY Christmas stencil project to do with my kids. On December 1, they excitedly opened their Advent calendar task and it read "make a Christmas craft". I initially thought of making snowflake cutouts to put on our glass door but decided that a painting project would look better. Someone gave me Martha Stewart letter stencils and I never used them until now. We did this for our rental flat so it had to be something that could easily wash off. Here is what you will need:
letter stencils
paint brush
masking tape
acrylic paint
Procedure:
Decide on what words or Christmas phrases you want to paint.
Determine location for your word stencils.
Tape the stencil to the surface with masking tape.
Paint over the letter stencils with acrylic paint and let them dry.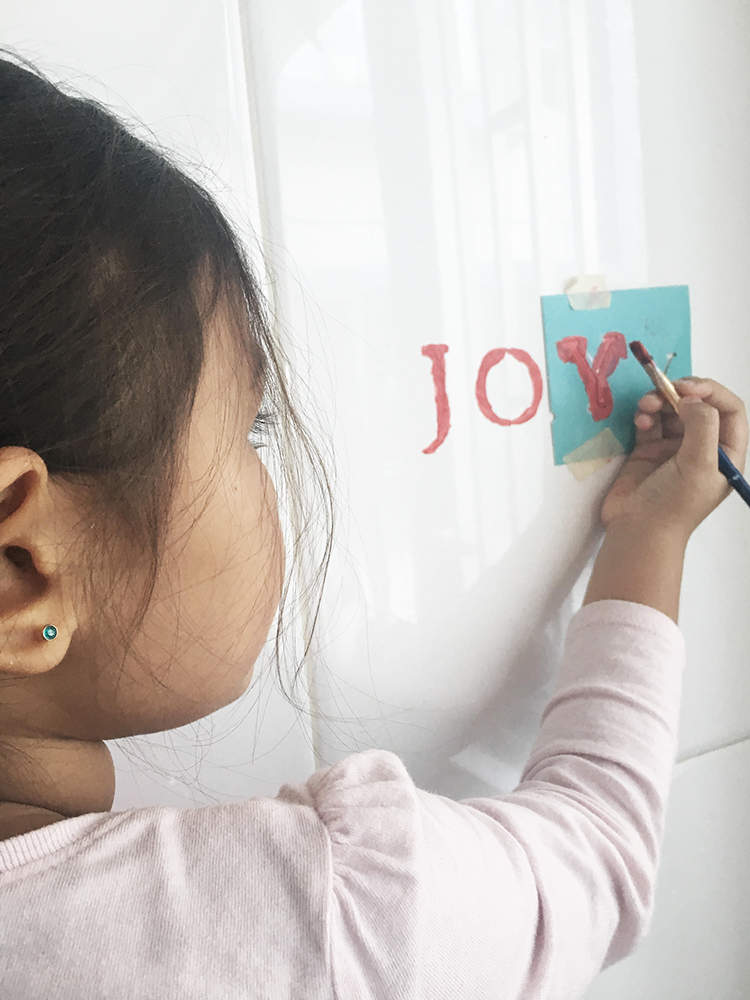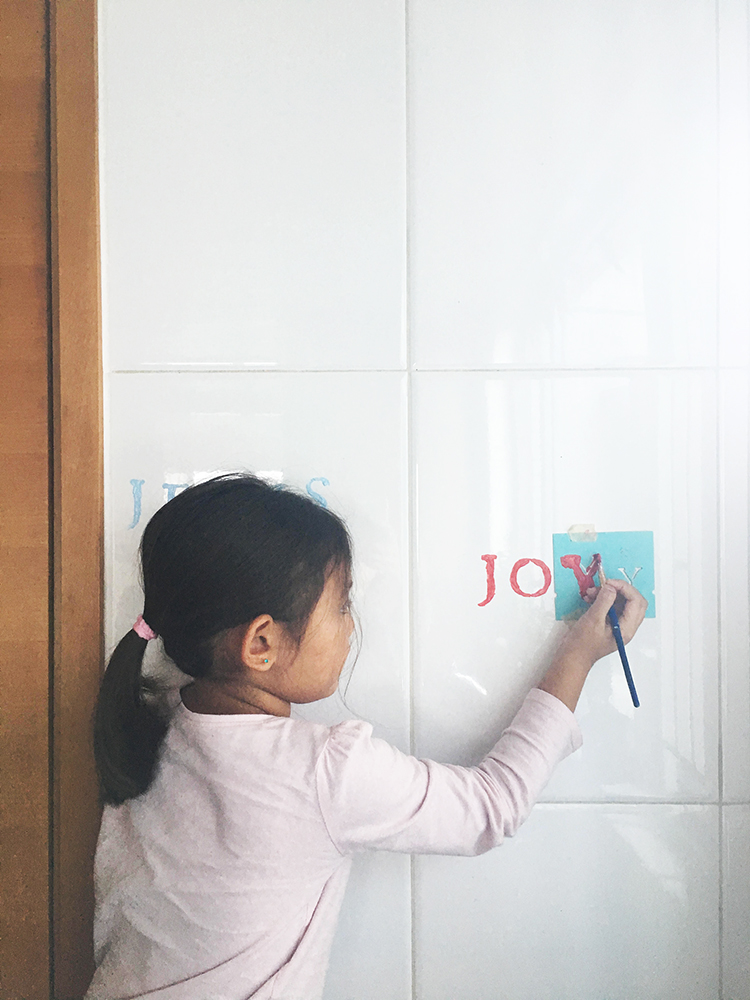 Our finished project turned out to look nice and added some Christmas spirit into our dull kitchen. You can do this on other surfaces like glass windows or doors, glass or stone table tops and glossy laminated cabinet doors. The kids always love anything to do with paint and this certainly kept them busy for about 45 minutes. If they make a mistake, the acrylic paint easily washes off so you can start all over again. Happy holidays and hope you like this easy Christmas craft!