One slow Saturday morning, my daughter and I made a delicious gluten- free apple crumble to share with some friends in the afternoon. It turned out to be more yummy than I expected considering I sort of invented the crumble topping. My son and I are gluten intolerant. The lining of our intestines get inflamed and compromised when we eat wheat. I personally react very quickly so having a lot of gluten- free options in Hong Kong is a real blessing. Here's how we made the apple crumble: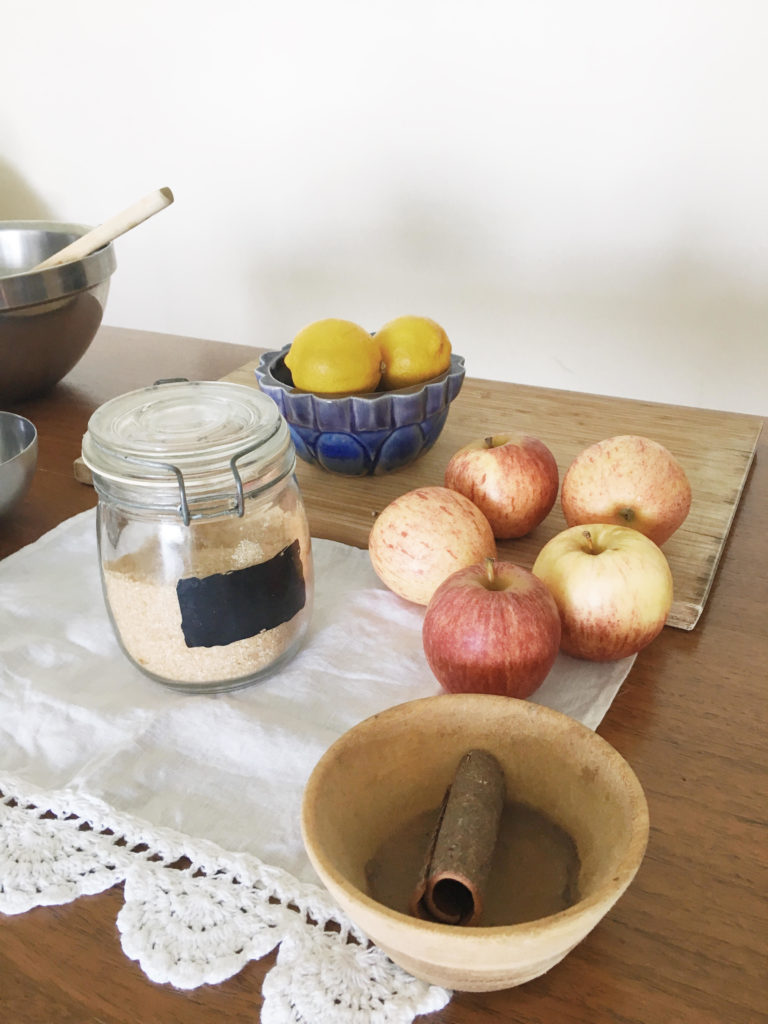 Preheat oven to 400 degrees.
Gluten- free pie crust
1/2 cup butter
1 1/2 cup gluten- free all-purpose flout
4 tbsp. cold water
Mix everything in a mixer until consistency is perfect to roll into a dough and pie crust. Set aside to chill in the refrigerator while you make the filling and crumble.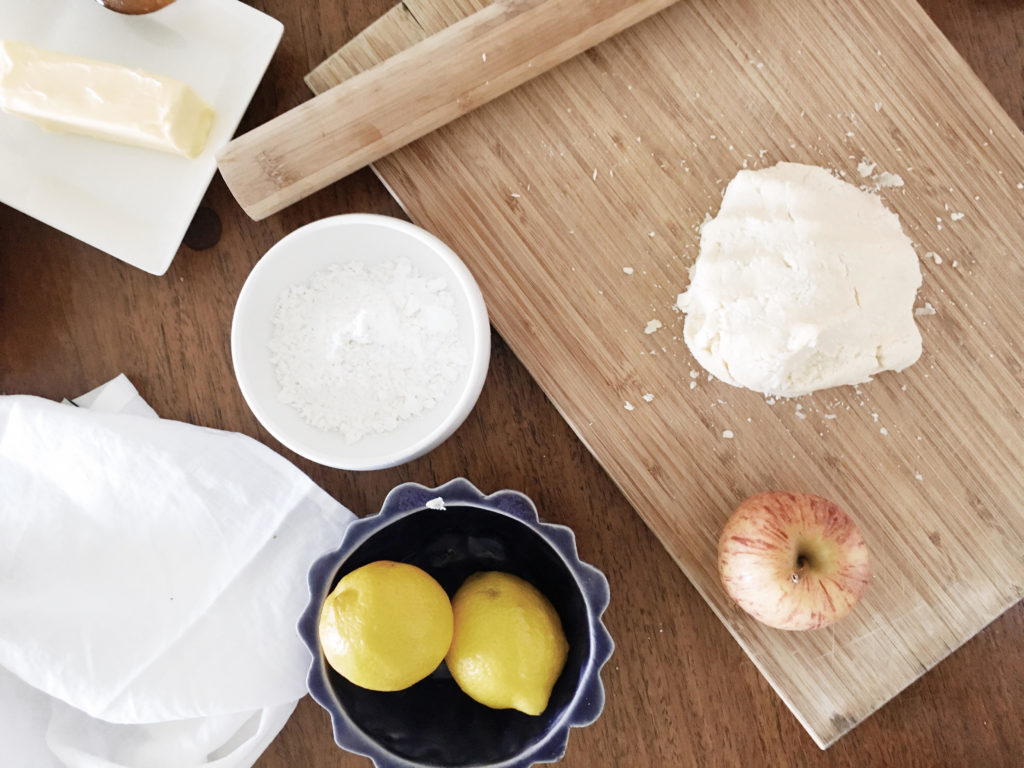 Apple Pie Filling
3 cups peeled and cored crunchy apple sliced into 1/4″ thick slices
4 tablespoons fresh lemon juice
1/2 cup sugar
1/4 tsp. cinnamon
1/4 tsp. nutmeg
1/4 tsp. salt
1/4 tsp. vanilla extract
Mix all the ingredients together and chill while you make the dough.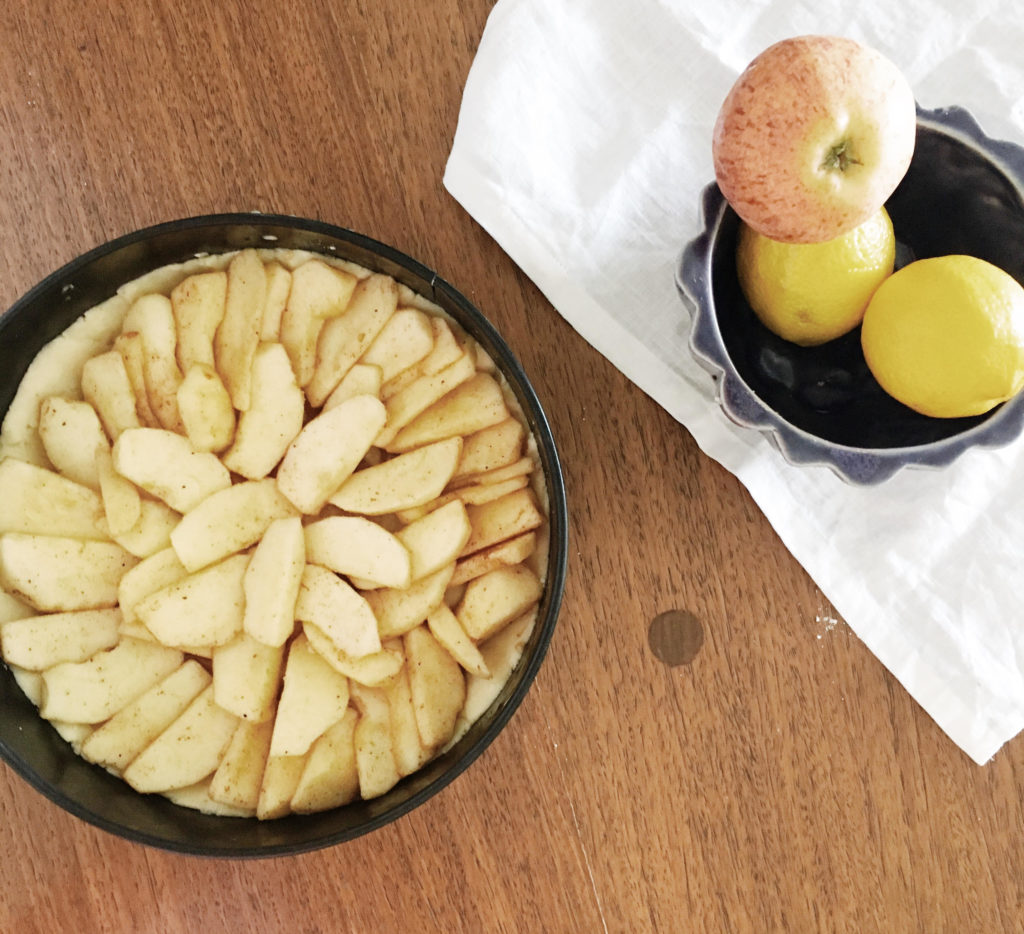 Apple Crumble Topping
1/3 cup gluten-free all-purpose flout
3 tbsp. brown sugar
4 tbsp. unsalted butter
1/2 cup coarsely grated cheddar or manchego cheese
Cut the butter into the dry ingredients and toss lightly to form a crumble mixture. Chill in the refrigerator while you make the crust and assemble the pie.
How to assemble the pie
Roll the dough into a nice pie crust and lay it onto you pie pan.
Arrange all of the apple filling on top of the pie crust.
Crumble the topping on top of the filling covering all the apples evenly.
Bake for 20 minutes until golden brown.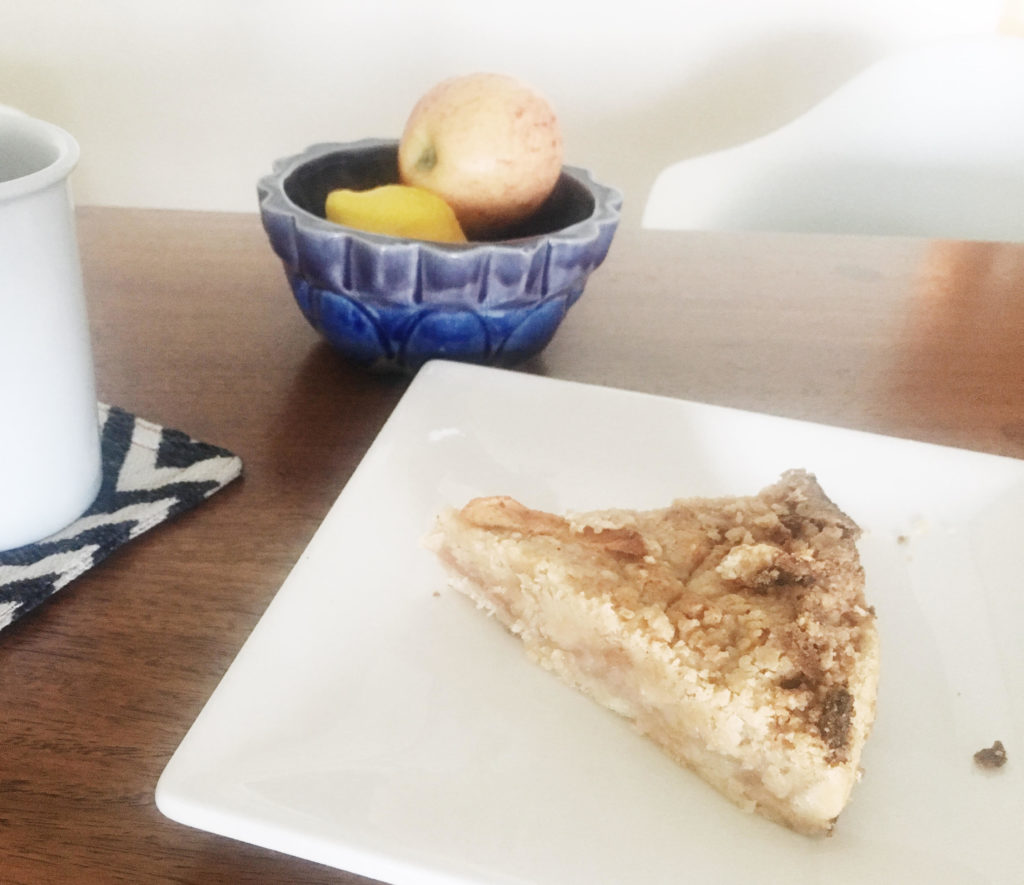 To see the complete video, like and visit the Marilen Styles Facebook Page!
Inspired? Pin this!