Hi everyone!! If you follow my Instagram and Facebook you will see the random posts I share of my home. I've gotten lots of comments and questions about how I keep my home styled and organized and it has occurred to me that I've never done a full home tour of our current home in Hong Kong. I've done a video tour of my house in Manila which you can watch here (subscribe!!!) and so in a few days I will be doing a Hong Kong apartment tour.
For now, while we're on the topic of home, I am recalling the tons of comments and compliments I've received about how nice and neat my home is. Many of you asked me how I do it and I've heard many of you tell me that seeing my posts have been an inspiration to you. I'm going to reveal to you two of my secrets. They are tools I created which I ACTUALLY USE IN MY OWN HOME to keep things clean and organized. It is a tried and tested system that I've been following for years which I turned into beautiful printables for you all to have!
I used to have NO SYSTEM, I used to just be winging it when it comes to keeping my house clean and organized and most of all I used to have to teach EVERY CLEANING LADY and HOUSEHELP, training them on how I want things done! Once I developed my system and put everything into writing so that everyone in the house has a VISUAL REFERENCE on how to get things DONE, my home organization and clean house rating sky rocketed!
While I have many more secrets to share with you on home cleaning and organization, I'm going to start off by sharing with you the first system I created.
It's one thing to do everyday cleaning and get the basics done, but what about all the other spots, nooks and things that you have in the house that don't get regular cleaning but NEED to? I'm talking about the top of your closets, your ceiling fans, your curtains, blinds and the inside of your kitchen cabinets. I get that it is impossible to clean that daily and even weekly. Attempting to clean your house thoroughly during weekends can be exhausting! We all just want to relax and sip margaritas during the weekend right? Cleaning ladies and even professional cleaners can't do it the way you really want it done and they cost expensive. This is why I created THE ULTIMATE MONTHLY CLEANING SCHEDULE! It is designed as a guide or basis for you to follow to get EVERY INCH of your house cleaned in one month by doing a certain task each day. Let this inspire you to clean your home or customize your own personal HOME CLEANING SCHEDULE!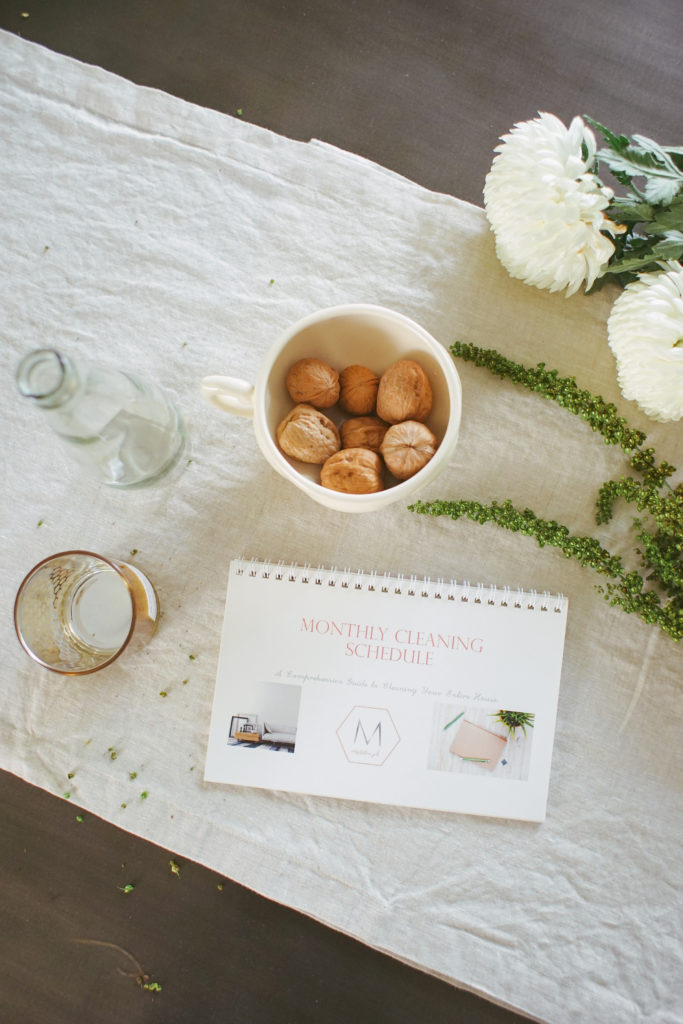 Here's what you will get:
A beautiful printable or calendar of THE ULTIMATE MONTHLY CLEANING SCHEDULE delivered to your inbox.
It is a 4 week program that is designed to get every inch of your house clean by doing a simple task each day.
Designed for big and small homes.
Easy enough for you or your house help to follow.
Clean every room in your home, learn from the process and eventually customize your own system too!
Customizable pages so that you can develop your own cleaning schedule if you wish.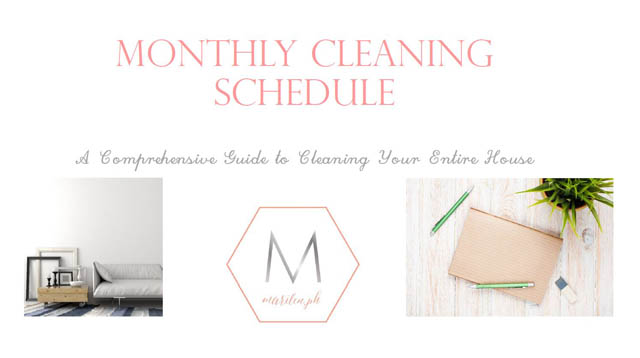 BONUS!!!
I've got one more FREE secret to share with you! IF YOU SUBSCRIBE TO MY EMAIL LIST you get another beautiful printable created to help you manage and run the day to day activities in your home. Get THE COMPLETE HOME MANUAL today and receive a 20- page printable filled with weekly meal planners, a master grocery list planners, kids activities schedule sheet, daily cleaning schedules and much more! Simply fill up the form at the pop up below to get your Home Manual for FREE.