Bulletproof coffee is the new craze and many claim to feel the benefits. I decided to read up on what makes it so beneficial and was convinced to try it out myself. Bulletproof coffee is not only packed with lots of good ingredients, but the combination of what goes in it can actually help people lose weight! According to the blog bulletproof.com, "When you mix high-quality coffee beans with the right fats, you get an amazing drink that stomps on hunger and cravings, banishes brain fog, and helps you lose weight, build muscle, and increase focus and performance."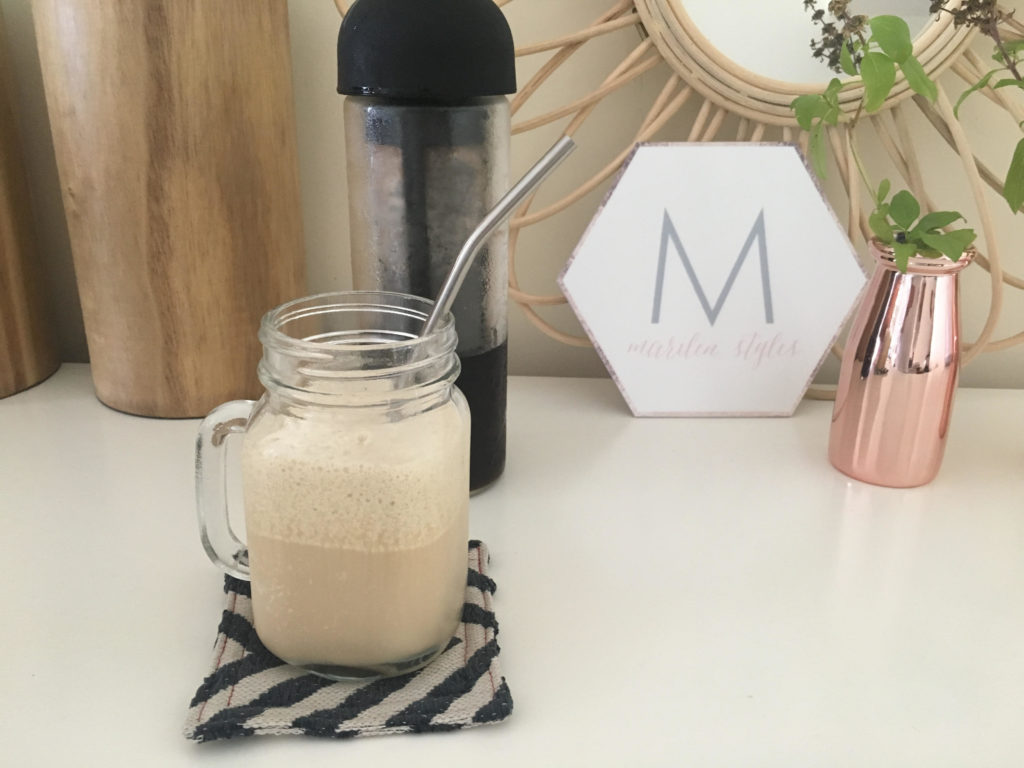 To make bulletproof coffee you need the following:
Good quality coffee made of 21/2 tbsp. of ground coffee. Brewed hot or brew cold for 24 hours
2 teaspoons to 1 tablespoon of grass-fed butter. (cows fed on good quality grass and no feeds or added hormones)
1 – 2 tablespoons of coconut oil (maybe replaced with 1/2 cup of pure coconut cream or milk for a creamy texture)
3- 5 ice cubes
See how I combined all of the ingredients together for a healthy morning drink.
http://https://youtu.be/L6YClV29hJo
I hope you all try and enjoy this super morning drink! Have a great week ahead!