We had our daughter's second birthday party at my family's farm about an hour away from the city.  We aren't fans of creating lavish birthday parties, so an intimate gathering of friends and family was all we wanted.  Nevertheless, I wanted it to look pretty without having to break our budget.  I decided on a happy yellow and pink motif.  Birthday banners, cup cake toppers  and other printed props were ordered from Party Starters.  They've proven to be so easy to work with and I've used them for many occasions.  I get my paper lanterns and other decor from them too.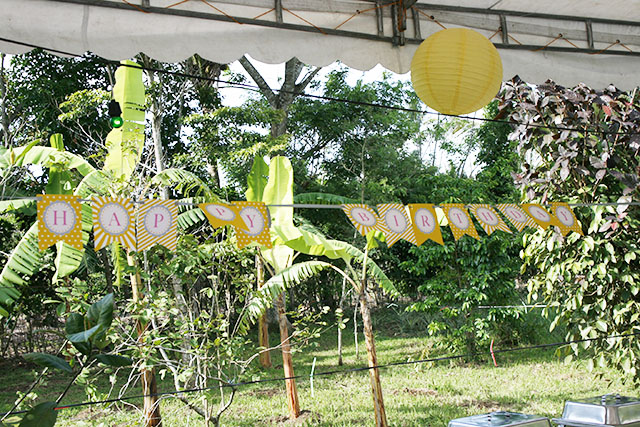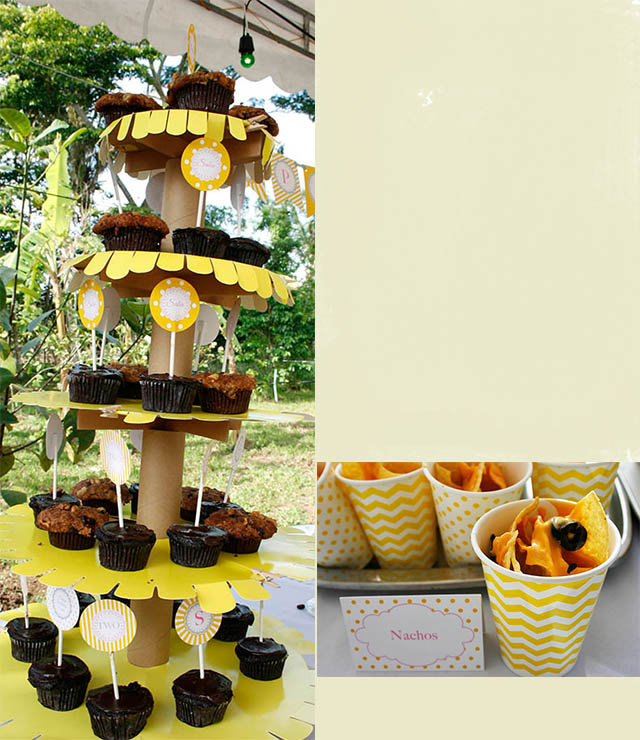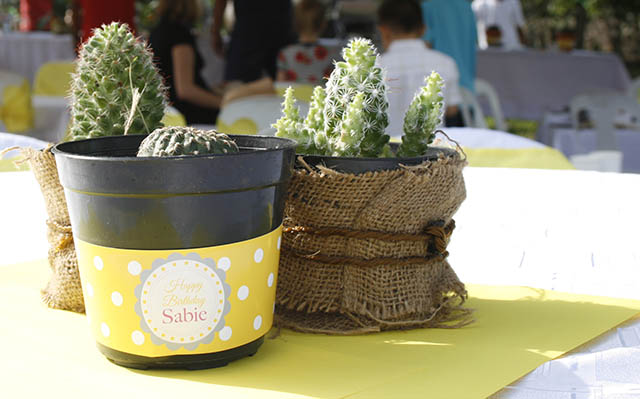 The kids had so much fun running around, enjoying the fresh country air and open space.  We also had a carabao and horse ride which were such big hits!  While waiting for more guest to arrive, the kids kept themselves busy by painting objects of nature like stones and seed pods.  A scavenger hunt that allowed them to look for various leaves, flowers, twigs and plants around our farm was something the older kids enjoyed as well.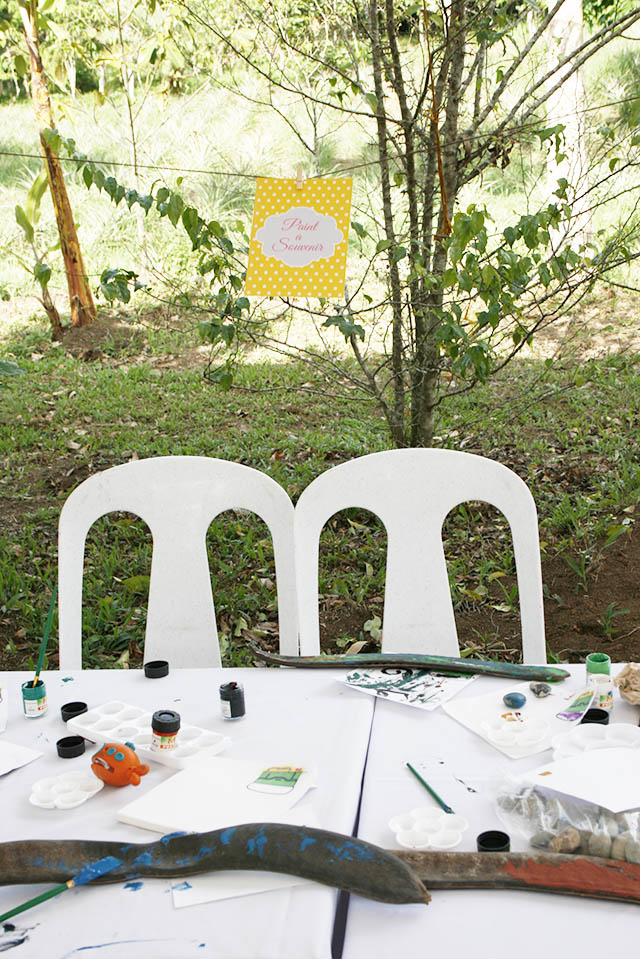 Our little princess is growing so fast! I can't believe she's two now.  I am enjoying every moment with her like fixing her hair with ribbons.  Here's a family photo as she blows her candles.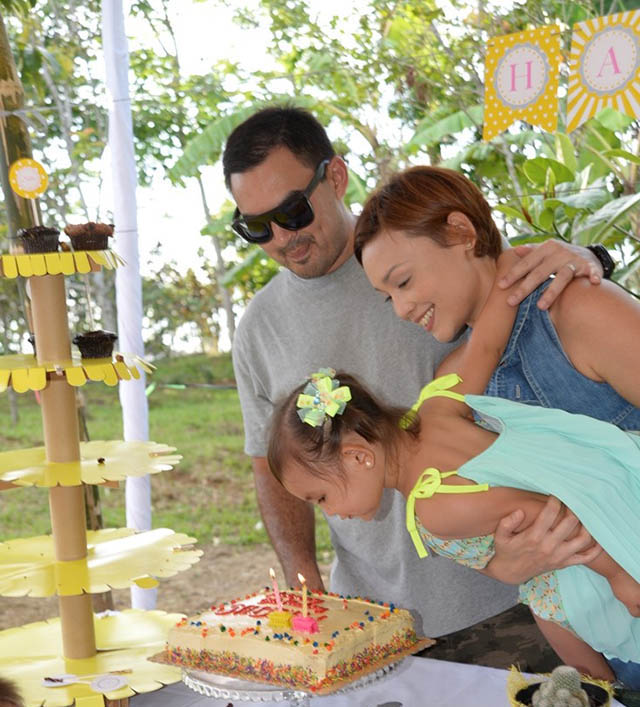 I like creating small parties and styling them for my loved ones.  The preparation may be time-consuming but the outcome of a pretty, well styled modest celebration with friends and loved ones make it all worth it.  What is your dream party celebration like?