I love browsing the web, for new home products.  Window shopping in online shops like Anthropologie has become a means to de- stress, and I love day dreaming about products I would design and create.  This is why I was thrilled when two of my favorite local brands agreed to collaborate with me.  This February 9, 2016 I launch  a collection of functional yet pretty accessories for the home with Rags 2 Riches and Sparrow Fragrances.
Rags 2 Riches is a fashion and design brand that partners with local artisans around the Philippines.  They create fashion and home accessories out of upcycled cloth and indigenous fabric.  I love their fabric colors and the purpose for which they choose to work with local artisans is so that they can provide hope and a better future for these families.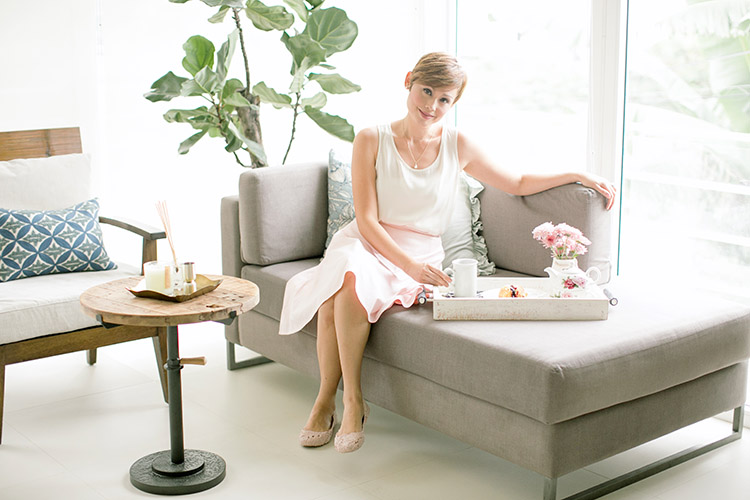 I've always been fond of decorating the home with live plants and have been dreaming of pretty plant hangers and holders.  I wanted happy colors like salmon pink which is my brand color. With the option to combine with turquoise and more neutral hues like charcoal grey and natural abaca, Rags 2 Riches and I came up with gorgeous plant hangers to hold hanging plants like ivy, fern and other indoor plants.  I also came up with a series of floor plant holders to hold potted plants because I never like seeing bare plastic pots inside the house.  They double as organizing bins, perfect for holding toys, magazines and other house items.  A larger version was designed as a laundry hamper, available in salmon pink, turquoise or charcoal gray. To complete the collection, we came up with a functional lightweight floor pouf or ottoman.  I love them as they can be used as a seat or a side table when you put my hexagonal tray on top of it.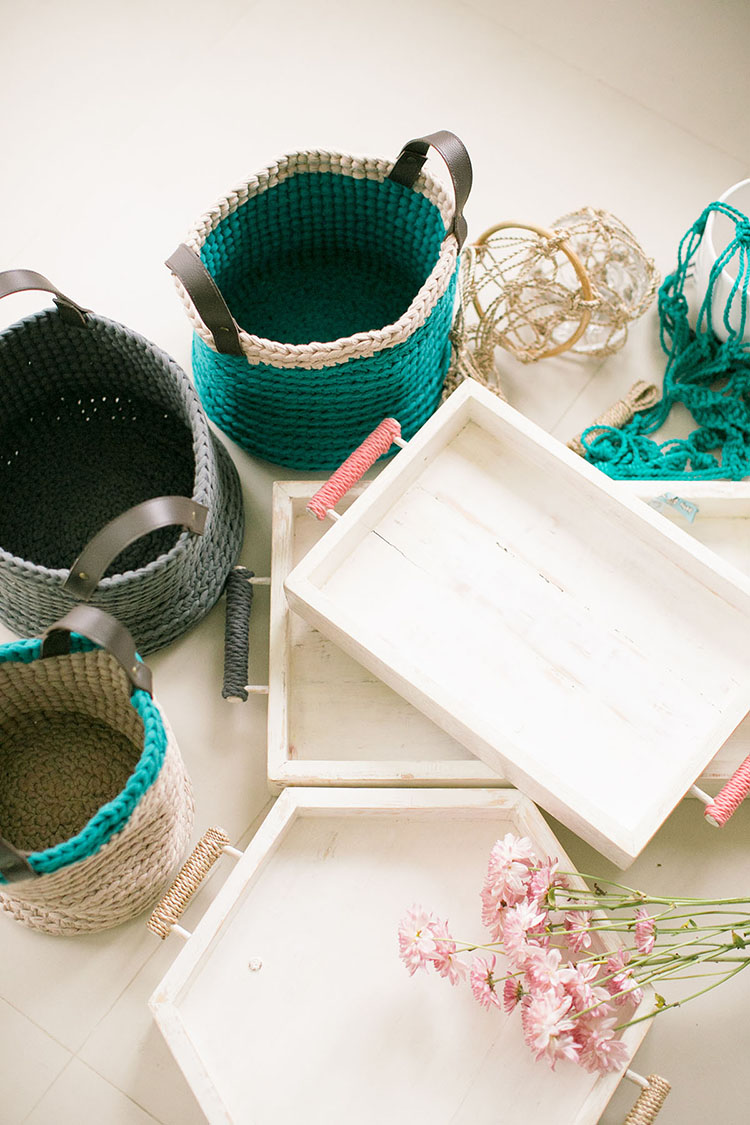 I love trays.  They are not only useful for serving, they organize things too.  A styled coffee table can never go wrong with a tray to organize all the little things.  Made with a rustic white washed finish, and handles wrapped with my chosen colors, these wooden trays are very sturdy and stylish.  The Marilen hexagonal tray was inspired by my very own brand logo which was designed for me by the talented Patricia of fancy girl designs. I hope you will love it just as much as I do.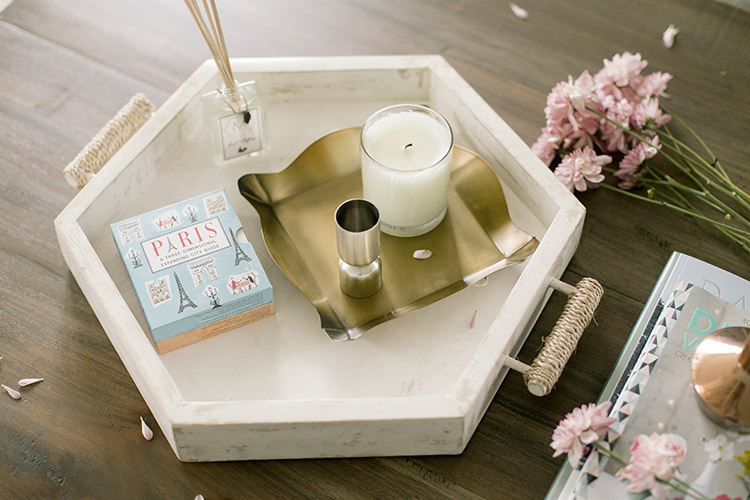 The Sparrow Fragrances and Marilen.ph partnership is a product of more than one year of planning and attempts to perfect the product, branding and scent.  They've been so patient with me and I really enjoyed our partnership.  I wanted to come up with a scent that is refreshing, light and calming at the same time.  The product is a scent diffuser which I hope you will all like.  Perfect proportions of pure basil, lavender and peppermint oil in a bottle is something that will lift your mood and go with any room in the house.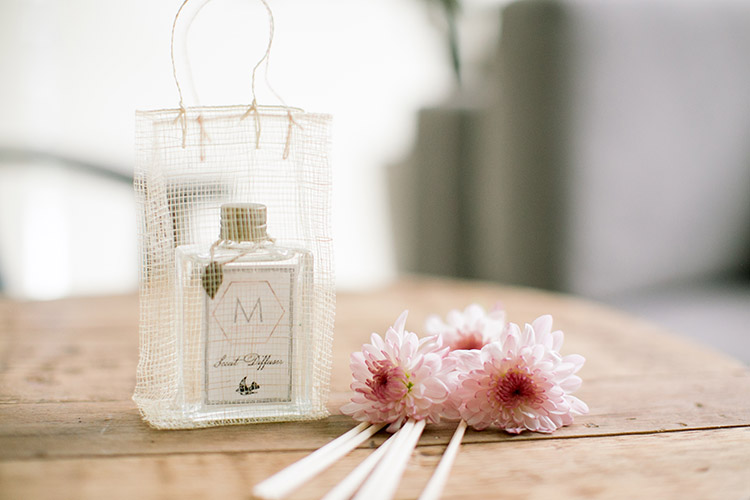 I'd like to take this time to thank Rags 2 Riches for believing in me and pursuing this project together.  Everyone in the Rags 2 Riches x Marilen.ph team were professional and creative individuals.  To the people behind Sparrow, thank you for being patient and for making my wishes come true.  These gorgeous photos were all taken by one of my favorite photographers, Jamie and Baby.  I will be selling all these products through my online shop on this website which will open this February 9.  You can see the entire collection up close at Rags 2 Riches Stores in Podium Mall, Power Plant Mall, and Glorietta 3.  My scent diffusers will be sold at all the Sparrow Fragrances booths and bazaars nationwide, so please follow them on Instagram to stay tuned.  I am really excited and admittedly nervous at the same time but I just remind myself of why I do this, which is to inspire people to make pretty, happy and organized homes.  Hope to see your orders soon!  You not only get something for your house, you get to help local artisans and point their families toward a better future too.