I can never get enough of kitchen storage containers.  I have a whole lot of those cute glass jars that are air tight too!  I once had an ant attack and insect infestation. They were so hard to get rid of that I was seeing them in my dreams! Yes, those tiny black creatures you see in your flour, cereal and rice.  Those ants.. I know they're hard-working, but do they really have to take my sugar?!
I was selfish, I didn't want to share my grain and sugar with these critters, so I set out to buy those air tight jars.  With just a few Ikea label stickers I got my kitchen safe and organized.  Some of the things I put in jars include:
rice
flour
quinoa
cereal
millet
sugar
coffee
baking soda
baking powder
oats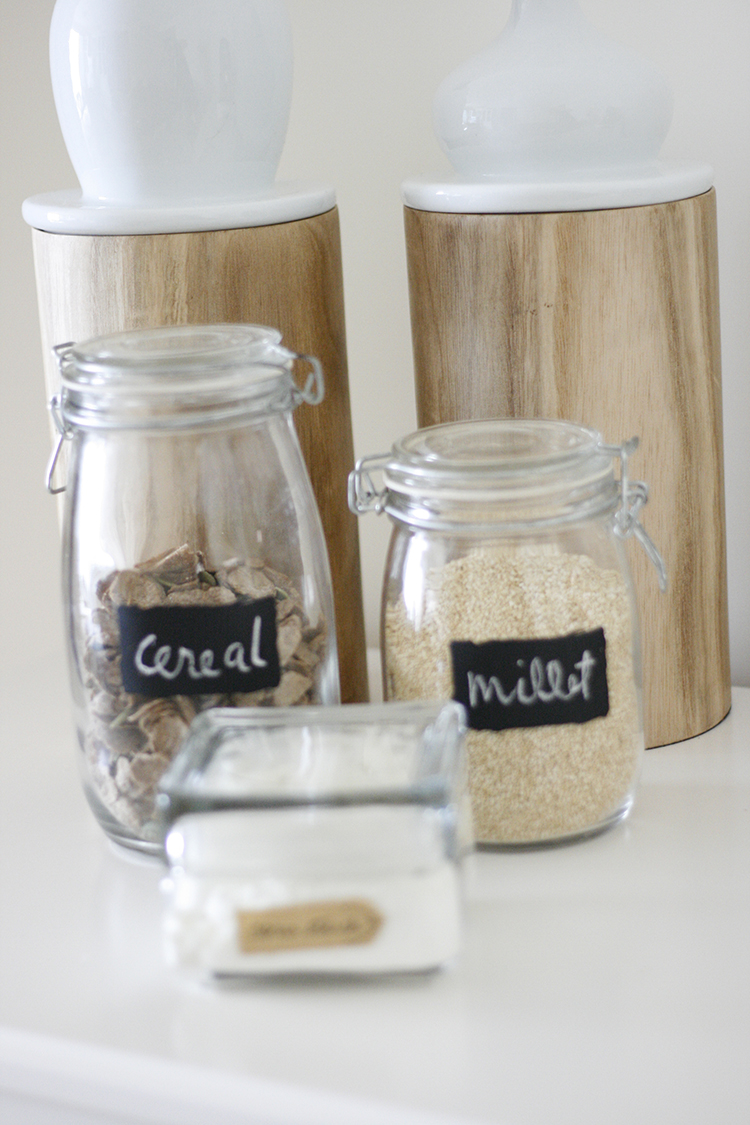 Another thing I like about these jars is that they look very pretty.  It can be a decorative feature in itself when arranged with other nice things.  They go well with any design theme because they are transparent.  They're easy to clean too.  Sometimes the metal parts may rust so you might want to go for the all glass air tight containers, but they serve it's purpose.
How do you store your dry goods?