Imagine getting to design furniture, shop for accessories and play with colors texture and pattern without spending a single centavo?  Yup, I spent nothing because everything is my client's expense! Haha.. it is heaven for me to shop and shop and shop when I do my model units. I've never been in to spending outrageous amounts unless a client specifies I use designer furniture and decor but I don't mind. Shopping on a budget makes things more fun and challenging. Here are photos of my latest work. You'll never guess that these decor are all department store and market bargains! It is all about having good taste and style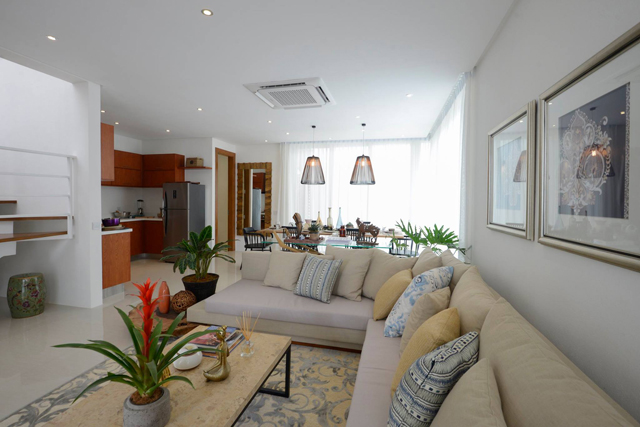 This is what you see as you enter the main door of wood and stone. I was going for a modern Asian theme to adorn this 3 storey town house.
My furniture supplier and I collaborated to come up with these custom pieces. I wanted a lounge type L- shape sofa to maximize seating for the space and decided to be a bit daring by using a blush pink fabric for it. I was quite happy with the result. A touch of feminine pink certainly balances all the wood and metal furniture pieces. Don't you think this metal and glass console table is amazing! I am so happy with how it turned out. I'm designing a drop light chandelier with this concept too.
Considering this is a town house, the kitchen is nice and spacious. I loved decorating the dining table and purposefully chose the pink bowls and purple jars to pick up the pink from the sofa and Balinese inspired print on top of it.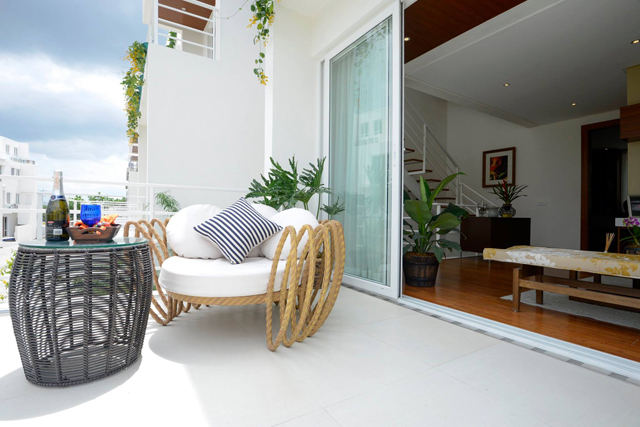 On the second floor is a family area where they people can sit and enjoy TV together. As you go out these sliding doors, a generous balcony greets you and is quite perfect for sipping a glass of wine or morning coffee.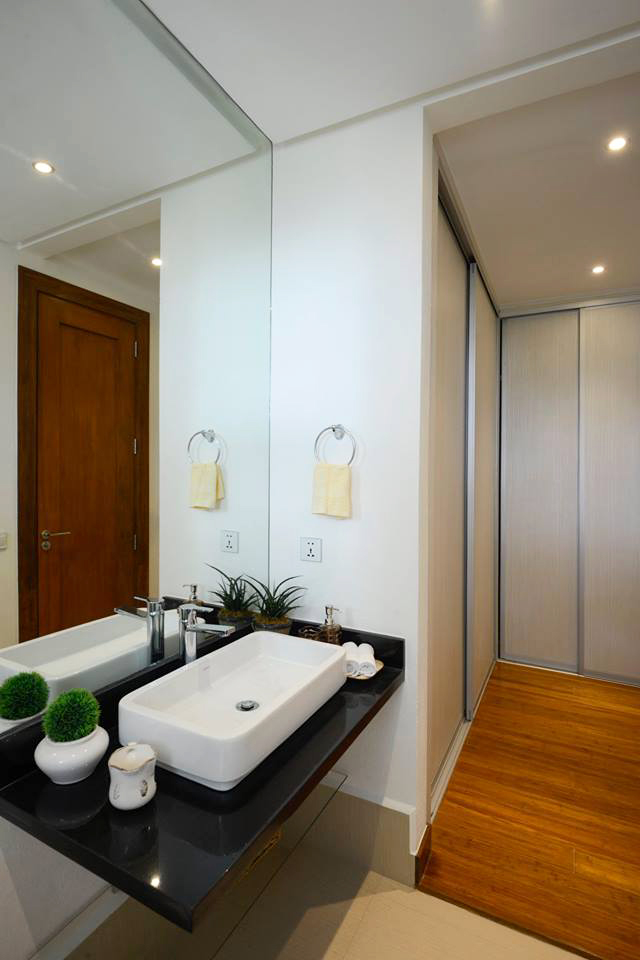 The master bedroom is pretty big too. I've never used bold colors before but liked this pink leaf pattern while I was buying fabric for my furniture. I used it on the bed scarf too. This bold black and white rug is something new to me also.. I usually go for plain neutral textured rugs but this seemed to work well with the black and white frames.
The third floor is one of my favorite spots. It holds the children's room and another guest room. I put a reading nook there with a stunning wooden day bed. I also love the blue leaf pattern I found for the accent chair and pillows.. Very tropical right? The intense blue textured wall paper is made of Asian grass material too. I decided on a nautical theme for the boys room and something neutral for the other one.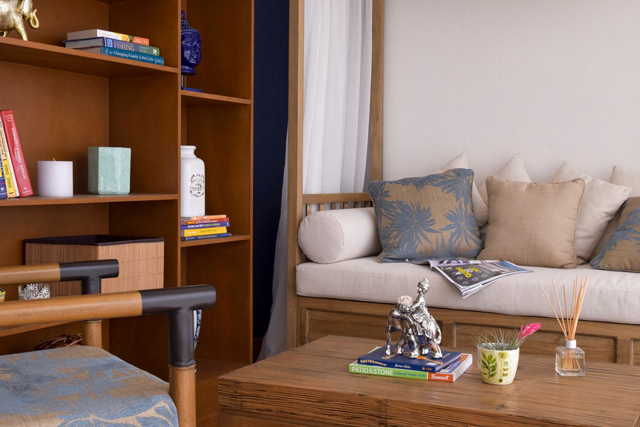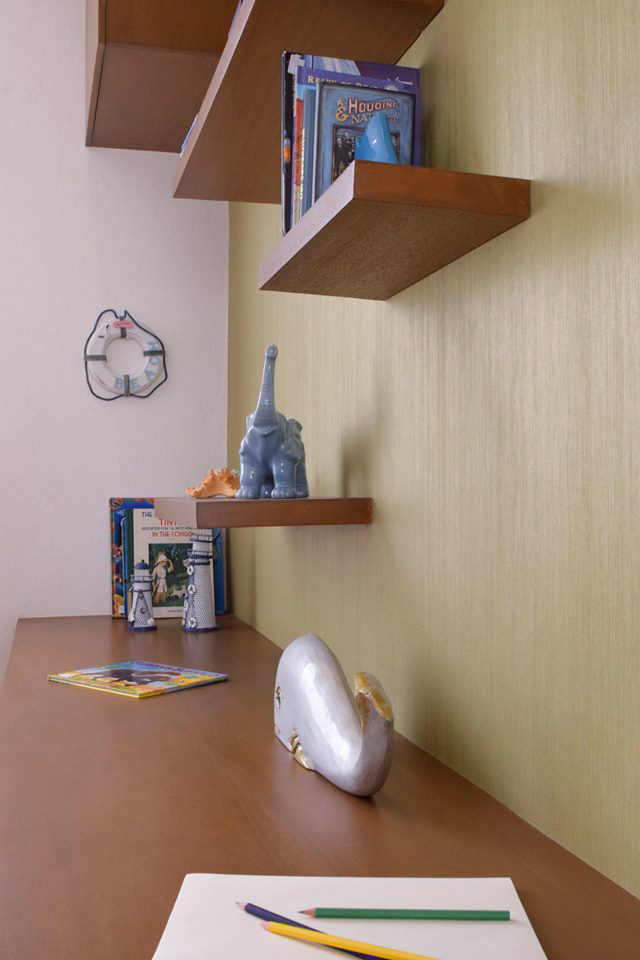 And finally if you're in the mood for a bbq party and sunset drinks.. the roof deck is the place to be. It's got a gorgeous view and a relaxing vibe. Definitely lots of space in this home. I can surely find a spot or two in this multi- floored structure and call it mine…Oh wait, I already did.. see me holding a refreshing drink?
Hope you enjoyed the tour of this model unit. Photos by: Marty Ilagan Images. This model unit is a project of Victor Consunji Development Corporation