If only I had the space, I would create the kids' room of my dreams for my two children.  White, easy to clean walls.. Scandinavian design elements and a reading nook that would look too cozy to resist.  I believe that interior design can play an active role in encouraging our kids to develop Art, reading and make- believe skills. Here are a few reading nooks I would love to create.
Because our bedrooms are too small I can't design much of it but we still love to read.  One home school day we ventured into the roof deck room and I introduced them to Walter, the robot speaker in the Child's First Library of Learning set from ETL learning.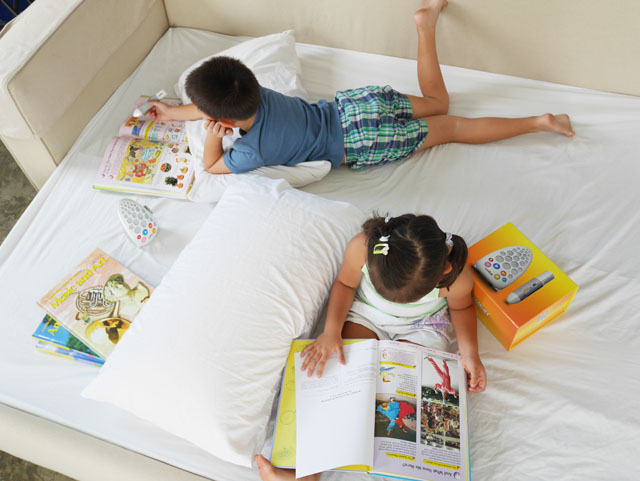 My kids love this interactive series that nurtures total development in children by targeting knowledge, skills and values.  The pages of the book are very colorful and with the pen, they can point to icons and hear audible information, stories or music from "Walter the talking speaker". The whole set comes with a total of 22 books of different topics from domestic animals, to the human body and social studies subjects.  I love how easy it was to teach my kids about a certain topic and because it targets their visual, auditory and kinesthetic learning capabilities, they were never bored.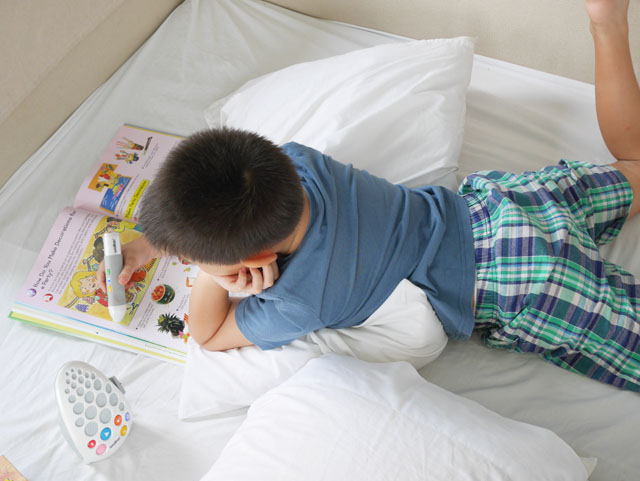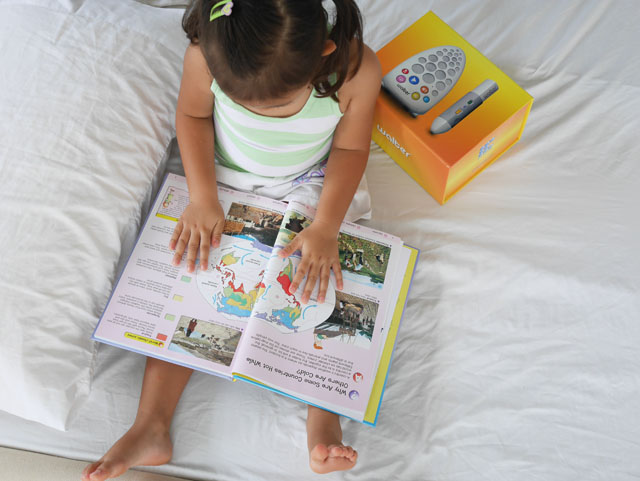 A few ways to encourage independent reading aside from building a reading nook would be to set aside reading time for kids where they can just sit down or lounge around on a bed surrounded with books.  Although reading with them is the easiest way to teach them to love books, I want to see them reading on their own even if it just means looking at the pictures for now.  My kids look forward to reading time in the evenings and be it a story book or one of the books from a Child's First Library of Learning we always have fun.  How do you encourage your children to read and learn at home?