If you take time to know me you will learn that I am a health enthusiast with a love for anything natural, organic and eco- friendly.  It's no surprise that I fell in- love with Eskayel, a company based in Brooklyn since 2008.  Inspired by nature and travel, their products highlight unique design patterns in relaxing colors that will never go unnoticed in your home.  Nature, amazing sunsets, and water are just some of the things that inspire Eskayel.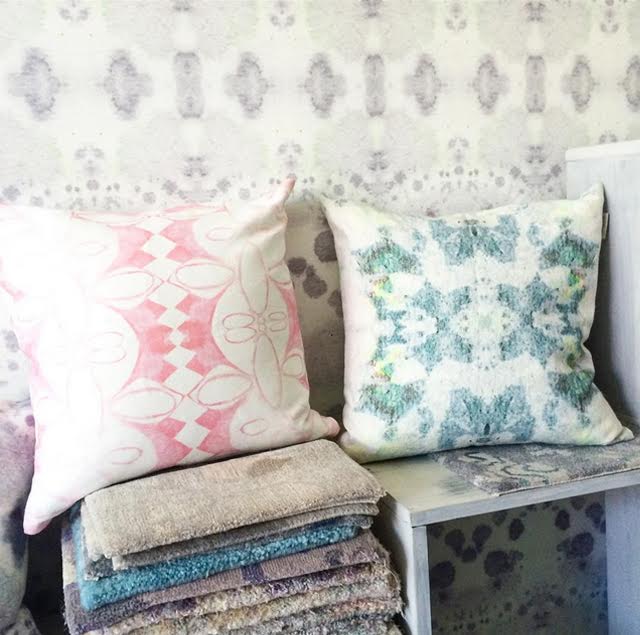 "The design process usually starts with painting from pictures taken during traveling and deriving color schemes from nature. Water plays a big role in the creative process including painting with inks and often getting the paper completely wet with water letting colors bleed into one another." says Shanan Campanaro, founder of Eskayel.
I love the casual light and airy feel of their office, yet the professionalism they shared with me during our correspondence was very warm.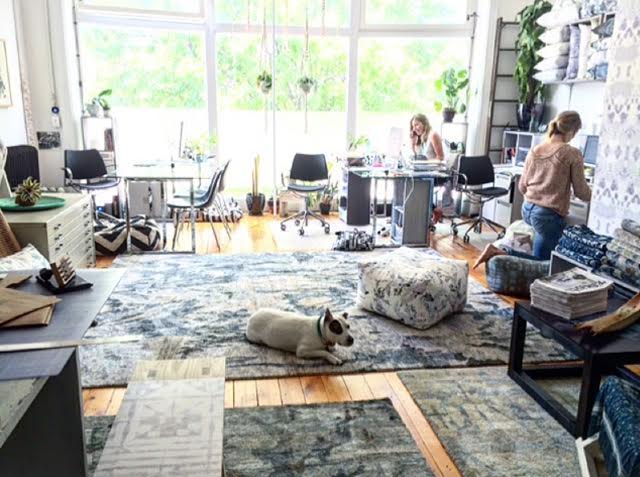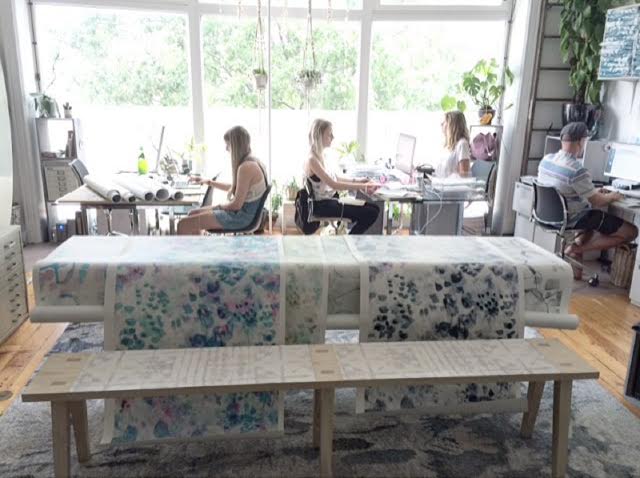 Not only are their products distinctly beautiful, they also use only the best Earth friendly materials like natural linen, recycled materials and organic cotton for their fabric.  While their inks are all  water based, they never use vinyl for the wall coverings too.  Ahh! this company has everything for us to love!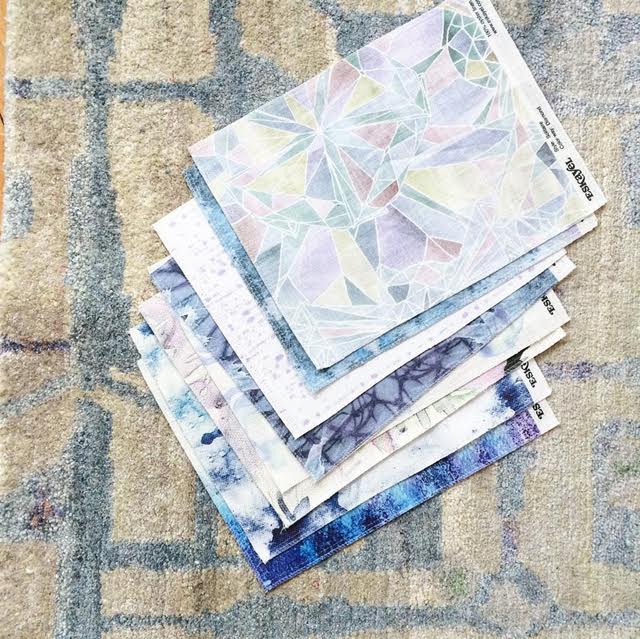 If you ever find yourself wondering what a home with print in Eskayel's products would look like, here is a beautiful example: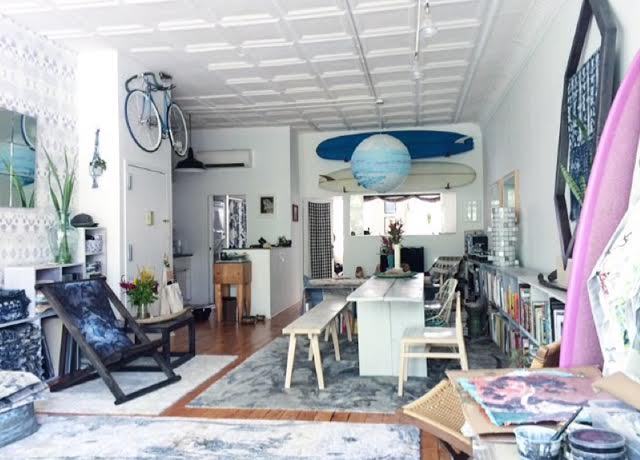 Too gorgeous, right?  to learn more about Eskayel please visit their website at Eskayel.com.  The have a beautiful blog too.  Follow them on Instagram to get lots of inspiring photos.