It's been quite a week and though I've had intentions of writing a blog post, life happens.. The important thing is I'm back now.  House is quiet, and the airconditioner is on as I relish my time alone to blog.  We were at a beach house at an island across the water from our Hong Kong apartment and as soon as I entered I was snapping away.  I was kind of sorry I didn't bring my camera with me, but the reliable Iphone came to the rescue.  I already posted some photos on my Instagram because the place was too picture perfect to wait.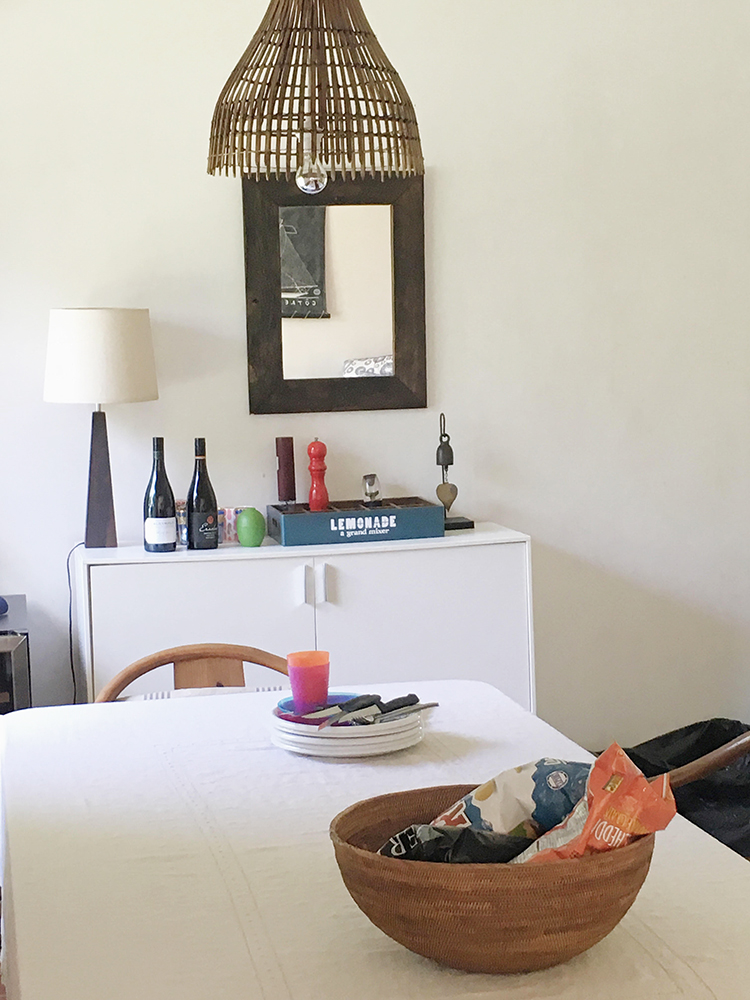 Here are some tips on how to create beach cottage style interiors:
white walls
stripes
fresh flowers or artificial for maintenance
coffee table books on beach cottage or island living
I never thought the beach cottage vibe would appeal to me until I saw this place yesterday.  That's when I realized how much fun it could be to design one.  I would personally incorporate a few accent colors aside from teal.  Maybe something like this would be more of my style .
I also love the more white look like this.  It just feels so refreshing to look at.  Maybe quite hard to maintain but that is why I suggest that if you do live near the sea. you should invest in a good dehumidifier and run it at least every other day when humidity is particularly high.
Other beach cottages I love:
We had a relaxing time at that beach cottage, though nothing sort of the photos I've posted on the links above, it was still quite charming, clean and family friendly.  They had a front yard with an inflatable pool while the ocean was about a 2 minute walk of stairs from that house on a hill.  Enjoy the summer!