If you ever find yourself in the country of Hong kong, you'll come across an impressive coffee shop with tasteful interiors.  Cafe Hay Fever is a coffee shop and flower shop fused into one.  This delightful concept results in a distinct space so inviting you will want to look around and sit for hours.  Impeccable service, delicious coffee and pastries add to the whole package.  You will surely want to buy a plant arrangement or two because their display is simply irresistable!  My friend and I got to chat with owner Martin K.K. Tsoi, and was inspired by his vision and story.  Managing one of the largest wholesale floral shops in Hong Kong, Martin designed this cafe himself.  He studied product design in Europe and certainly has  creative talent aside from his expertise in business administration.  The warm wood and impressive visual merchandising display is what makes Cafe Hay Fever a must see place.
One thing I love about this space is how the owner made use of simple materials like wooden palettes to create shelves for visual display.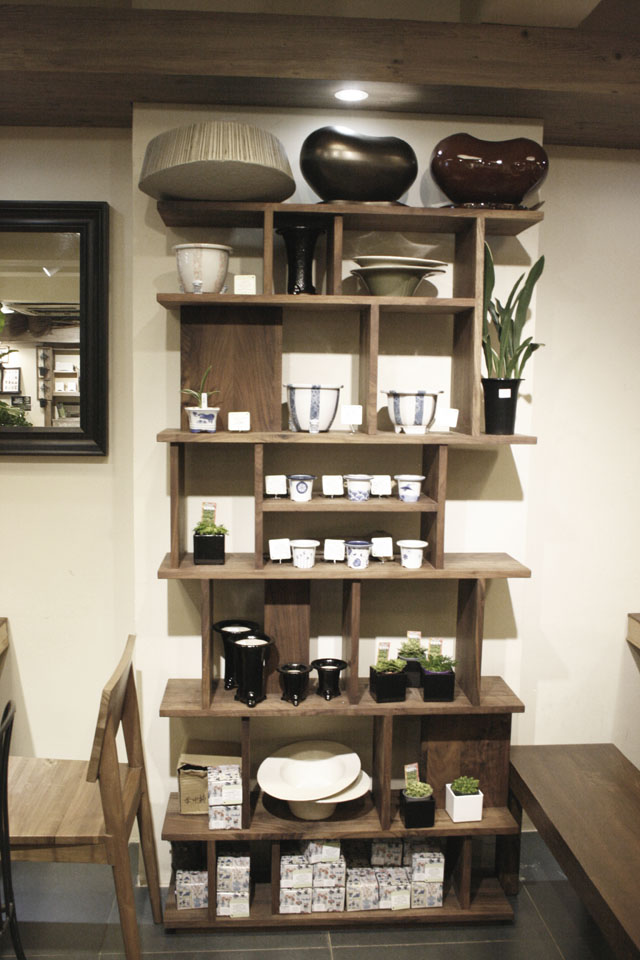 A small outdoor pocket garden houses gorgeous plants and greens.
This florist removes small stones and weeds from this plant.
Visit Cafe Hay Fever located in the Hong Kong Flower market at G/f Flower Market Road, Mongkok, Kowloon, Hong Kong.