How are you all doing? I'm quite glad the weekend is here. Can't wait to spend time with my hubby. It's been a fun but hectic week.  I visited one of my job sites today.. a model unit I am doing for Robinsons Land.  This is a two storey studio and I am going to call it #eyecandy, simply because it is going to be very sweet and pretty.  I've never done a project using pastel colors before so this is a bold approach for me.  I am quite excited.  Here are some of the pieces that will go into this 70 square meter space: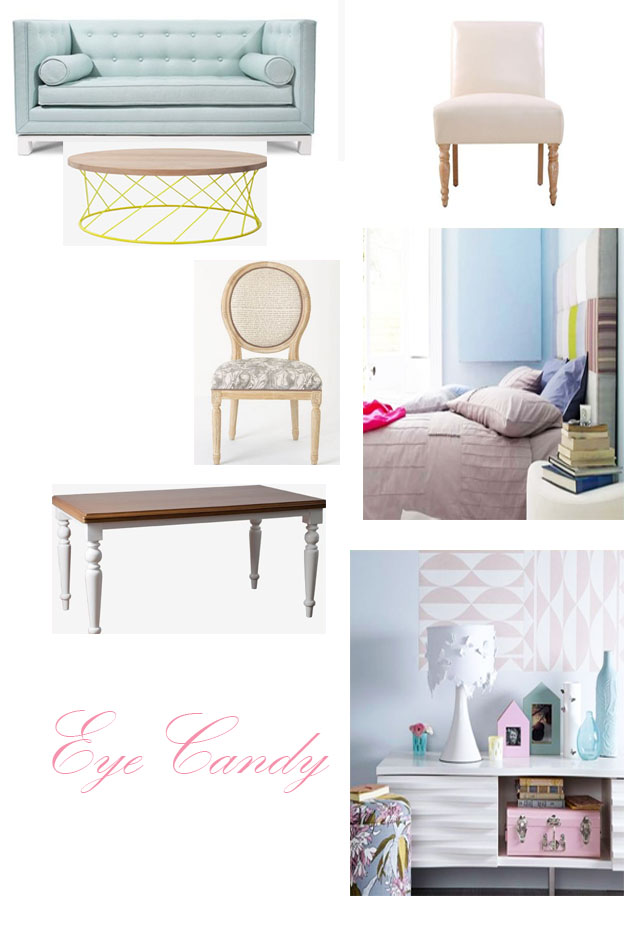 In about one week I will be bringing in the furniture which I had made by my supplier.  I can't wait to decorate and style this apartment too!  Here is what's happening now.
I chose a color palette of grey, white and salmon for the second floor.  The ground floor has some grey, and lemon yellow.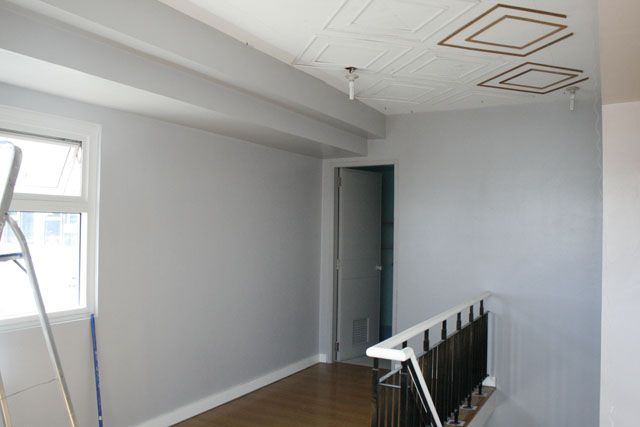 I love the turn out of my ceiling detail design.  It will look so pretty with the right drop lights.
Considering they gave me a super tight budget for this unit, I think it is going to turn out great.  Stay tuned for updates on my #eyecandy project.