It's a New Year and one of my goals is to turn my blog from part-time to professional. When I started to blog, I did it as a hobby. It still is a hobby today but I'd like to maximize things and take steps to make my blog more professional. Writing this blog post myself is making me nervous because there is just so much I want to do! There is very little time in a day to accomplish everything but here are some good mindsets that have helped me in the past.
Good Mindsets and Practices to Help Me Achieve my Goals
Just Do It!
As cliché and corny as this sounds, the old Nike slogan has indeed helped me with my blog. When things don't go as planned because I was to busy to plan (haha) I just do it! I whip up a blog post right then and there. Or I shoot and produce a home video for my social media on the spot when I find that I have free time. The nice thing about owning my own blog is that I can call the shots and write about whatever I want at any given moment. I don't always have a blogging calendar or an editorial plan so I just work at it when free time arises. The reason this works is I believe in seizing the moment. Having an office job and obligations as a mom, things don't always go on schedule as planned so I need to work to my potential when I can!
Work Hard at That Specific Moment
Once I decide to "Just Do It", I commit to working hard at that task on hand with all my might. It means doing lots of research on the topic, looking for the best headlines, analyzing the best words for SEO and editing photos. I also do a lot of graphic design and social media for a blog post.
Edit Edit!
After I work on a blog post, I then edit and edit until I am fully satisfied with the editorial content and photos. Editing is very important and I am still learning to master this as I have the tendency to hurry and get distracted by other things I need to do.
Accept My Capabilities at the Given Time and Slowly Work Myself Up to My goals.
Another practice I've learned is to accept my capabilities or limitations like lack of time or funding for bigger dreams and just work with what I have at the moment. It may mean scaling back but wherever I am, I commit to doing my best.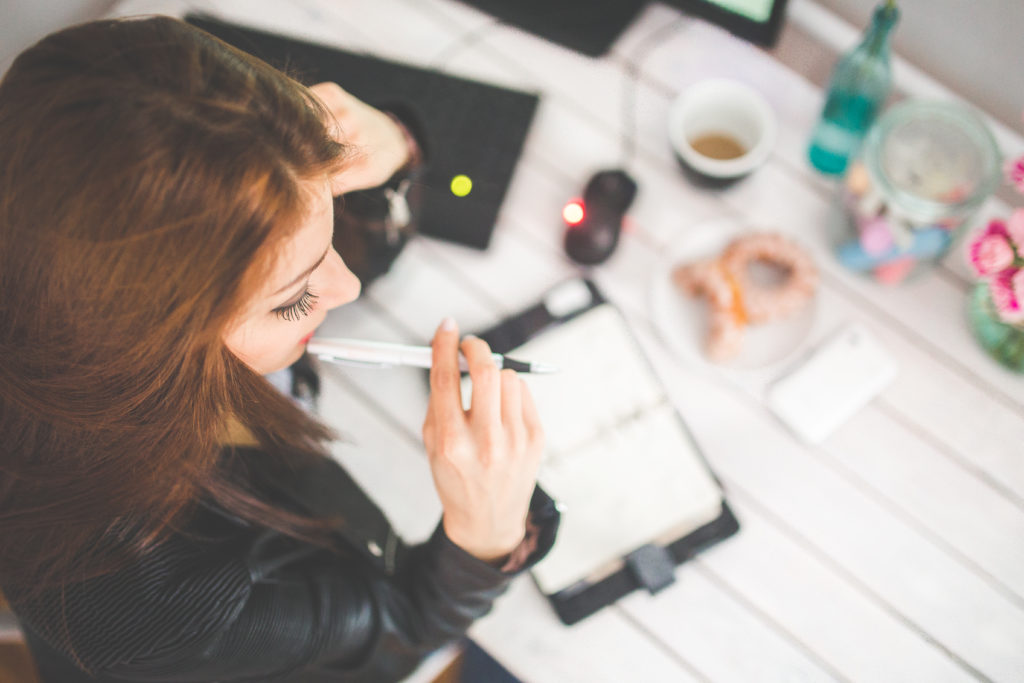 2018 Goals to Turn My Blog From Part Time to More Professional
This 2018, I plan to turn my blog into a more professional one. And while I still believe in seizing the moment and the "Just Do It" slogan, I want to be a little more organized with my intentions. This is what I have planned as I shared in the Interior Blog Awards 2018 Blogging Goals Post.
1. Finish my online course (8 weeks to decluttering and styling your home) and launching it online; setting up a sales funnel for this online course
2. Publish hard copies of "The Complete Home Manual" and "The Ultimate Monthly Cleaning Schedule" sell these online and through pop ups.
3. Migrate to Convert Kit so I can set up multiple lead magnets and opt ins to my mailing list and products
4. Sell other things through my Marilen Styles shop, such as an organic makeup line
Here are other Ways to Turn Your Blog from Part Time to Professional
1. Commit to Producing Valuable Content.
Content is king and to gain more followers you need to remain relevant. Learn what your followers want to get from you and produce content that will interest them. Use a combination of different media like photos, videos and text. A common mistake is posting too much of the same content on social media. Posting too many photos can be boring and irrelevant. Producing too much non- sense videos can be annoying too. Know what your audience need and commit to adding value according to that.
2. Learn How to Maximize Social Media and Search Engine Programs like Pinterest.
One thing I am focusing on this 2018 is Pinterest. I've heard about the huge potential behind it and though tedious, I plan to focus on this with the help of applications like Tailwind. Tailwind allows you to schedule your pins from your blog in advanced. If you want to maximize Pinterest, take time to produce rich pins (vertical images with text about your subject) by designing the photo via Canva or Photoshop.
3. Get rid of RSS Newsletters and Produce Better Newsletters With Good Images for a better click- through rate.
My blog posts are still linked to mailchimp via RSS feed and I will soon change that. I personally don't read newsletters on my email unless they come with catchy subject lines or good images so why should I expect my subscribers to do the same. I've recently migrated to Convertkit because I have bigger digital sales plans for the year, so I am aiming to produce one good newsletter twice a month only.
4. Put Yourself Out There and do Sales Pitches.
Once you have a good steady following on social media and subscribers on your blog, you can now think about doing collaboration or even sales pitches to potential clients. I designed my own media kit for Marilen Styles but I must admit that they only usually go out to brands that reach out to me when I should be reaching out to them! A good media kit includes information about you, your readership, social media and blog stats, as well as some good photos. Know your target market and reach out to their marketing heads by shooting an email. Don't be afraid to follow-up after one week!
5. Be consistent in All You Do!
My biggest struggle to this day is consistency. I need to work on producing blog posts on a consistent basis. I need to sit down at a consistent time and day each week to work on social media, and consistently work on marketing and sales on another day of the week. There are months where I am doing so well, then a road block slows me down. Can you relate? It is difficult but that is a goal I plan to overcome by June 2018.
Inspired? Pin This!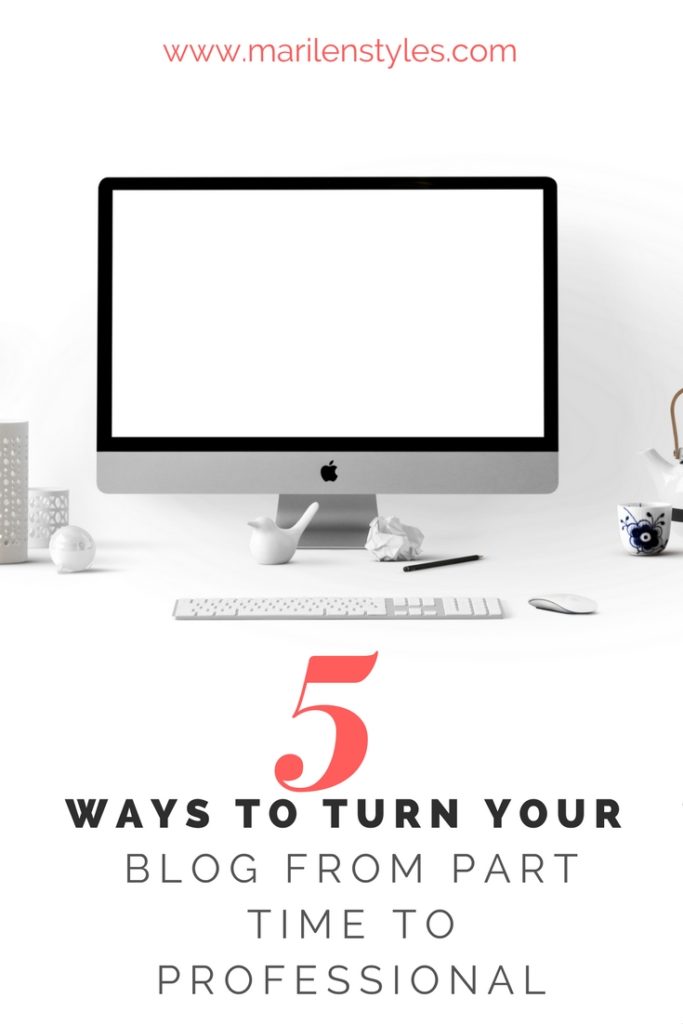 What are your blogging goals? I hope you learned a lot and Happy blogging!