There's something about using black and white stripes in your home. It is an iconic trend that has proven to be timeless. Black and white stripes add elegance, makes your hope look crisp and neat without much effort and can match any type of interior motif. Because these two colors are considered to be neutral, they are versatile and easy to use. Even if you don't have any other color or pattern in your home, black and white stripes will make your space come to life. If you are unsure of what colors to use, go for this simple but stunning trend. Here are a few reasons why I love black and white stripes.
Use this pattern outdoors on an elegant parasol umbrella.
Make your dull floors come to life with a striped rug.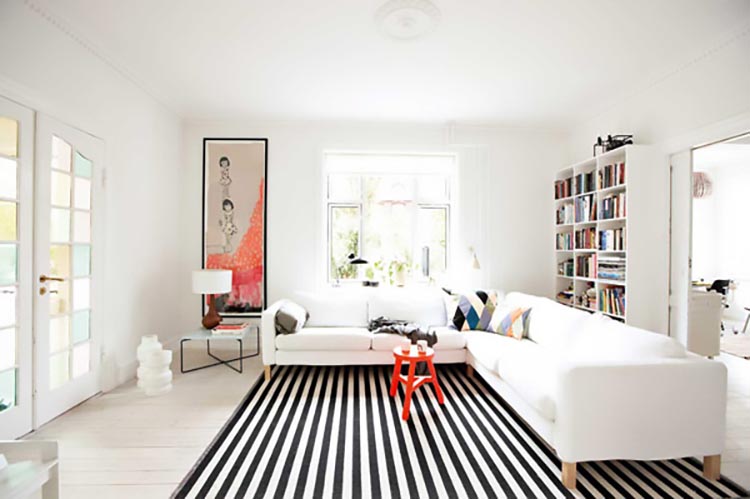 Paint those walls and make a statement with black and white stripes.

Make an old chair come to life with black and white striped upholstery.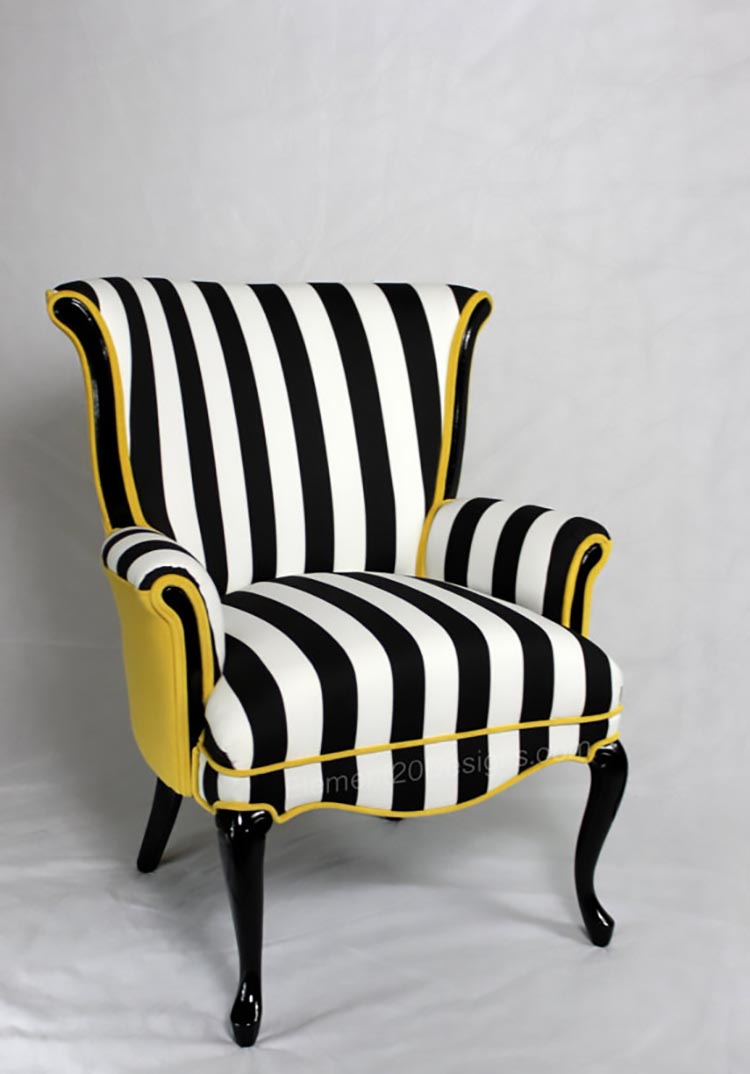 Accessorize Your Kitchen with black and white decor.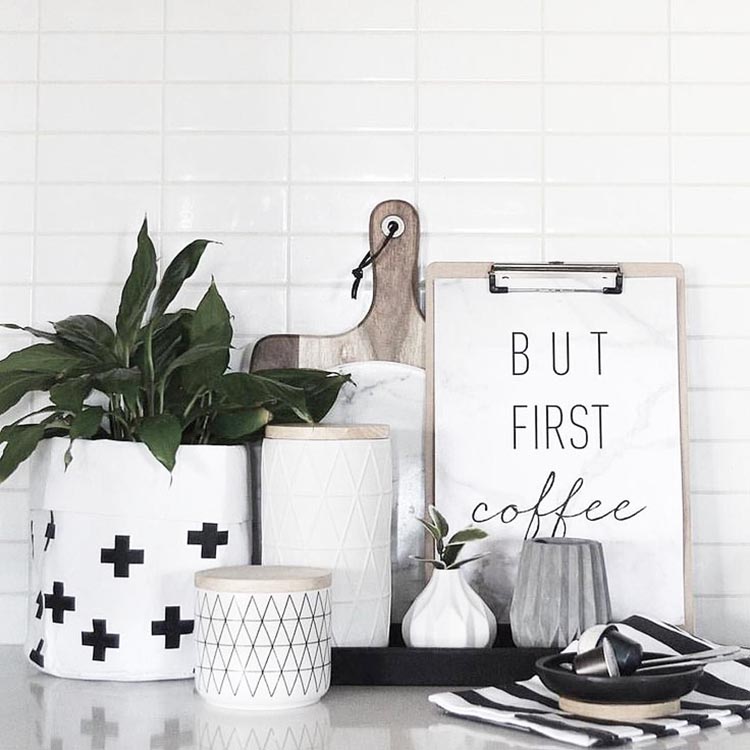 Here are some of my favorite black and white striped things:
Black and White stripes work best with white walls and minimalist interiors but can look stunning as accent in almost any type of design like Asian, Boho, Ecclectic, Modern and Mediterranean. The key is to know what patterns they work best with and to learn to the trend sparingly. I can combine it with some bold floral patterns, bright colors like emerald, bright yellow, cobalt blue or hot pink. If you want to use black and white, it really is very simple to use and there are almost no rules to applying this trend for your home. Just do a little bit of research and maybe some trial and error when styling to see what works best. Have a great weekend!