We had a great Holy Week vacation with family friends in a nice provincial country side.  What a privilege to be guest of this family because of their warmth and hospitality.  We had a great time as our kids explored the outdoors amidst sprawling hills while us adults enjoyed lazing around with food and conversation.
One of the highlights of my trip was when I saw Carlo and Rica's home!  I was instantly captivated by the kitchen of this gorgeous house, the stainless steel cabinets combined with wood and bright red accessories fit perfectly together.  As my eyes wandered around I noticed all the greenery that brought warmth and life to this Scandinavian inspired home.  Scandinavian because of the light wood and minimalist structure but retro and Asian in terms of accessories.  Certainly only a couple with an artistic streak can combine these three interior styles!  Their home is truly one that anyone would be enchanted with, yet the relaxing vibe will surely make you feel at home. Everything was so beautiful that I really regret I did not have my tripod!  I just had to make the most of what I had.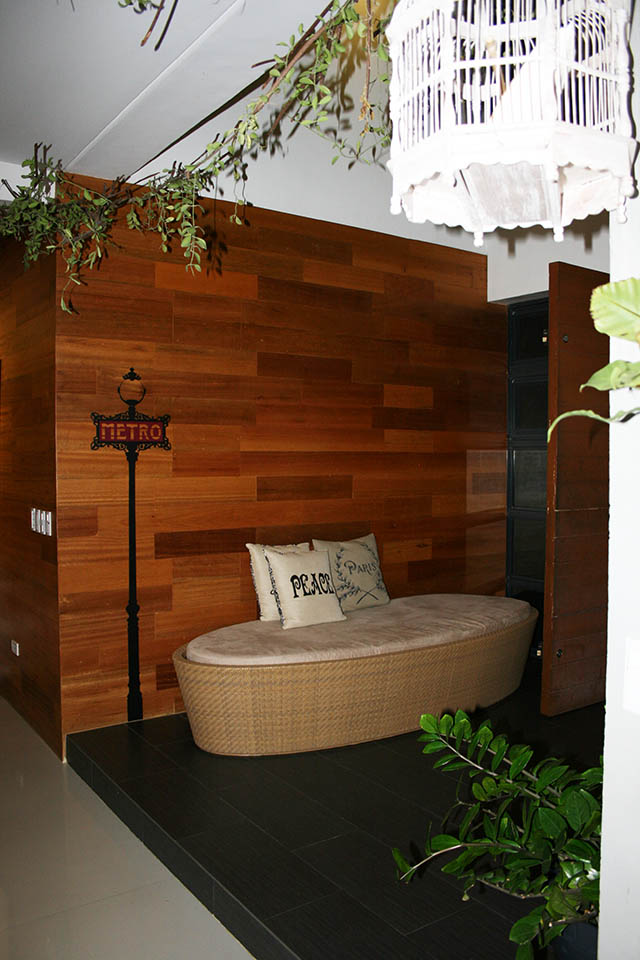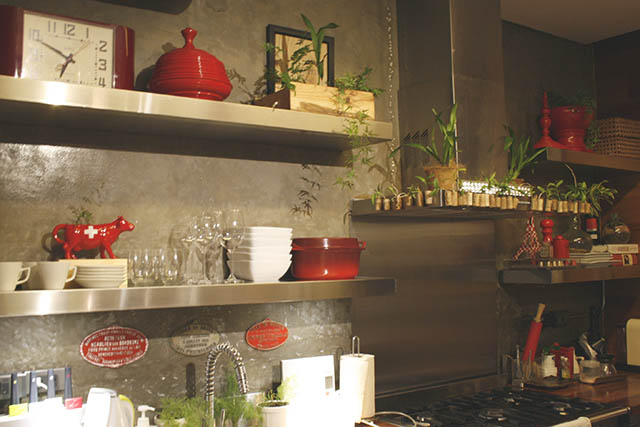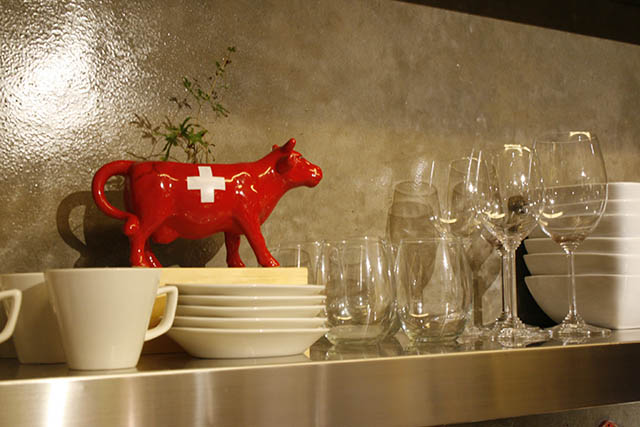 Carlo and Rica's creativity, together with perseverance in searching for the proper and affordable materials made this house a masterpiece.  There were so many things I wanted to ask them so here are my questions and their answers.
1. How did you come up with the theme for the house and how would you describe it?
We always admired Scandinavian design because of its clean aesthetic, light wood, high ceilings, and minimal design  however given that both Carlo and I have a creative streak and the demands of our family (5 kids/4 boys) we knew we simply couldn't keep a minimalist home it had to be always evolving and relaxed. So we thought of infusing some Asian touches to also make it suitable to our tropical climate. We call it Scandinasian- just the right Scandinavian feel with some Asian styling. But the key element has always been relaxed. I can always tell if a home is approachable if guests actually use the living room.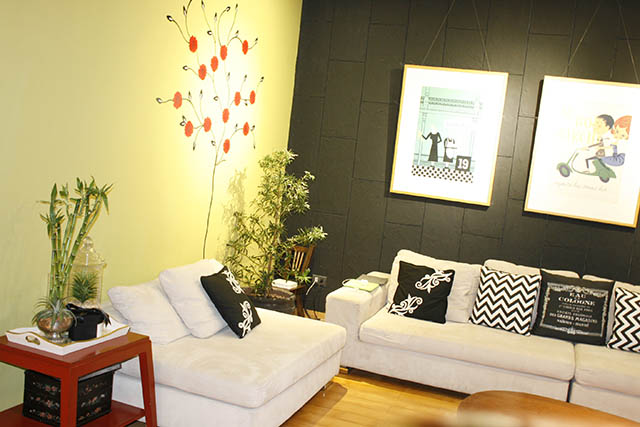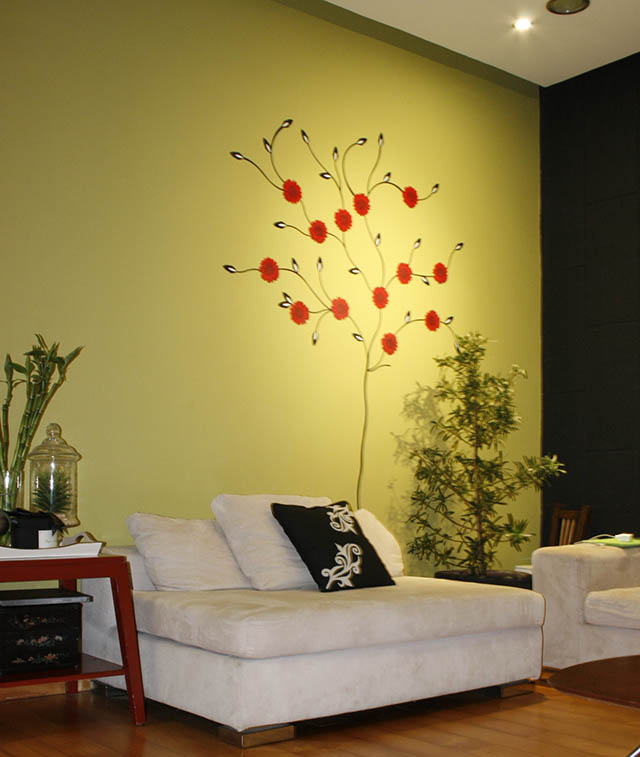 2. Tell us about your kitchen, where you had the counters made and how you were able to save.
We were supposed to do modular kitchen counters. We wanted a vintage kitchen. We bought this Nespresso Machine which we used as design inspiration for our kitchen. I showed that to our interior designer and asked them to use that as the main design direction for this area. It is vintage inspired. When we found out about the cost of doing modular kitchen counters we went back to our drawing board and decided to design it ourselves and fabricate it locally in Naga. We had our restaurant stainless steel kitchen fabricator do our kitchen counters and shelves. We spent only a fraction of the cost compared to having it done by a modular kitchen supplier.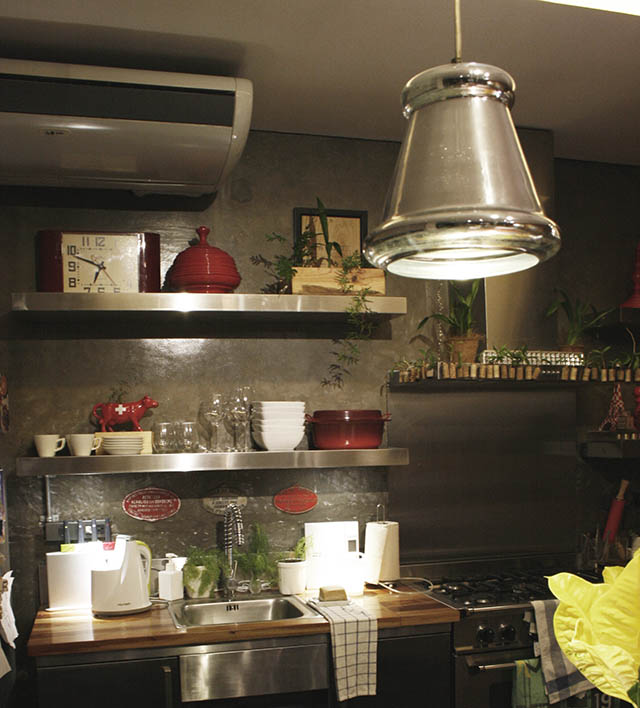 3. Where did you get the idea of incorporating a lot of plants to your home?
I've always loved plants but I never knew I could keep them alive. It started with my concrete wall at the entrance. I always found it to be the coldest part of the house so I started buying hanging plants and some air plants. Then I got hooked. I added more and now every time I travel around the Philippines, it's always on my list to acquire new plants. Now the main entrance with concrete pre-cast is like a green wall. I saw this in Paris in a flea market and got inspired by it. Now it feels so green that I love doing my yoga in this area early in the morning.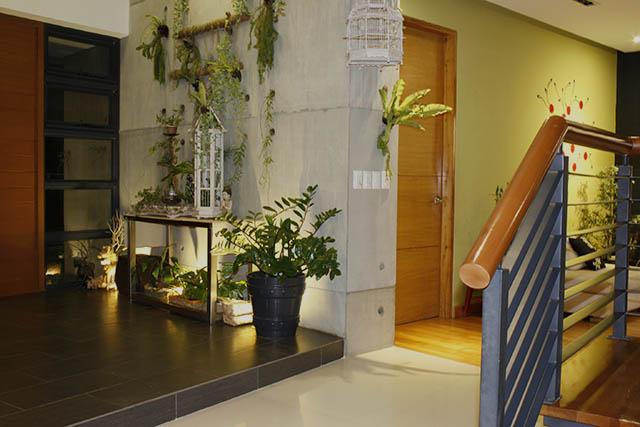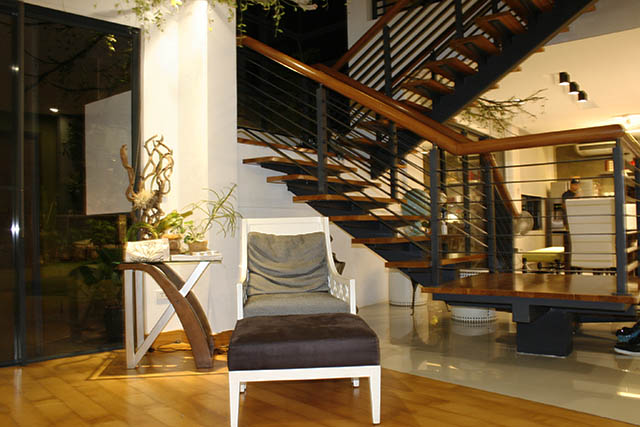 4. Where do you get your inspiration for restoring old pieces of   Furniture and accessories?
I'm always loved old things and the memories attached to them. I used to accumulate stuff in my bodega until I decided to restore and up cycle some and realized how much I love doing it. It's also no coincidence I think that Carlo and I are such vintage junkies. His family's restaurant chain Biggs is also very vintage inspired.
5. What is your favorite part in the ground floor?
I love my kitchen. It's where I'm able to express my creativity the most both in design and cooking
7. What was your inspiration or goals with regards to the architecture?
Inspiration always evolves. Now I love to incorporate Filipino heritage into design. I want to be able to showcase the Filipino craft, especially Bicol, into our aesthetic. That's my new design challenge and my project for the year.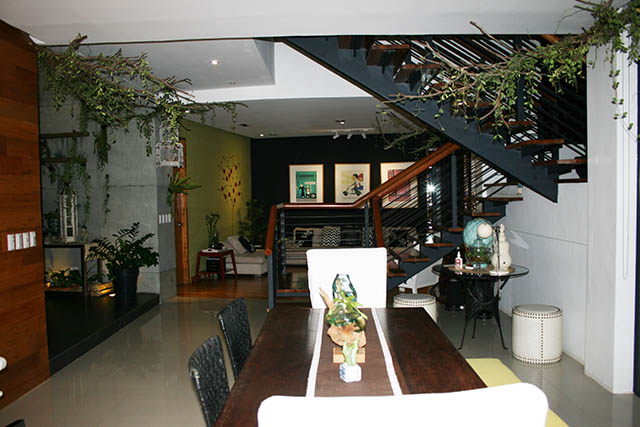 Thank you Carlo and Rico for allowing me to feature your home! We had a blast…