I'm glad I was able to stop by Urban Abode, an intriguing home store filled with vintage and hand- crafted decor.  Their well curated products awaken one's curiosity and creativity!  Urban Abode specializes in custom design furniture and is a showroom for their bespoke pieces.
Creative couple Kristine and Mike Magturo have expanded their custom- design furniture services as they pioneered this quaint retail space located in CW Home Depot Complex.  "Warm industrial meets rustic chic" is what they use to describe their shop.
Themed collections such as lakeside, riverside, and viking lines are just but some of the collections that Kristine designs and manufactures at their factory.  When asked what more we can find at this curious setting, they say
"Complementing Urban Abode's fresh, in-house designs is a curated selection of vintage found items such as shoe forms of 1940's era Americana in customized, mirrored shadowboxes, and antlers from Texas, Montana, and South Africa. Upcycled pieces – items given a new life function other than their original purpose  – capture the imagination, from wooden wheels transformed into rustic accents tables, to reclaimed wood re-purposed as distressed consoles, coffee tables, and even an aquarium stand in the stunning Viking Collection. A creative lifestyle hub, Urban Abode also believes in supporting local craftsmen and artists, stocking its shelves with beautiful products made by local hands. "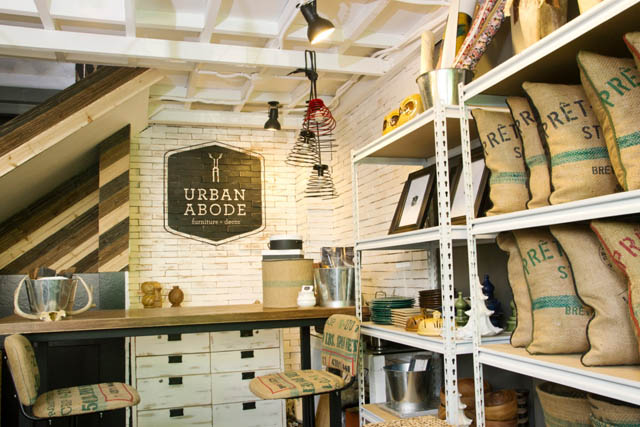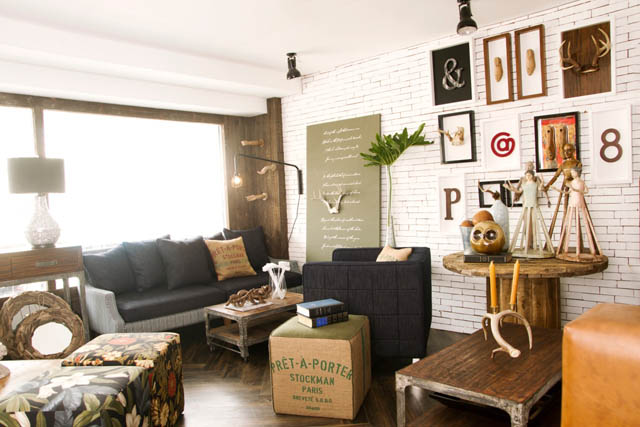 Upon entering their store, I could not help but feel like I was in a different country.  The coffee that they serve together with a lingering vanilla scent in the background completed my whole Urban Abode experience.
Urban Abode is located at the CW Home Depot Complex – Ortigas.  Open 7 days, 10am to 7pm. Landline: 586-0026; Mobile 0917-577-5683