If most of you have noticed my Instagram feed, I've been posting photos of a design project which I call #eyecandy.  I imagined a playful pastel palette and composed my presentation board around this concept but at the end I went for pastel with touches of black.  I think the contrast worked well and I was glad to find a lot of budget accessories from SM department store and Our Home.  This project took a year before materializing. I made the boards and started meeting with Robinsons Land in 2013 and didn't get this first project until one year later.  God really has His own perfect timing.  I kind of lost momentum and was no where ready to start once I saw the email telling me to begin the model unit but everything worked out fine.
I had to prepare concept boards which was initially screened by the architect of Robinsons Land that got in touch with me. Then I had to present the same boards to the big boss of Robinsons too.  A couple of site visits and furniture design sketches later, the model unit was ready to be styled.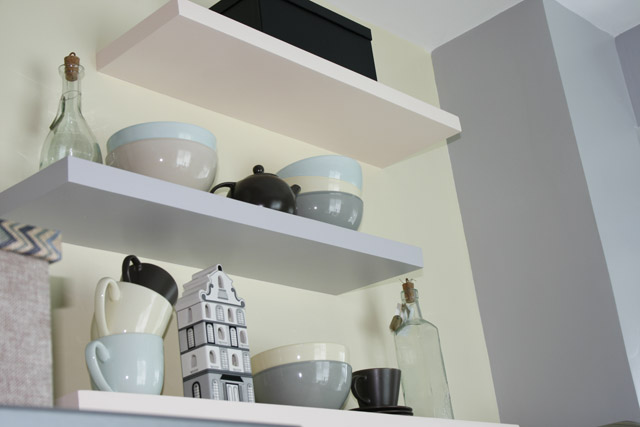 Here is a photo of what the unit looked like before.  Walls were really uneven and a lot of things had to be repaired.
I wish there were more things I could do but when you are limited with a budget, it all comes down to just picking quality decor and accessories if you can't do much construction and expensive changes.  I hope you like project #eyecandy.