I've never worked with leather sofas before, it just seemed to masculine, and I honestly don't know how to style it.  I had to face this problem in my own apartment because my husband really wanted one.  I scored this great sofa bed from a second-hand online store and our guests say it is a super comfortable piece.  It was in our guest room for the longest time until we decided to put it in our apartment living room.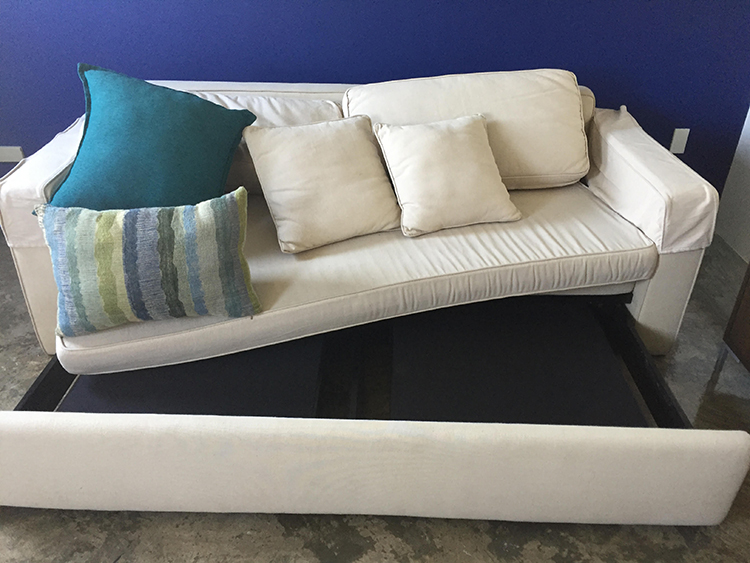 My husband always wanted a leather couch, and since that sofa bed was a functional piece, he agreed to have it re-upholstered.  I found nice leather fabric from HomeFabrics Manila located in Greenhills, Philippines and I was pretty pleased with the results.  It worked well with my coffee table but then, I was at a lost!  I struggled to find accessories to go with it.  I also had to work with my old side tables so this made things difficult.
I researched, desperately searching for clues and inspiration on how to style a leather sofa.  I went on Pinterest (follow my account for curated inspiration) and found a couple of living rooms that inspired me.  I also had to strip my own living room from all the decor I had and start from almost bare, removing everything I felt did not go with my new couch.  The photo above shows a bare center table, I had to create a clean slate because my mind was cluttered and I was seriously lost!
Here are some photos I found and after staring at them over and over again, I finally was able to determine what made things work.
Black and white work well with brown leather.  This photo from West Elm is a perfect showcase of how easy it is to work with black and white.  The rug and throw pillows combined with wood make a cozy living room.
Leather sofas are masculine and cold so combining them with wood makes things warmer.  I love how designer Kelly Mc Guill composed this space.  The proportions are perfect and the material combination is well- balanced.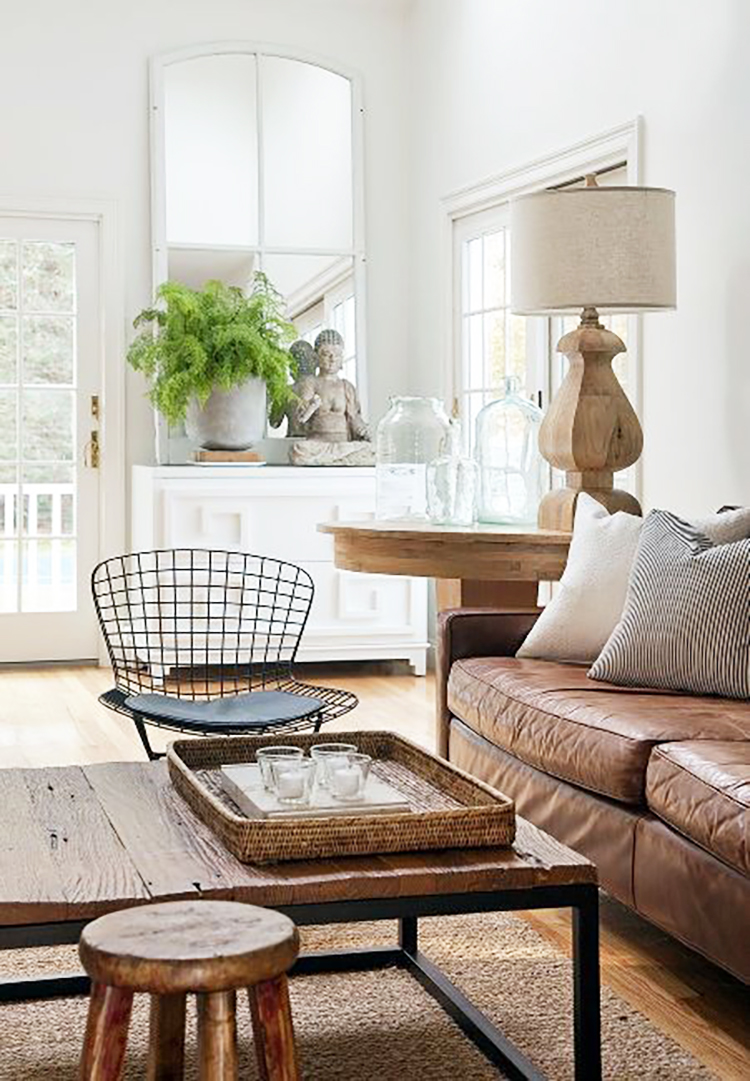 Add a variety of textured cushions in thicker material as opposed to cushions made of shiny fabric like silk. Geometric, tribal or plain patterns work best.  This photo from Apartment Therapy showing an H&M Home vignette displays a lot of cushions in different fabric, but notice how their patterns are similar and the texture quite heavy.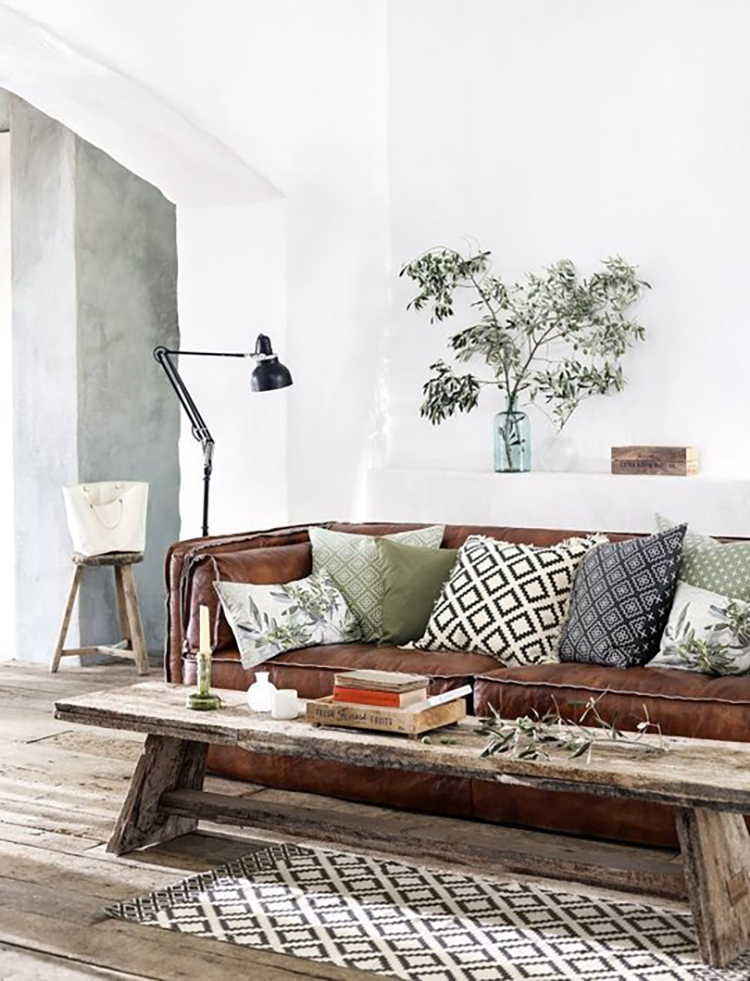 Balance color, texture and material when working with leather sofas. This photo from House Tweaking, one of my all time favorite blogs shows perfect balance.  She brightened up the space with white walls, neutral light-colored curtains, and a fusion of different furniture styles.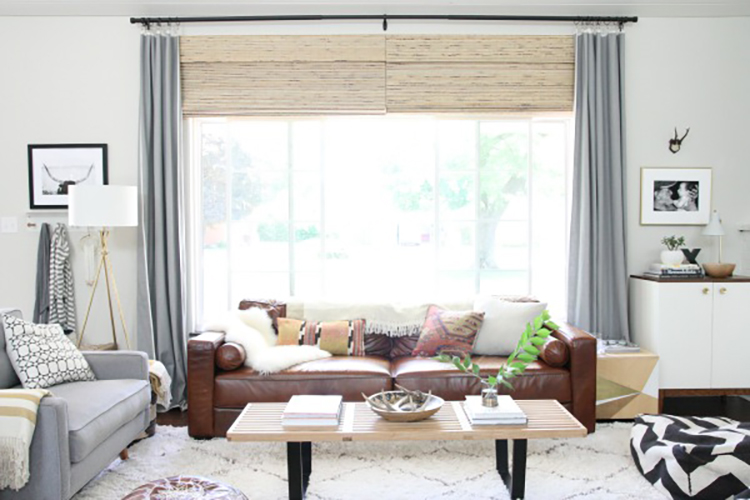 So after all the research I think I can finally try to work on completing my living room.  I have a few stores I plan to visit, hoping I find the right throw pillow covers so please stay tuned.  Will be posting the outcome on another blog post.  Do you like leather sofas?  Would you want one in your home?