Product and Brand Styling Packages:
We make your products come to life and look attractive for social media, website or your other marketing tools. Tell a story with your photos, create a brand look, and establish recall with styled photos.
Php 30,000 for 6 hr styling and shooting day. Includes shopping and purchasing of props for styling.
*Budget for props not included.
*Photographer fees not included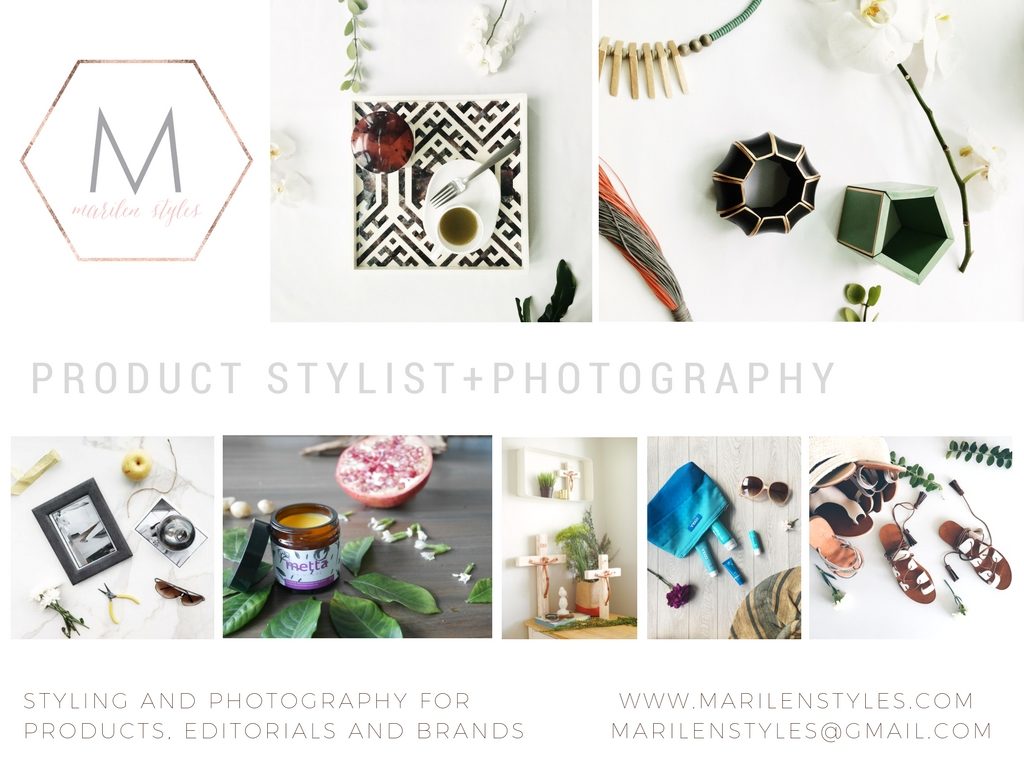 Click here to see my portfolio
Email me at marilenstyles@gmail.com for inquiries