Hello friends! I hope you all enjoyed reading part one of my favorite beauty and skin care secrets because today I share the rest of my products with you. I've used a couple of different products but usually always come back to these chosen ones. Paraben free products differ in consistency from those with chemicals and I see the most difference in hair products. Shampoo for instance may turn your hair into what feels like coconut husk but don't worry it is only temporary and soon becomes soft and silky again once conditioner is applied. I don't really mind how my hair temporarily feels because I know I am not using any toxic chemicals that can get absorbed into my blood stream. So as promised, here are the products I use:
Hair Care I love the shampoo and conditioner of Human Heart Nature and I have to say that this brand is among two of the paraben free hair care products that still leaves my hair soft and silky like normal shampoo does. I also buy Nature's Gate Shampoo and I like it for its price point and clean ingredients. This brand has many scent combinations to choose from depending on what you fancy for your hair. I wish I could tell you what variant to buy but it really is about trial and error and checking which one will work for your hair. I color my hair once a month to hide the silver and I use Herbatint when I don't go to my hair dresser.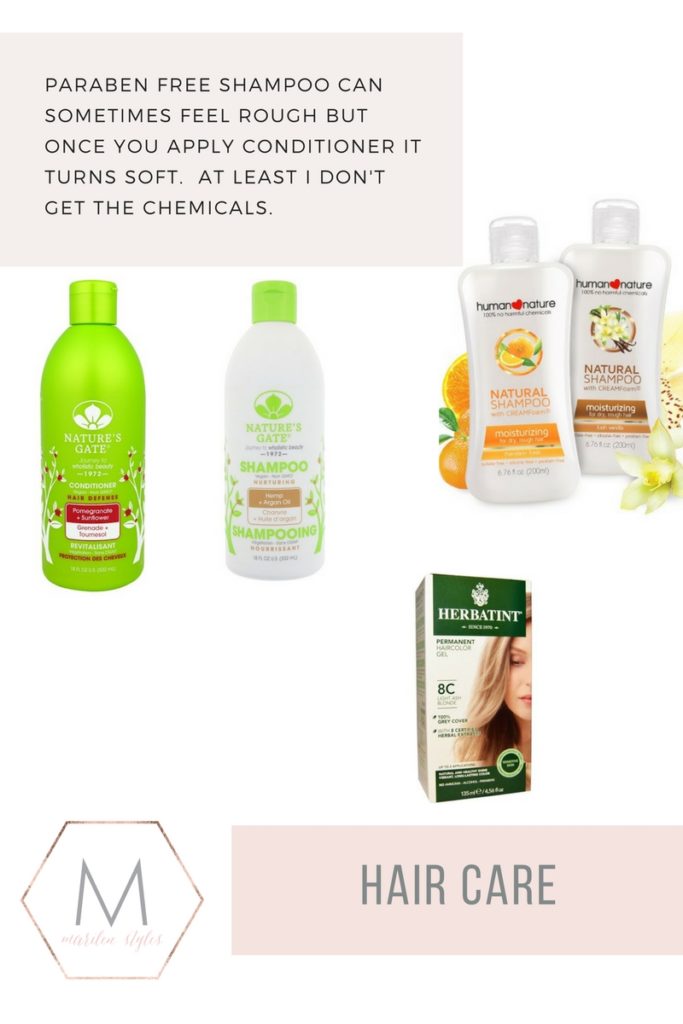 Body Soap and Lotion
I love lathering shower gel onto my body with my bath sponge specially when it smells yummy! I use EO Products Everyone Soap because I love the combination of plants used and the bottle is huge and so worth every penny! It is made with pure natural and organic plant extracts to soothe and cleanse your skin. My kids use the children's soap of EO Products Everyone Soap for Every Kid.
We all love EO Products Everyone Lotion in Coconut and lemon. It is very light in consistency and smells so yummy like a lemon meringue pie! It does a great job moisturizing and will last several months. I purchase these from iherb which does deliver to many different countries including the Philippines. I also used Human Heart Nature Cleansing Soap bars which is another superior product.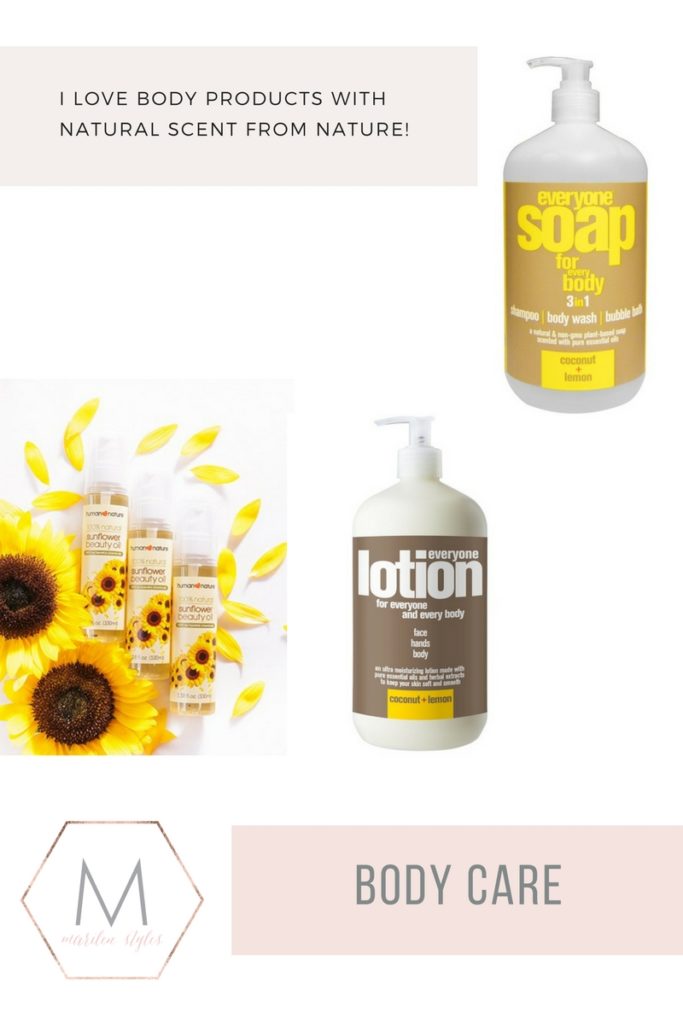 Beat the summer sweat with this reliable deodorant from Zenutrients. It has tea tree oil which gives it a cool refreshing sensation and keeps odor and bacteria away. My top favorite paraben free, chemical free deodorant is from The Green Beaver Company. They have many different scents but I have only tried the tea tree. It stood the test and I stayed fresh for more than 12 hours! I'm going to stock on this product for sure! One stick will last you months possibly four months of everyday use.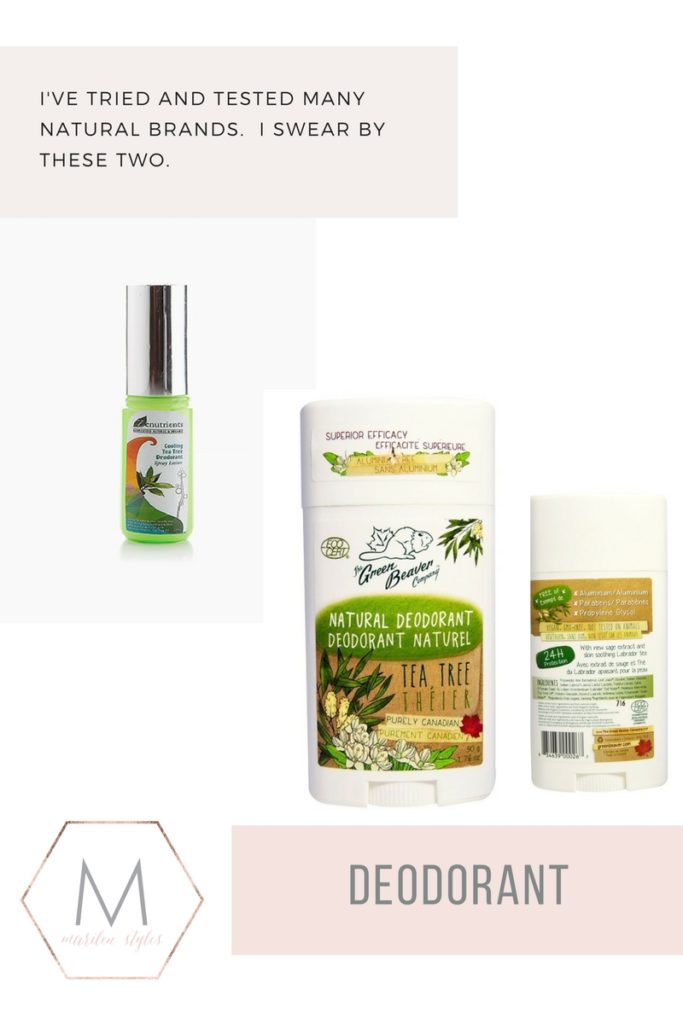 When it comes to nail polish, I love Girl Stuff and Solique, not because I endorsed it at one point but because it is superior in quality. It is a brand owned by a Filipina and is made in France with the best ingredients. Please check out my line of nail polish– two colors that are truly me! Rose Quartz and Serentiy!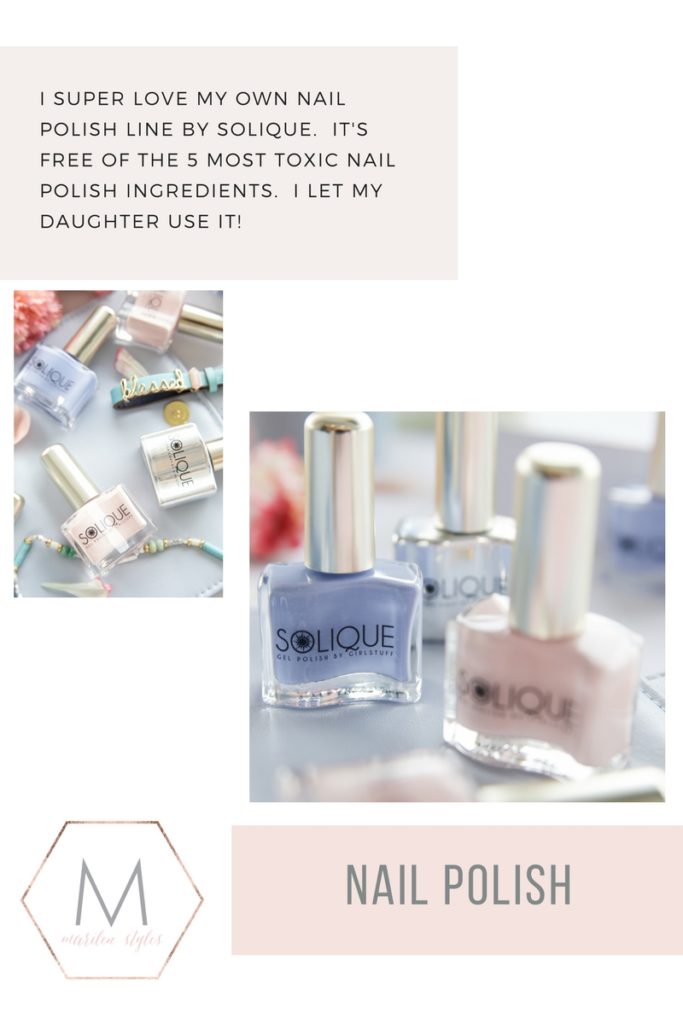 I love lipstick and I've used all sorts of brands but my current favorites include a brand made in Korea called Bdellium Tools in the color Kylie. It is a lightweight creamy formula that is nourishing & long-lasting. This lipstick is infused with Shea Butter & Macadamia Oil for ultimate hydration. Of course it is paraben and perfume free.
I also love this super light everyday lip gloss that is 98% organic. It is called B Glossy lipgloss by Sally B's Skin Yummies. It has a light peppermint flavor but all ingredients are organic and natural, certified by the EWG! This store ships world-wide so yeyyy!!! I've also tried their Antioxidant Skin Boost which is a powder infused with concentrated vitamin C that you mix with your regular moisturizer. It had an amazing effect on my face and left my skin noticeably more healthy!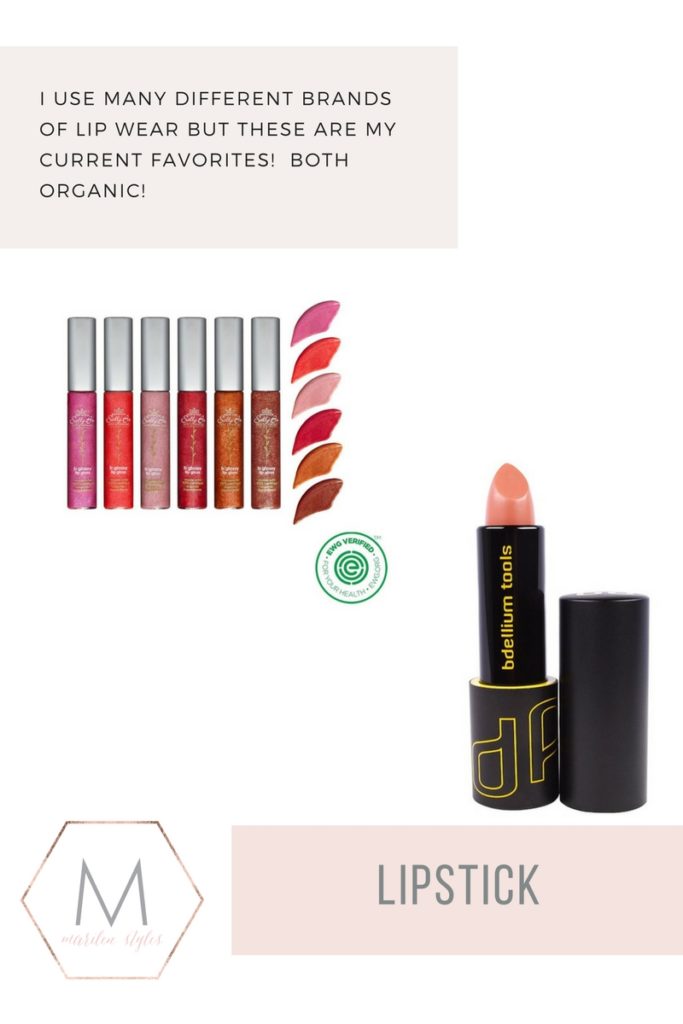 Mascara
Last but not the least on my list is the mascara I use. My absolute favorite is Avril mascara because it really added volume to my lashes as well as length and it did not smear at all. I can wash it off easily with soap and water and that is something I love because I really don't like using makeup remover. I couldn't get over the fact that this was certified organic because it worked so well! I am looking into bringing this product line to Manila so stay tuned!
For everyday mascara I also like Physician's Formula Organic Wear Mascara in Black. While this was not as impressive as Avril, it is Organic Wear 100% Natural Origin Mascara and it does its job! Here is what it boast of, and that to me is more important than long sultry intense lashes.
100% Natural Origin
5X Lash Boosting
Lengthens
Volumizes
Defines
100% Recyclable Eco-Brush
EcoCert
EcoBlend – Featuring OrganiSoy & Eco-Olive
1st Ever – EcoCert Certified Organic Line of Makeup in the US
100% Free of Harsh Chemicals
100% Free of Synthetic Preservatives
100% Free of Parabens
100% Free of GMO's (Genetically Modified Organisms)
100% Free of Synthetic Colors
100% Free of Synthetic Fragrances
100% Cruelty Free
Ophthalmologist Approved
Hypoallergenic
Fragrance Free
100% Free of
Harsh Chemicals
Synthetic Preservatives
Parabens
Clumping
Smudging
Flaking
Fibers
Dyes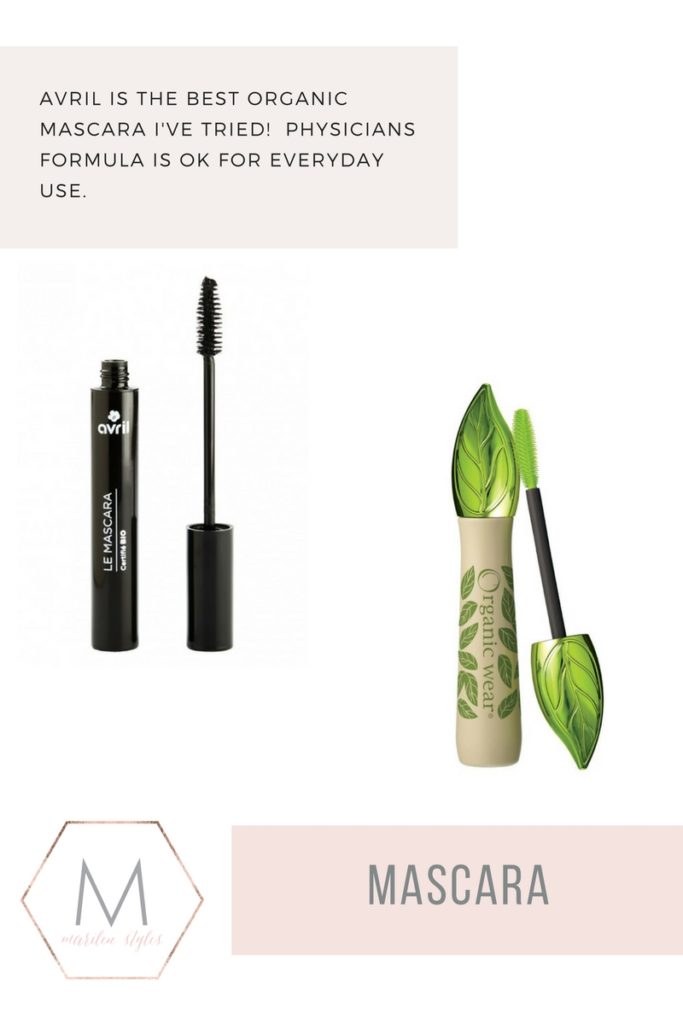 Hope you all enjoyed this blog post and if you want to see these products up close, stay tuned to my Instagram and I will announce the video review there soon!