I just finished styling a small but cozy town house project in the metropolis.  I've never done a traditional American themed space before but I am really pleased with the results.  This town house sits in a quiet village called Mahogany Place 3 in Taguig City.  The grey and All- American interior styling of this unit added a warm contrast to the white steel and glass structure.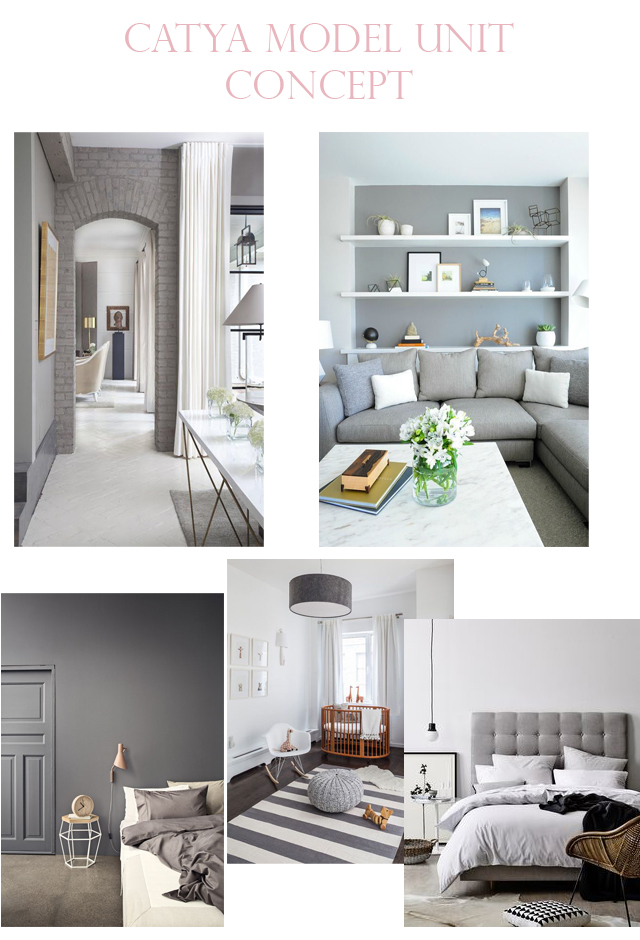 Because we were limited with time we had to buy the furniture off stores so we could not find grey ones to exactly match our concept.  We had to make do with what was available.  In the end this is what the model unit looked like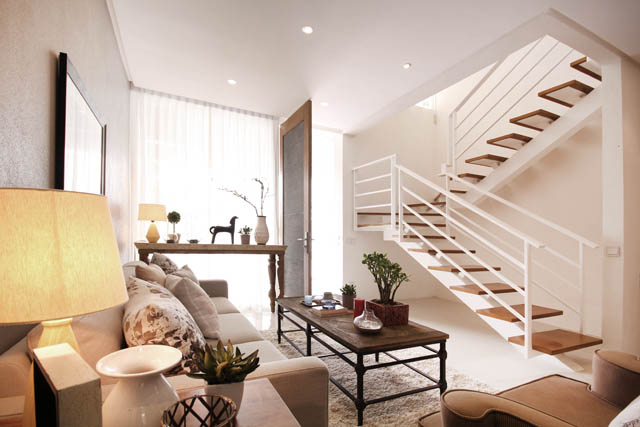 The furniture we found was more on the earth tones so it ended up being warm.  The second floor was a bit more bright.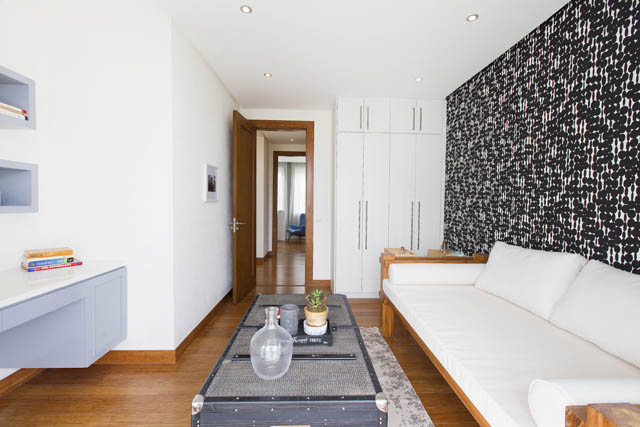 Since this was a small three bedroom town house I thought of creating a nursery to make it appeal to starting couples.  Here is a glimpse of the baby room.
I got most of the accessories from H&M home and the furniture from different stores like Pottery Barn and Perch.  For those of you looking to design small homes here are a few tip:
Your curtains should always start from the ceiling hidden inside a curtain cove as much as possible.  This will give an illusion of height as opposed to curtains hung right above the window.
If you want to have colored walls, paint some accent walls and not the entire room.  Keeping most walls white will make your space bigger.
Look for places where you can create storage. Unexpected nooks and spaces behind doors and by the structural posts make good storage.
Hope you like this project! Have a great week!