It was a hectic week and I looked forward to Friday because it meant rewarding myself with a relaxing time at Skinlux Aesthetic Center.  I really needed a facial, it's been ages since my last one and I was desperate for some kind of treatment.  The minimalist white interiors immediately caught my attention and encouraged a relaxed atmosphere.  White mosaic tiles, stark white walls and warm white lighting composed the interiors of this facial spa.
I chose Skinlux because of the great product line they carry from Belgium.  Nelly Devuyst manufactures high-end skin care products containing natural substances of vegetable origin.  Each product is carefully researched and formulated based on the latest discoveries in cosmetology.  I was intrigued by their quality products and its' organic qualities.  Indeed I found their line to be superior and loved the natural scent of each one applied on my skin.  It felt uncomplicated, clean and of natural quality.
Nelly DeVuyst® uses an extensive array of plant extracts and essential oils that are obtained from certified botanical species organically grown and carefully extracted to maintain the wealth and benefits nature provides.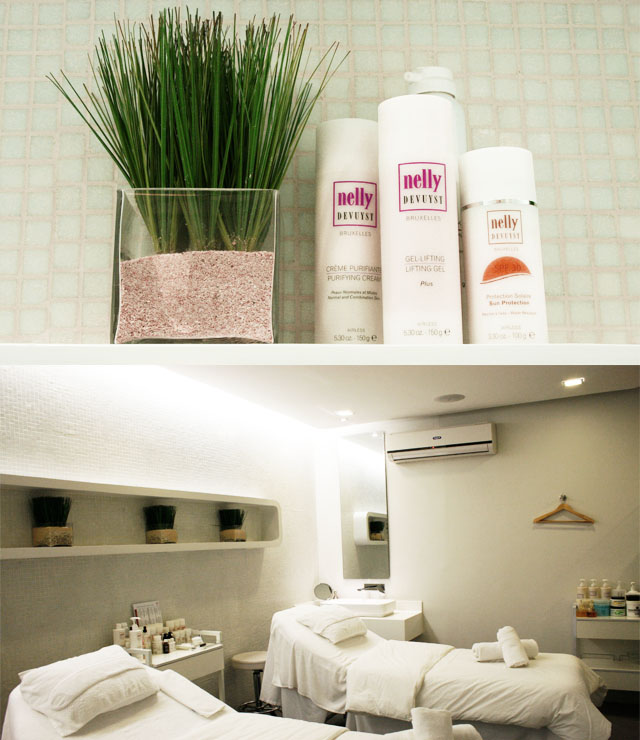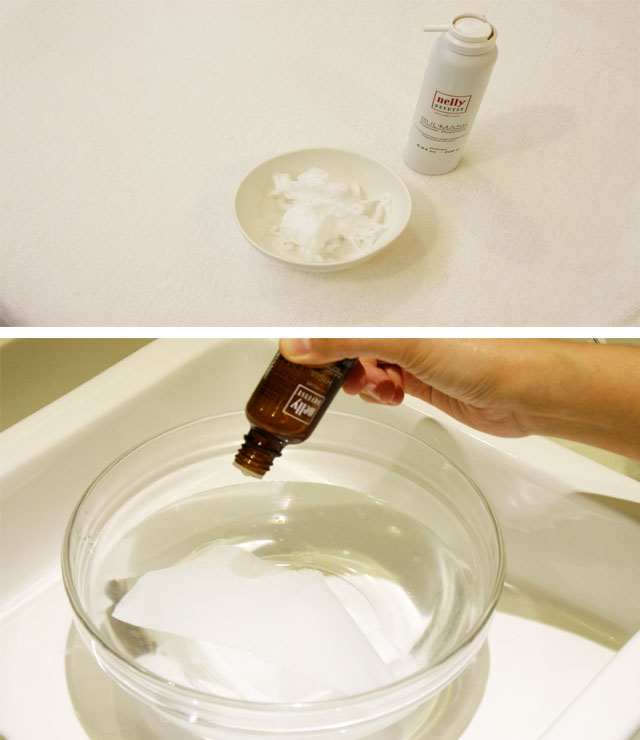 I was initially pampered with a hand, foot and head massage with an essential massage oil as my face was being cleansed of makeup after a long days' work.  Hydrocell cleansing milk was then used for the first stage of my cleansing.  The softnet foaming cleanser was a superb treat too, it was a deeper cleanse to prepare my skin for specialized treatment.  My first treatment was with the Keratolyse vegetal peel to promote cell renewal and refine texture of the skin.  They then applied their purifying extract which prompts all impurities, blackheads and other blemishes to surface.  This was surprisingly amazing as no pricking or manual intrusive extraction was required. My face was then further moisturized with a skin creme and then the oxygenating Bul' mask was applied to deliver a dose of oxygen to the epidermis.  Finally their water-based SPF sun block and some eye contour creme was used to finish my treatment.  I loved every creme and foam applied because their products felt truly superior and natural.  No strong scent, nothing that felt like chemical, and nothing burned or threatened my skin.  After the facial I got to experience Skinlux's  Revlite Laser which aims to improve the pigmentation I have on my face.  The dermatologist at the clinic was very thorough at explaining every procedure and their therapists were very gentle and each product was carefully explained to me as well.
I had an amazing time of relaxation and skin pampering at Skinlux and loved their Nelly Devuyst products!  I love their line and will be investing in more of their products simply because they come from nothing but the purest botanical and plant- based ingredients.
Skinlux is located in:
3rd level Promenade

Greenhills

, 
Tel. No. : (02) 650 31 09
Mobile No. : 0925 880 0601