We all have things we need but can't do without.  I call it "necessary clutter".   I mean, I do need small things like my lip balm, my nose spray, a handy ball pen, my vitamins..  I can go on.  These things when not kept out of sight look untidy and falls under the noun/ adjective clutter.  When I first moved into our home I was on a mission to hide everything that is unsightly and everything that is clutter.  I threw things I didn't need, kept things in drawers until I grew complacent.  Now my bedside table still has too many things on it.  It wouldn't make my #inspiredhomeliving feed on  my Instagram.  So I really am writing this blog post to inspire myself to make my bedroom look pretty again.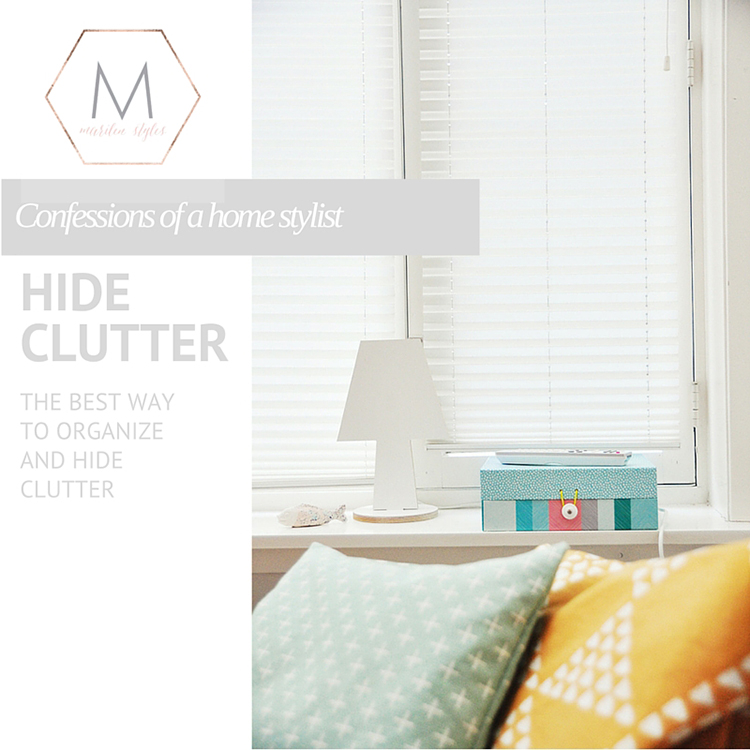 The best ways to hide clutter would be the following:
Use furniture with storage.  
I like using built- in furniture because they blend into your space.  I however had to learn to live out of my own comfort zone when I furnished our small Hong Kong flat.  Since it was a rental unit, I didn't have the liberty of designing and installing permanent furniture.  Loose furniture pieces may not be ideal when it comes to space saving but it does provide storage for one to hide clutter.  What is in my night table drawer?  makeup, essential oils, medicine, my sunnies, a flashlight, a ballpen, discount coupons, my anti- allergy pills, receipts and a whole lot more.  As long as they are hidden, then it's fine!
Decorative Boxes
I love decorative boxes, they look pretty too.  If you don't have drawers or furniture this is the next best thing.  Here are links to some of my favorites:
How decorative boxes would look on a shelf.
These Kate Spade storage boxes
The possibilities are endless when it comes to using decorative boxes.  I now prefer the ones with covers.  I've used those with no covers and they always end up looking so messy.  Tomorrow, I think I'm going to work on my bedside desk.  Posting before and after photos too, so stay tuned!