I am most picky about the bathroom. It has to be the best place in the house or vacation place. When we found the place we were going to live in at the Philippines, I immediately began conceptualizing our bathroom renovation. There was no debating that I was going to change the bathroom and make it look comfortable, and stylish.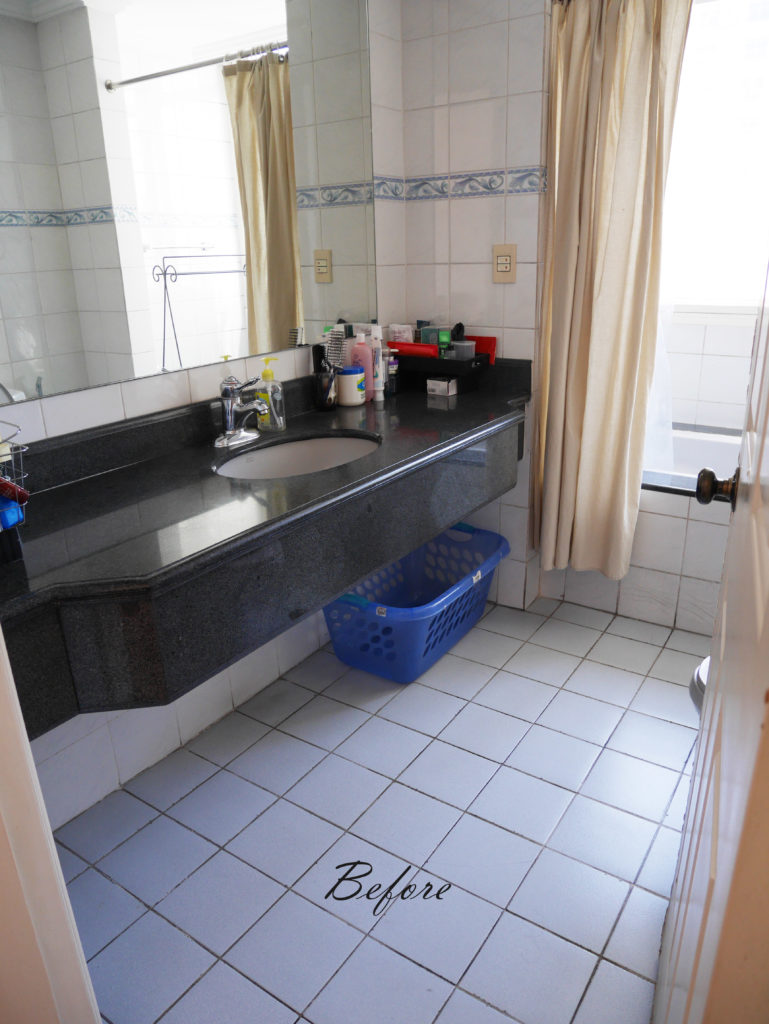 I quickly took the opportunity to visit the CONEX (United Architects Philippines Construction Expo) last April 12 because I knew the best tile and bathroom fixtures would be showcased there. I fell in love with these printed tiles from Eurotiles Philippines.
My bathroom is now super stylish thankfully I was able to reserve those printed tiles that I fell in love with at Conex! I chose glazed white tiles to complement it and a nice matte grey tile for the floor.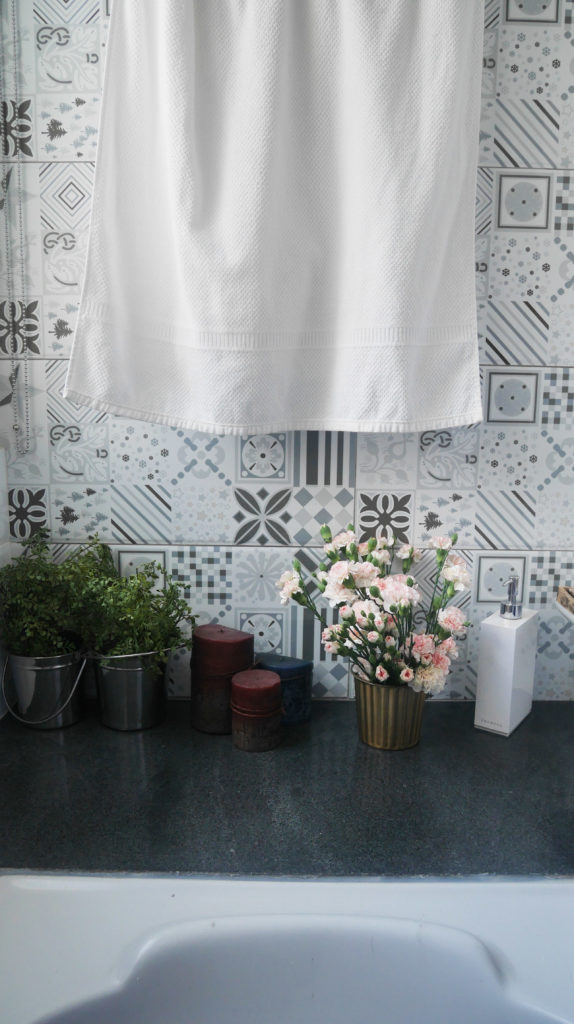 I was happy to learn that Eurotiles not only had gorgeous tiles, but that they just launched a new line of bathroom fixtures called Caesar which was very stylish and functional. The toilet and sink I chose was very modern and made from the highest quality of materials. Caesar is a brand newly launched by Eurotiles and made in Vietnam.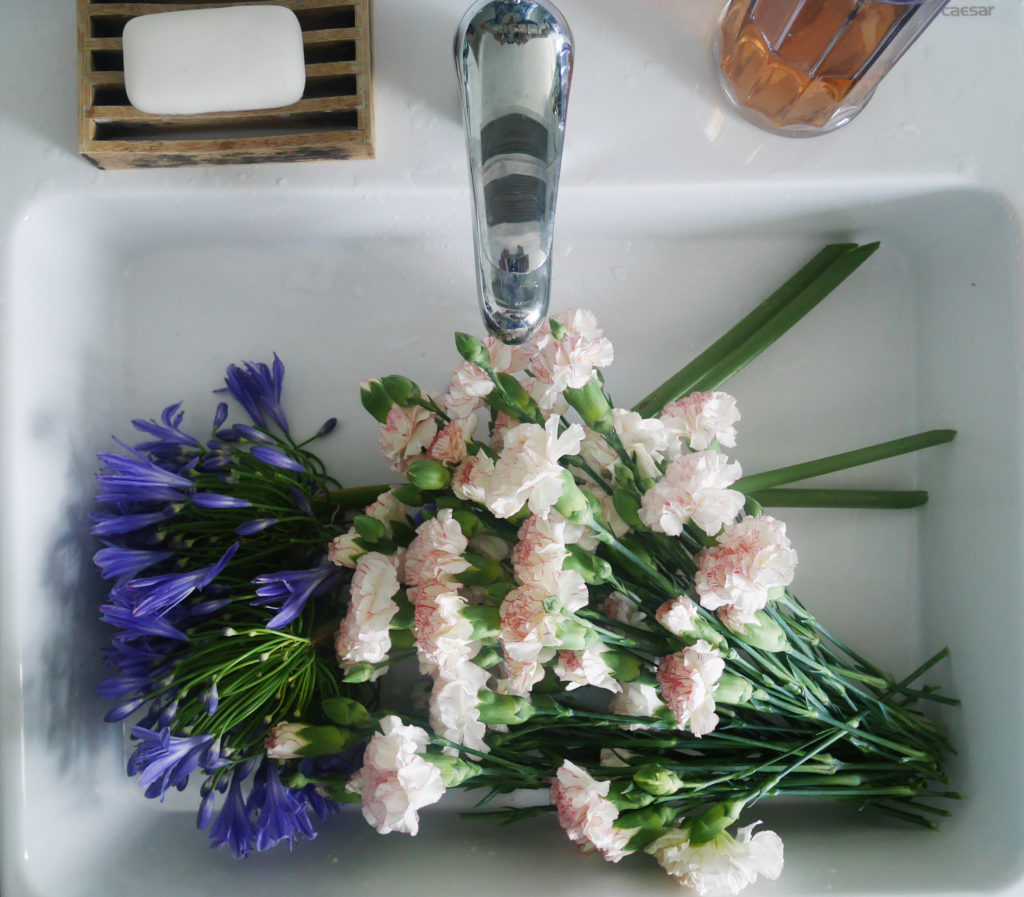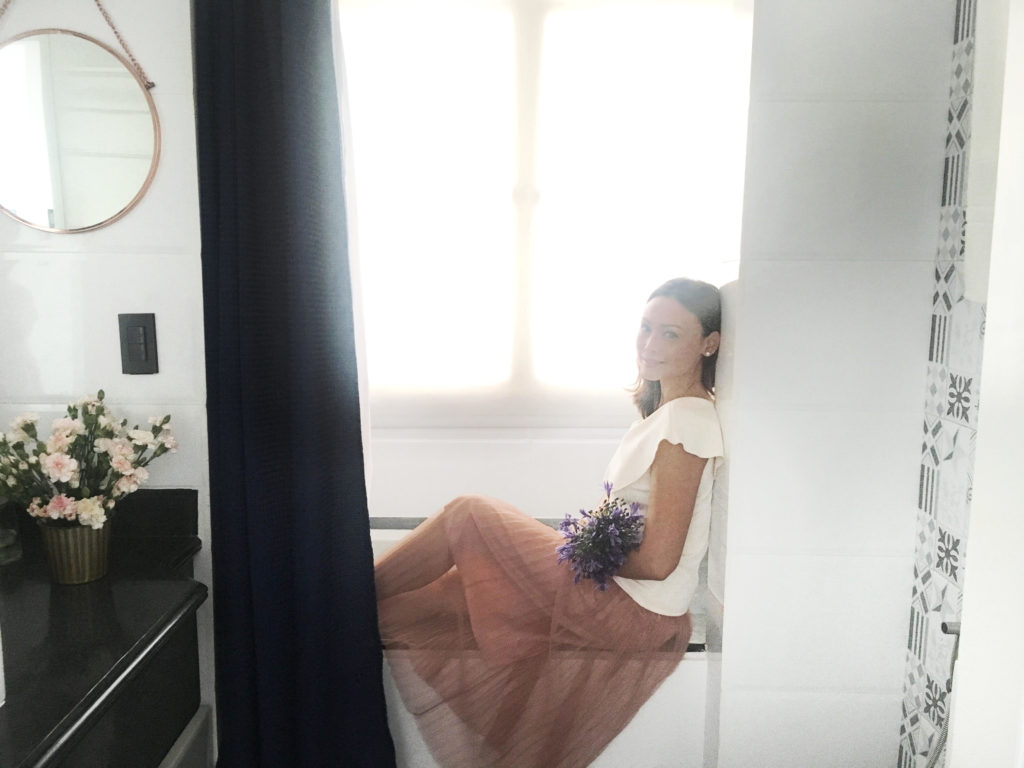 Some tips on bathroom styling:
There are tons of bathroom inspirations on the web! My favorite is Pinterest. Here is my beautiful bathrooms board.
Freshen the look of any old bathroom by doing a deep tile clean and re-grouting the tiles with new grout.
Colored water closets and colored ceramic sinks are out! White! always go with white for water closets!
I always like too hide my toiletries or transfer them into pretty bottles. You can buy bottles from Muji or simply re- use any plain transparent or white bottle.
Hide more bathrooms essentials and toiletries in drawers and baskets.
Style your bathroom with plants and flowers.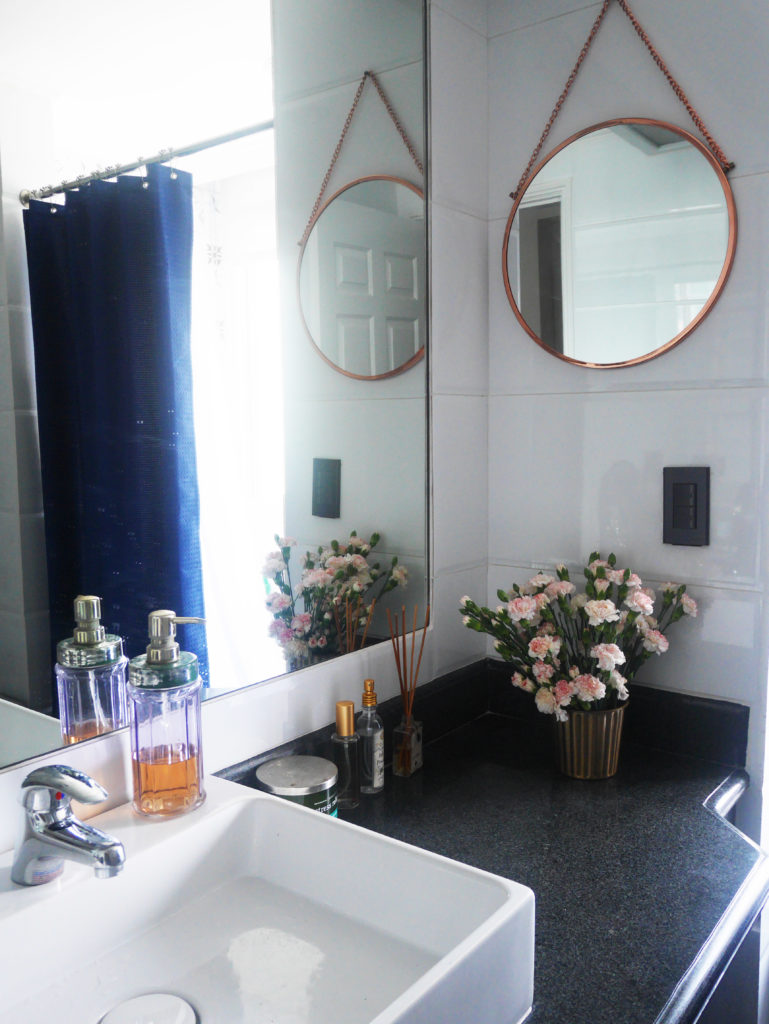 Hope you like my bathroom renovation! Eurotiles showrooms are located at: https://www.eurotiles.ph/ncr
Inspired? Pin This!!