I've been thinking about stylish summer office outfits because I've been meeting a lot of clients and I recently started a part-time office job! Yes, I am thrilled to be sitting in an office job after so many years, working with a gorgeous brand and sitting among gorgeous women. Will tell you more about that next time because I wanted to talk about summer office clothes. In my country where humidity is a constant, light airy but statement pieces come to mind. Here are a few of my favorite looks and if you follow me on my Instagram, you might just catch me sporting something similar.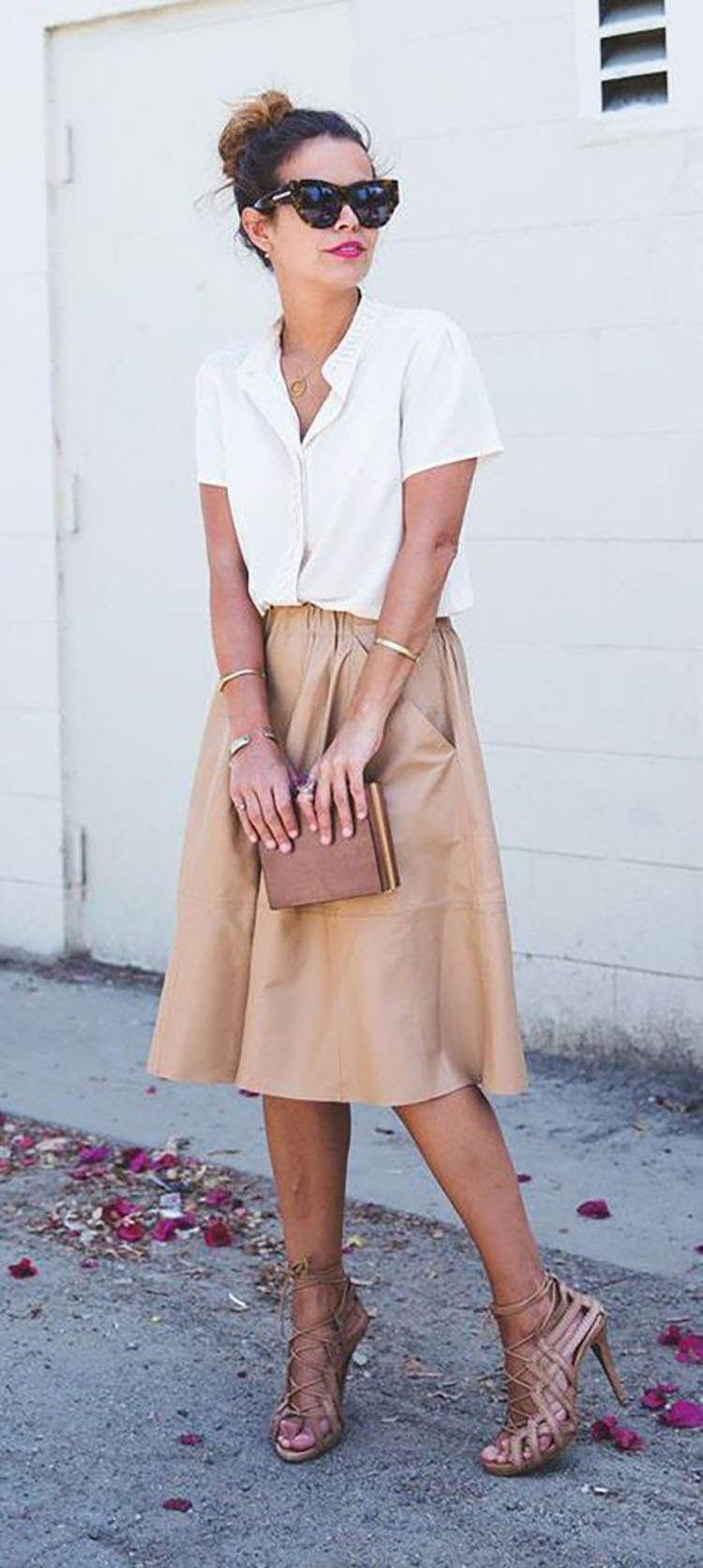 A short- sleeved button down white blouse with a neutral knee-length skirt. Source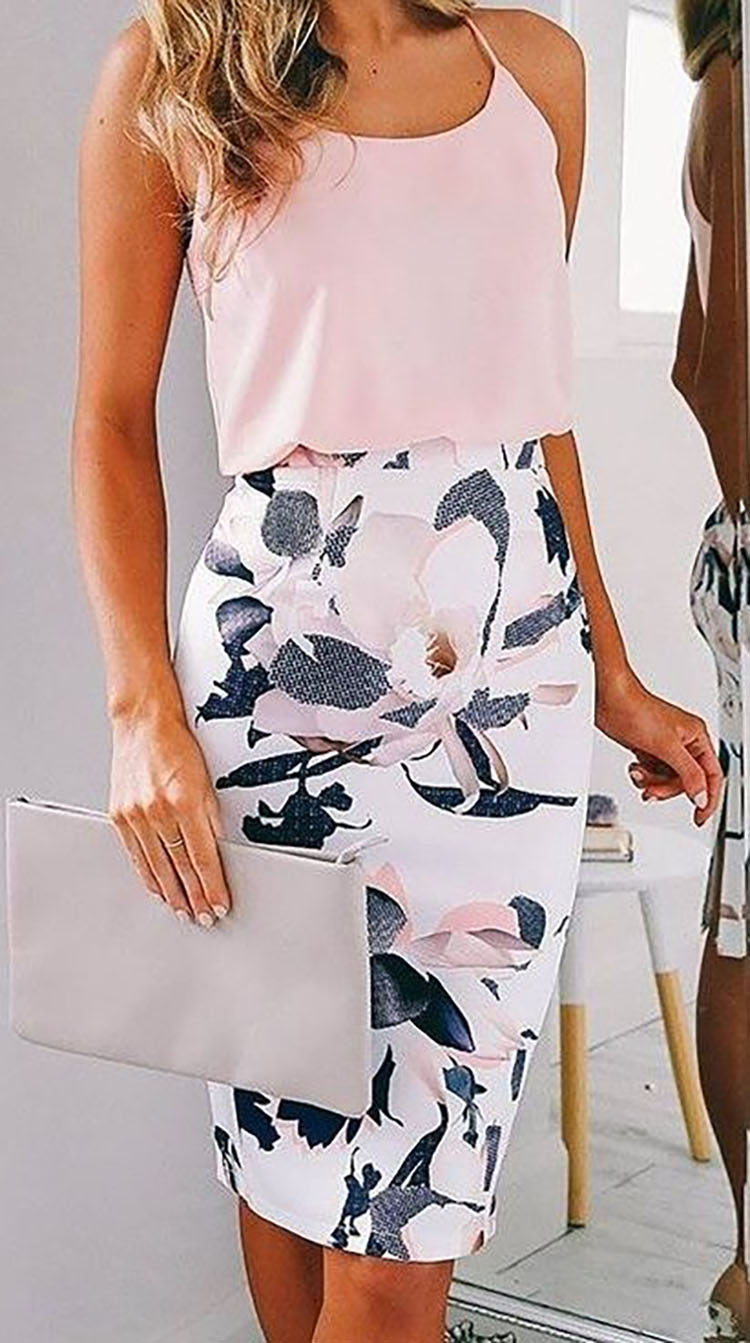 A pastel floral skirt with a blush pink top. (my favorite color) Source
I've always been attracted to classic fashion, a little bit of Audrey Hepburn and Grace Kelly combined with Olivia Palermo and Victoria Beckham. These icons combined with my love for blush pink and the need to beat the humidity is what inspired me to curate these looks.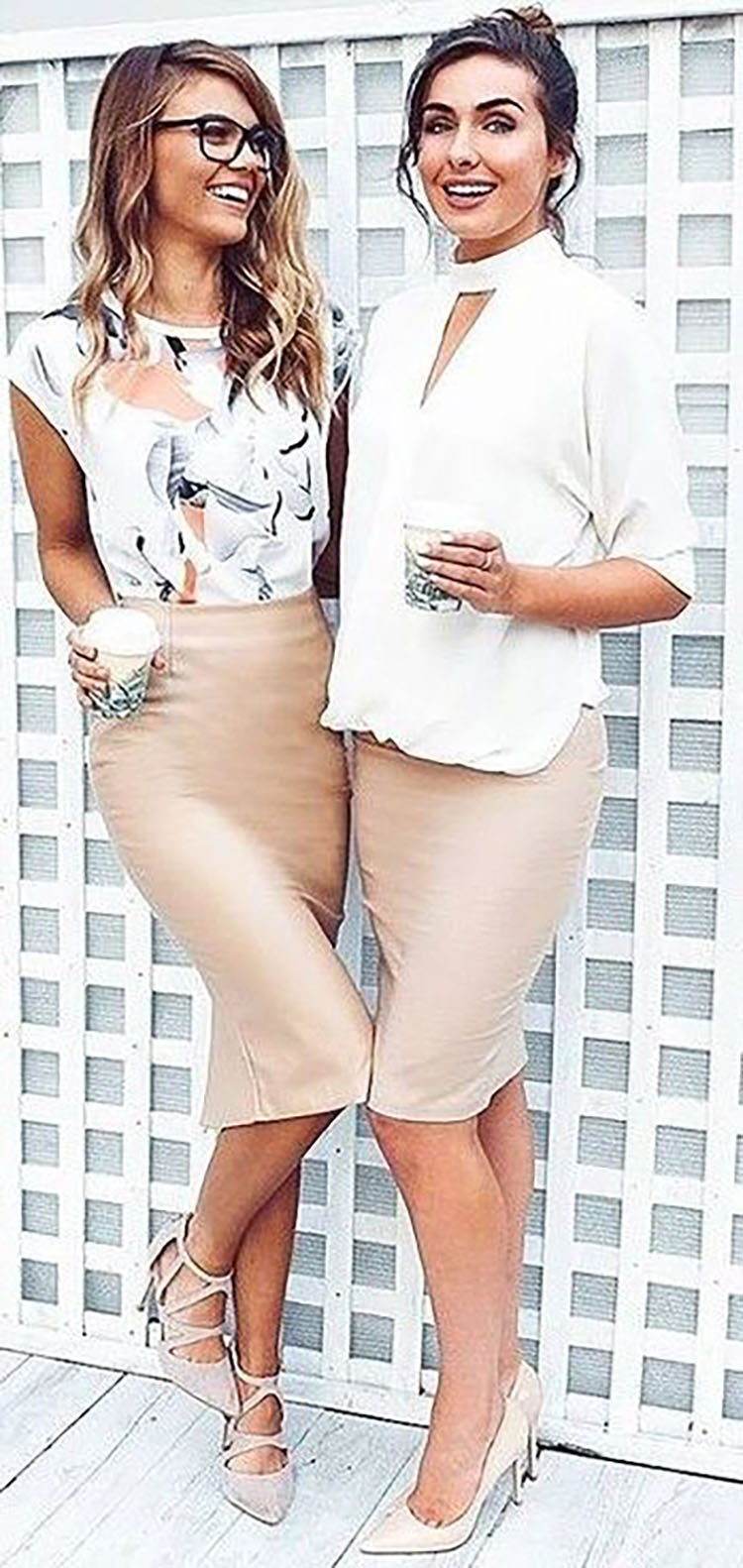 Neautral a line skirts and light pastel tops. Source
What are your office wardrobe staples this summer?