Multi-functional sofas, otherwise known as sofa beds in sleek modern designs pave the way for an ever-changing none static living room. Innovation Living, a Danish furniture company founded in 1971 is an expert when it comes to creating sofa beds. They earned the title "sofabed specialist" designing unique sofas that are multi-functional turning your living room into something to suite your lifestyle. What is so amazing about this brand is their stylish designs and superior quality. I had the chance to view these sofas myself and I actually tried converting them from one setting to another. The genius design was proven when I was able to convert the sofa from one form to another with just one hand!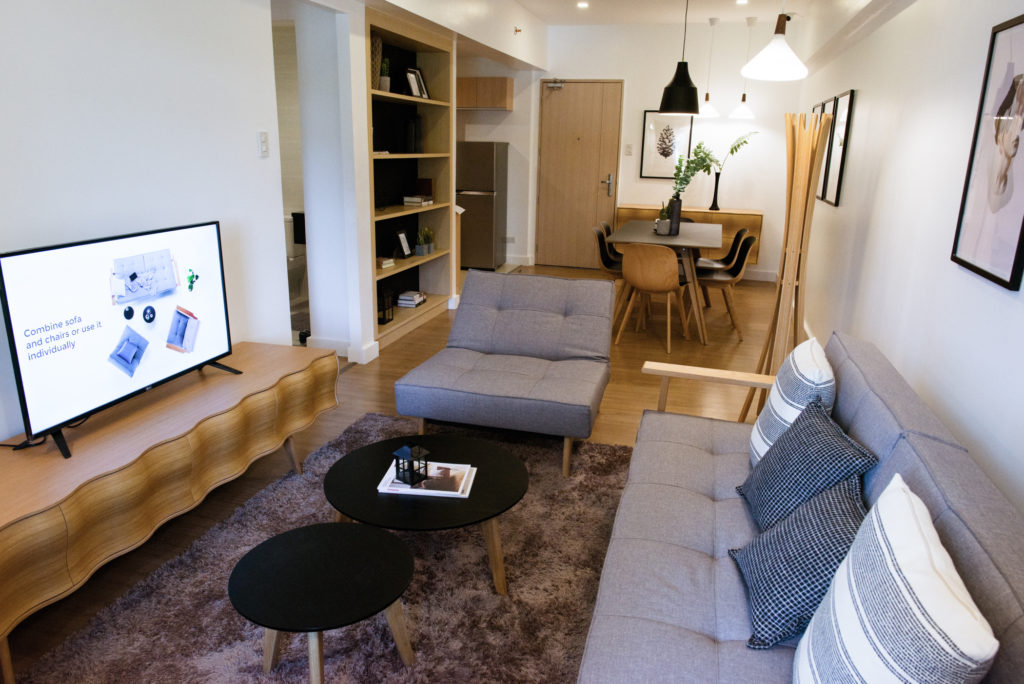 This type of simple, logical and durable sofa design is perfect for small space living just like the newest residential project of Alveo Land, Portico. Nestled in the bustling city of Ortigas, Portico is literally a breathe of fresh air as it has a huge amount of beautiful greenery in the middle of their residential towers. The model unit was designed by Per Weiss, Danish Creative director of Innovation Living.
"This model unit showcases Innovation Living sofas created with form and function. It is simple, logical and durable evoking hygge. " — Per Weiss
Have you heard of hygge? It is a Danish word pronounced "hue-guh" and it is used when acknowledging a feeling or moment, when one is in a state of enjoying life's simple pleasures. It is simply a conscious appreciation of life, slow living, and enjoying the present. One cannot design hygge because it is a feeling, however when it comes to design, one can create a space to achieve hygge. Pretty hip word huh?! I do assure you that when you see these amazing sofa beds and feel how comfortable and easy to handle each piece is, you will then understand the true meaning of this Dutch word.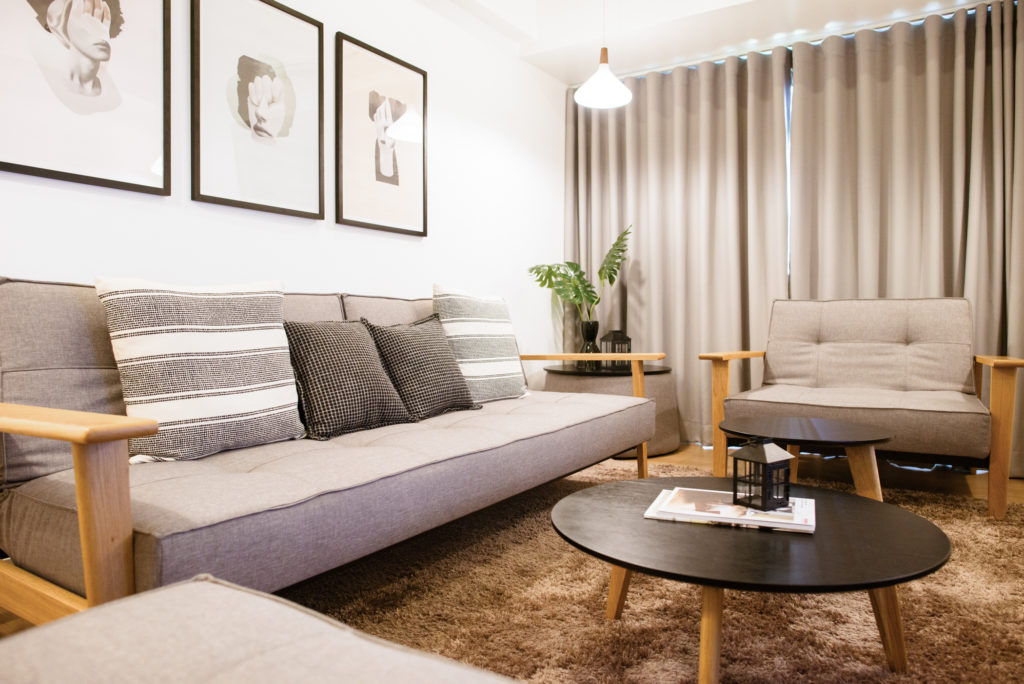 To see the videos of how these sofa beds work, go to my Instagram profile and stories.
Visit the Innovation Living Website and go see their sofas and other superior furniture at their branches near you.
Suite 223, LRI Design Plaza 210 Nicanor Garcia St., Bel-Air II Makati City
4/F Shangri-La Plaza Mall, Main Wing, EDSA Corner Shaw Blvd. Mandaluyong City
Phone
(632) 534-7452; (0917) 811-9394
4/F SM Megamall Building A, Mandaluyong City
Phone
(632) 706-3050 ; (0917) 563-8984
Inspired? Pin This!