I have my hands full and wear multiple hats as a blogger, interior stylist, wife, mom and sometimes a model.  People have asked how I do it all.  Honestly, I don't!  I wish I had more time, I dream of being more organized.  One thing that has helped me is to know my priorities and use that as a guide.  First and foremost I am a wife.  I've learned to drop things when needed and shuffle my schedule as my husband needs me.  Next I am a mother to two beautiful kids.  I am a homeschooling mom too!  They are my priority and this is why I chose to keep my Interior Styling business at a certain scale.  This is why I don't hold business in a big office.  I work virtually with my 3 employees, and I work from home or at coffee shops.  It's a not so ideal but beautiful flexible system and I consider it a blessing.
On days when I feel like I really need to get a lot of things done, I work at a coffee shop away from my kids.  They always want to be around me and though I've managed to train myself to work even when they are around, there are days when I need to be uninterrupted.  I discovered a pretty lifestyle store called Restock.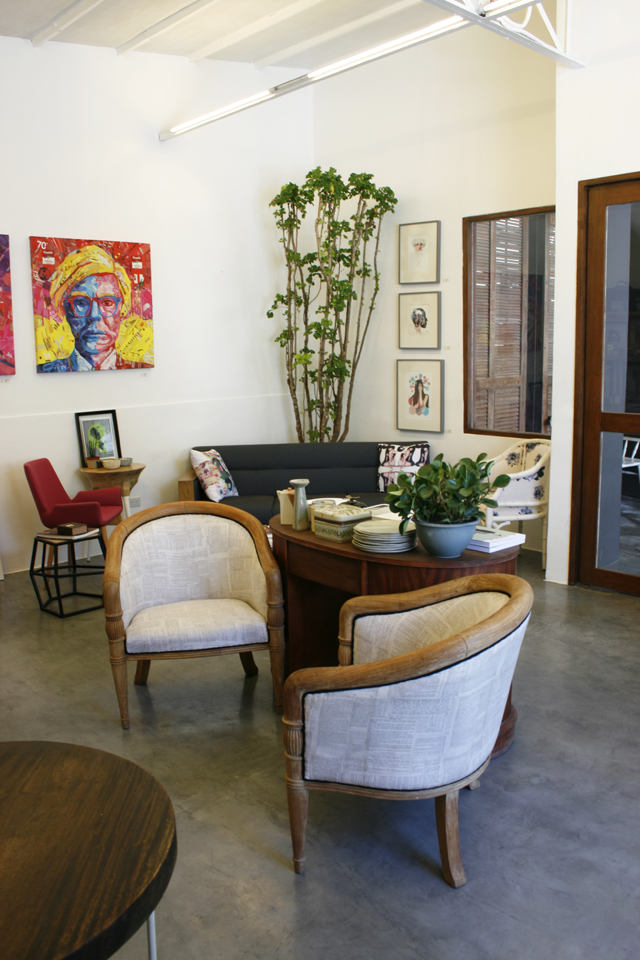 This 50 square meter space holds well curated pieces of furniture perfectly mis matched but so perfect!  Their warm industrial style is seen throughout floors and walls kept to a bare minimum providing a canvass for their artwork and furniture.  They house different artist's work, paperie, leather goods, decor and pour- over specialty coffee.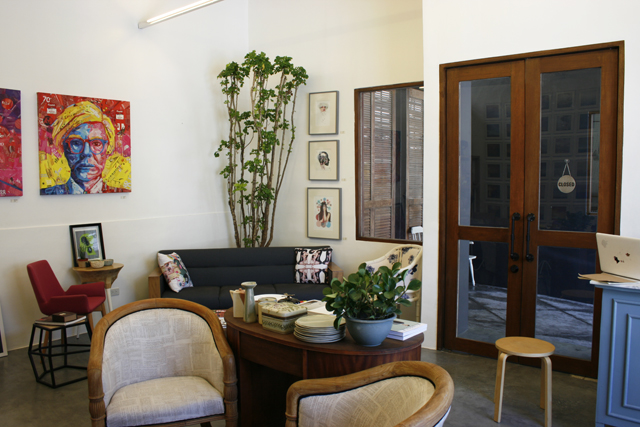 Owned by Jackie who came from a construction and design background knew what she wanted.  "Everything just came organically", she recounts.  I must say I share her style.  I like to keep walls neutral and add color through well curated pieces.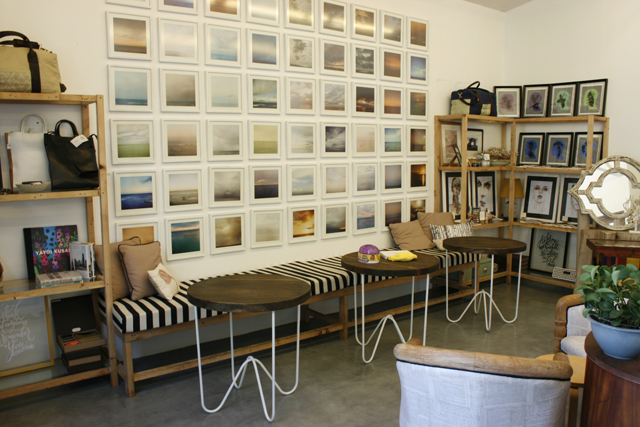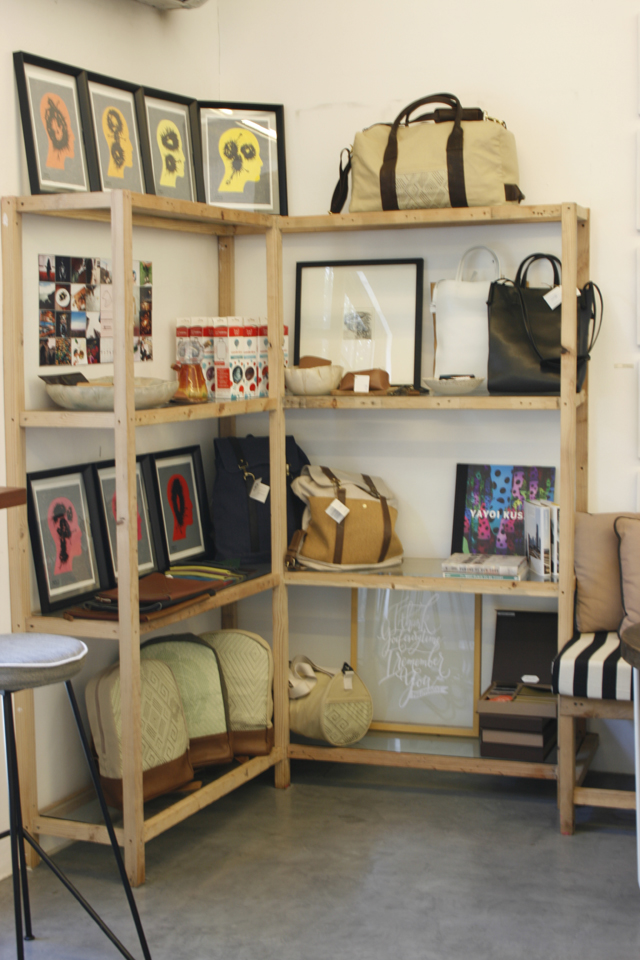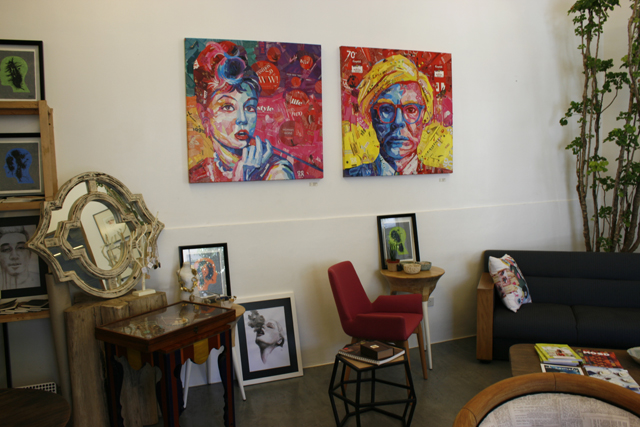 I was thrilled to see they sold calligraphy tools and paper.  Loved their art work too.
Restock is located at 7635 Guijo Street, Makati Philippines.
They are open everyday except Sundays from 12:00nn- 10:00pm