My favorite time of the year is here and I can't wait to gather around the dining table.  With the holiday cheer building up and the cool crisp winter breeze upon us, I have been thinking of how I will style my own Christmas dinner.  There are so many ideas on the web but this year I plan to let my creativity run lose, perhaps to the tune of some Christmas carols to get me in the mood and see where that takes me.  Holly leaves, fir, ivy, pine cones, candles and more.. there are so many choices to adorn your dining table.  For those of you who aren't as creative, or for some who may be in the midst of the Christmas rush, I'm sure you've barely got time to think about your table setup so I thought I'd give you some ideas broken down into simple steps.  
Start with the center piece which is the biggest part of your dining table setup.
There are so many options to chose from when selecting a centerpiece theme for your table setup.  Are you going for a nature inspired holiday theme with Christmas leaves, pine cones and more? Or will you be unconventional and chose a more modern theme with more color? No matter what you decide on, here are some guidelines to make your centerpiece more interesting.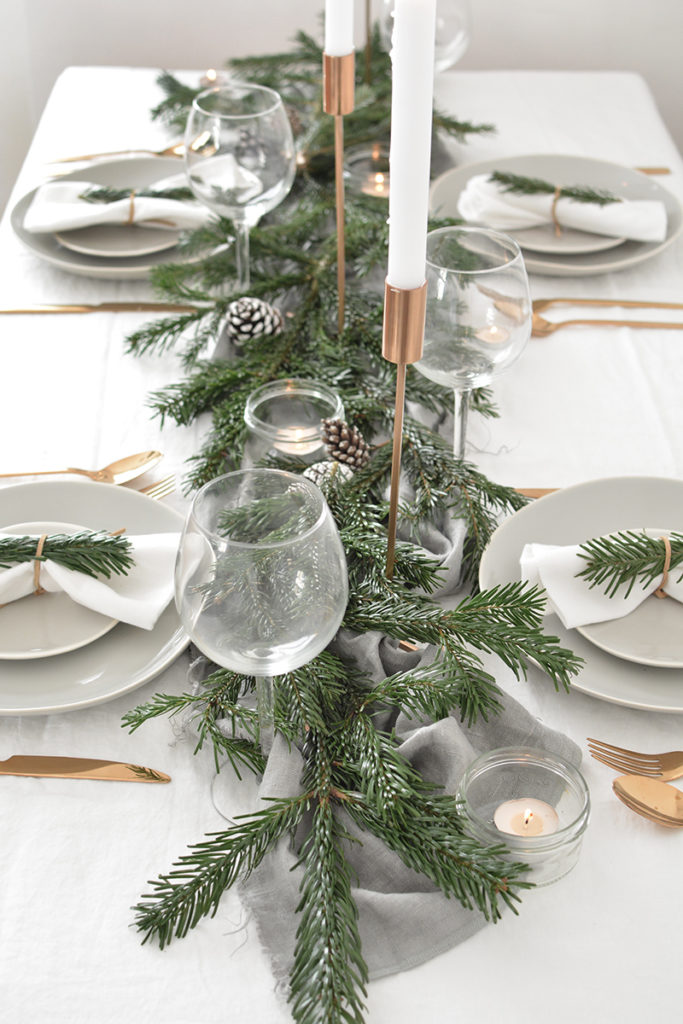 Play with different elevations.
When composing your centerpiece, have at least three elevations.  One low and close to the ground like leaves and twigs, another element that is medium height like decor and lastly some tall vases or candle holders.  This will make your centerpiece more interesting.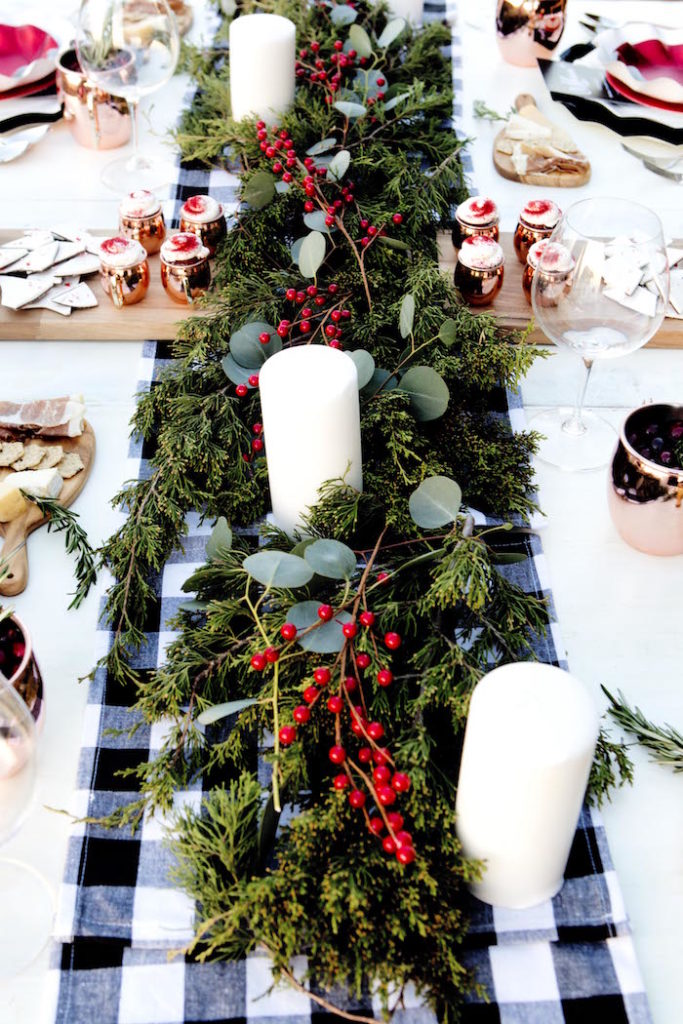 Select Plates and Cutlery to Compliment your Centerpiece.
There are so many options from stark white china to colorful printed ones.  Stoneware or ceramic, printed plates and more are just some of your options.  The best way to select your plates would be to make sure it stands out from your chosen tablescape motif.  Another way to make things more interesting is to be bold and experiment by mixing plate sets together.  
Add side accents to make your tablescape functional and interesting.
I always like to fill the corners of tables with side dishes or garnishes to go with the food. This makes things functional and visually interesting. How about a nice cheese platter, some pretty jars with sauce for the meat?
Lastly, add the little details to personalize your Christmas Dining Table.
Once you've got the large elements laid out, you can think about the important details that will add character and personality to your setup. How will you tie your table linen? Will you use place cards? Think about this as the cherry on the icing, the tiny piece that adds all the flare. Be creative, use calligraphy, alphabet stamps or even have your children write the names on the place card. Tie the napkins with a beaded holiday ring or add some sprigs from nature.
I hope you are as excited as I am for the holidays. I surely can't wait to see what my instincts lead me to do with the Christmas plates and decor I already have so do watch out for it on my Instagram account @marilenstyles. Must think of a centerpiece though. Will you create your own special tablescape this Christmas?