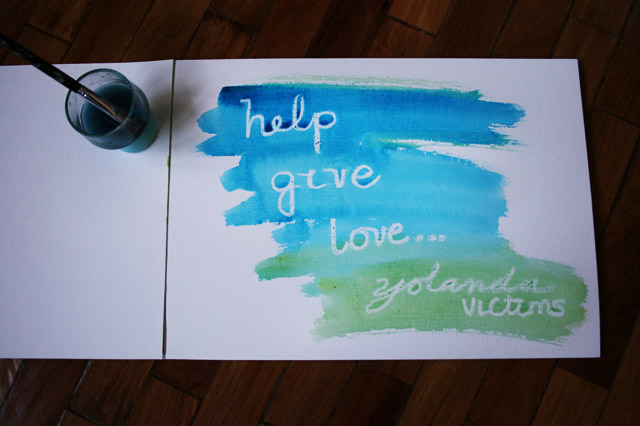 It's taken me awhile to write another post.  I truly didn't know where to begin.  Last week the most powerful typhoon struck the Southern part of our country leaving thousands of people homeless.  Death tolls are rising, and people are hungry, thirsty, and in need of medical attention and shelter.  As a mother, it breaks my heart to see suffering children, some ripped apart form their parents forever by strong wind and water.
The kindness and generosity of millions from every part of the world has been comforting, yet we are a nation grieving, but there is hope through God in these trying times.  We need your help!  For more information, please visit
https://www.facebook.com/PhilippinesTyphoonhowtohelp
The best way to help would be financially, relief goods, drinking water, blankets, and medicine are just some of the things your money can buy.
Other ways to help include:
Assisting refugees ones they are relocated to Manila.  For more information go to http://www.wheninmanila.com/adopt-a-day-need-volunteers-at-villamor-airbase-to-greet-and-help-victims-arriving-from-visayas/
A relative of mine also thought of setting up TheGreatPantyDrive.  The victims have gone days with some if not no change of clothes at all.  They surely need fresh underwear!  These are seldom included in the common relief donations.  If you have some to spare, in good condition, why not make someone happy?:)
At this devastating time I am comforted by this:
"May the God of HOPE fill you with all joy and peace as you trust Him, so that you may overflow with hope by the power of the Holy Spirit."  Romans 15:13