It is always exciting to decorate a home for fall. We often think of warm autumn colors in deep orange, mauve and burnt spice, but this year's trend is all about decorating with Greenery, the 2017 Pantone color of the year. Greenery is a color of life, and there are so many different hues of green to use in the home. Complete the look and bring in the autumn vibe with these gorgeous fall creative tips and inspiration.
Make a pretty fall centerpiece using greens from your backyard, some decorative pumpkins, baskets and other and home decor just like this photo from the Liz Marie blog.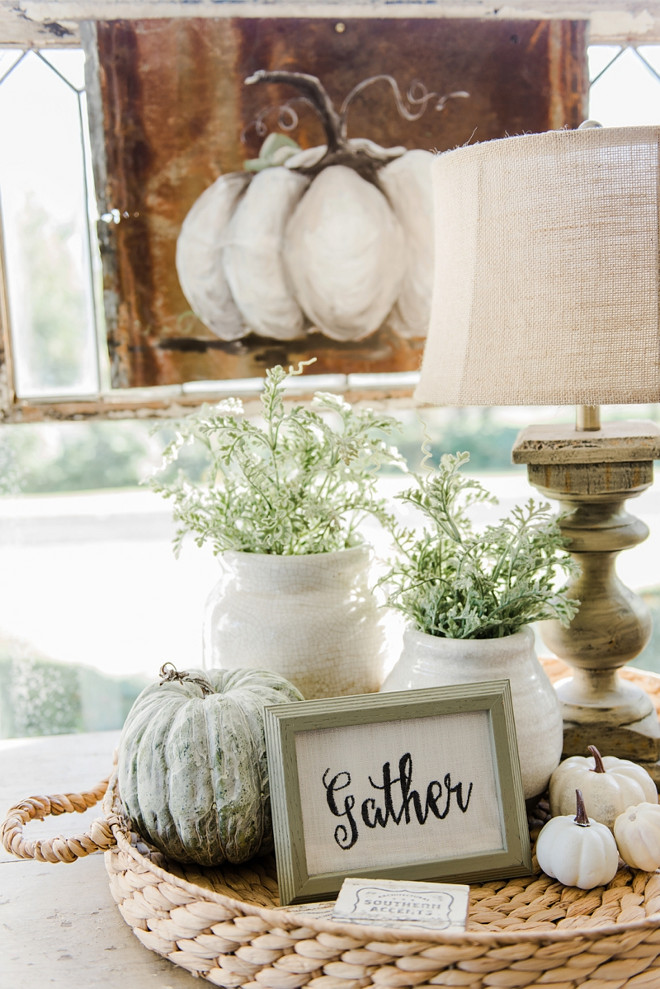 Get inspired with a deep green color for a luxurious opulent vibe. Color your walls, re purpose an old sofa with emerald green fabric and more!
Purchase some green fruits and veggies and turn it into a centerpiece just like these pretty mini apples from Vibeckedesign. Be creative, mix and match to come up with a nature inspired centerpiece to sit on your dining table of console.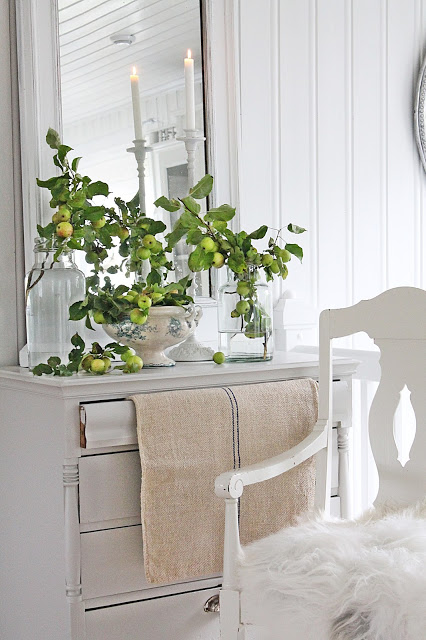 While decorating for fall may not be applicable for some countries in the tropics, I think bringing in greenery and life into the home is always a good idea! Using greenery allows a cooler range of color into the home as compared to warm orange and red Autumn hues. There is nothing wrong with making the home feel warm and inspiring. I hope you all enjoy this post and experiment with a bit of DIY fall decorating this weekend!