Today my husband and I visited the construction of our house.  Things are moving really fast and I'll soon be writing more about it, showing you bits and pieces of our house progress.  My husband wants a square dining table while I wanted a rectangular one.  Here's a layout of what I envisioned.. (please don't mind the details on the side)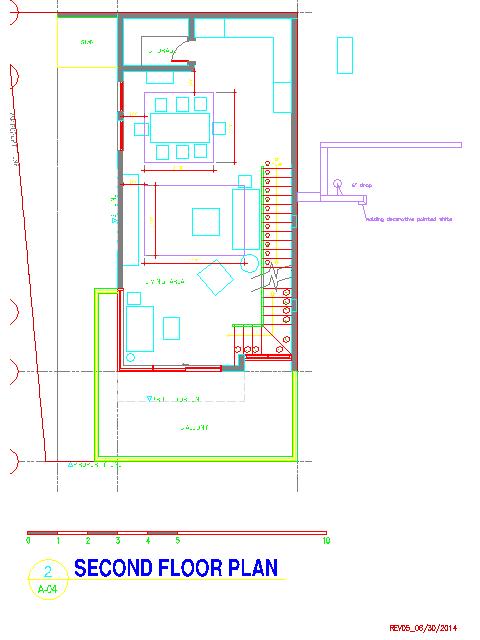 He wanted the dining table to be square so that it stays within the confines of the wall. You see my rectangle spills out a bit? He did have a point but I wanted to put our antique wooden cabinet on that wall behind it. The square table won't allow that. In the end, I agreed to do a square dining table provided that he uses our antique cabinet as his bar cabinet on the far end of the room so that it doesn't go to waste. I'm happy we were able to compromise and resolve things quickly. We plan to go shopping for wood this weekend along Cavite and now that I am doing a square, I don't have a clear vision of what I want! I was looking for some visual pegs and here are some things I liked. Despite all this I have no definite concept!
I originally fell in love with this when I wanted a rectangle table but my husband doesn't like it. I like the color of the wood, maybe it is a bit too rustic and I would liven it up a bit, but I also love the black streamlined legs.
I am loving the color and finish of this wood and the black iron legs look fabulous too! I don't know if my furniture makers can find wood like this though.
This kind of wood would be easy to find and we could have a square version made but it might be a little too dark. These designer chairs look fabulous but they won't be comfortable. I don't even have my dining chairs figured out!
This square table is what ours should ideally look like but I am looking for something with more character. The wood is beautiful but it is a little bit too red. I am willing to consider the design of the base though.
I am loving this design! I wish I could see more of what the base looks like, but I like the black color of the legs and the vintage yet massive vibe. I might make the wood a little lighter though and translating this into a square might be challenging!
Ahhh! we're moving in two months or so and I have no concrete plan yet! Maybe we will see the perfect piece of wood and it will call us? Then the design can come from there? Help! I'd love to know what you think and feel free to give suggestions. If you want to see more of what the rest of our house will look like, you can click on the links below:
http://marilenstyles.com/designing-our-own-home-kids-room-concept/
http://marilenstyles.com/designing-our-own-home-my-living-room-concept/
http://marilenstyles.com/designing-our-own-home-my-kitchen-concept/