An old friend of mine contracted me to design a small apartment she purchased.  It was going to be a place she would stay in during holidays when she would be in town.  As an advertising executive working in Singapore, she knew what she wanted: nothing too feminine, but rather more functional.  She gave me a few "pegs" then I created my concept board based on the existing interiors.  I couldn't do a lot of changes so we agreed to keep the renovation on the aesthetic level.
Here is the concept board I created along with a photo of what the place looked like before: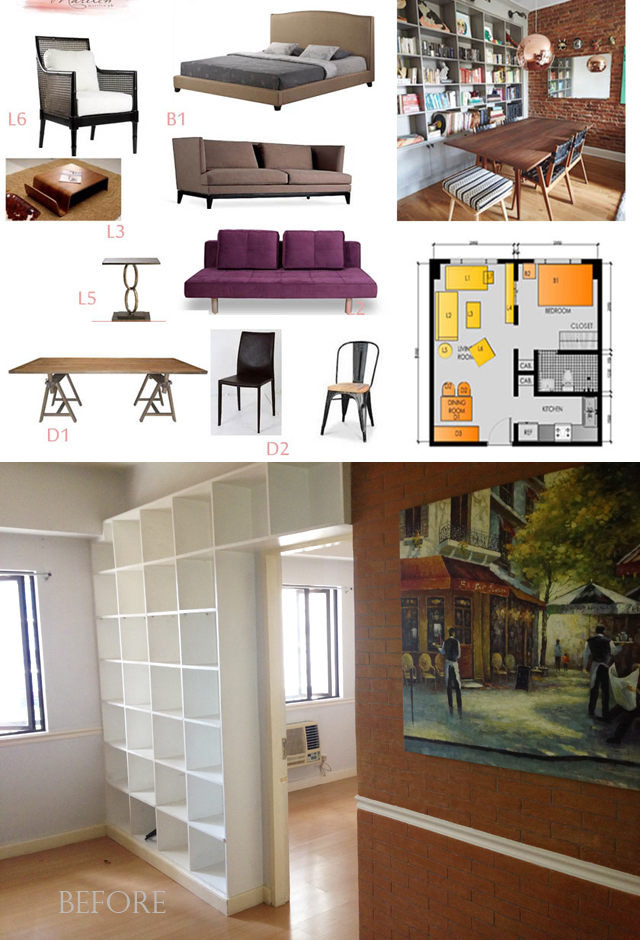 Things didn't go so well for this project. The contractors I hired had major problems and the whole project was delayed. It was really frustrating, in the end I will never be working with them again.  It was such a small space and it took them forever because they simply lacked organization and commitment or integrity.  Nevertheless, I'm glad we finished. The client stayed over for two nights and really liked the style and out come. I purposely didn't put a lot of decor and accessories because this will also double as a rental unit for Air BnB.  Filling the space with necessary items, just a few decorative elements and some travel books would be enough to make this space homey.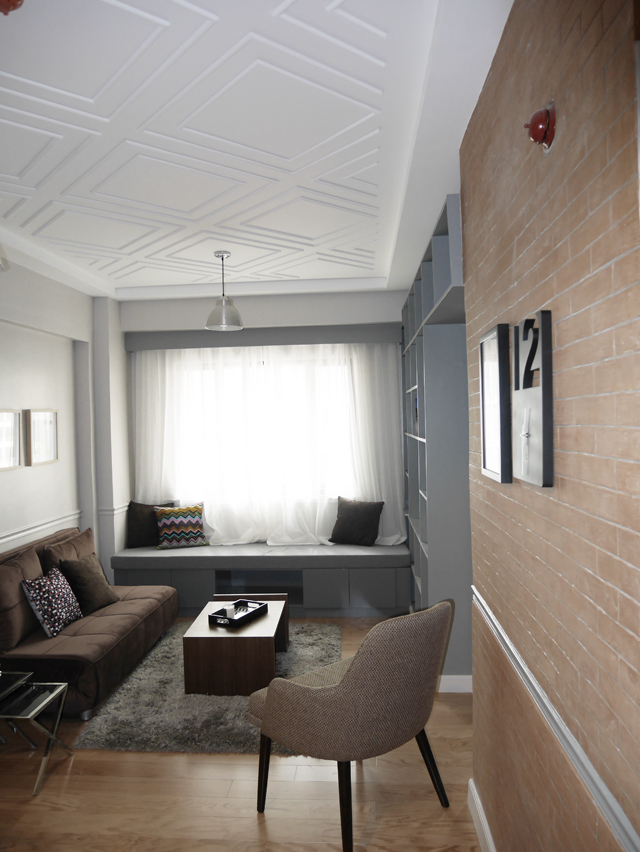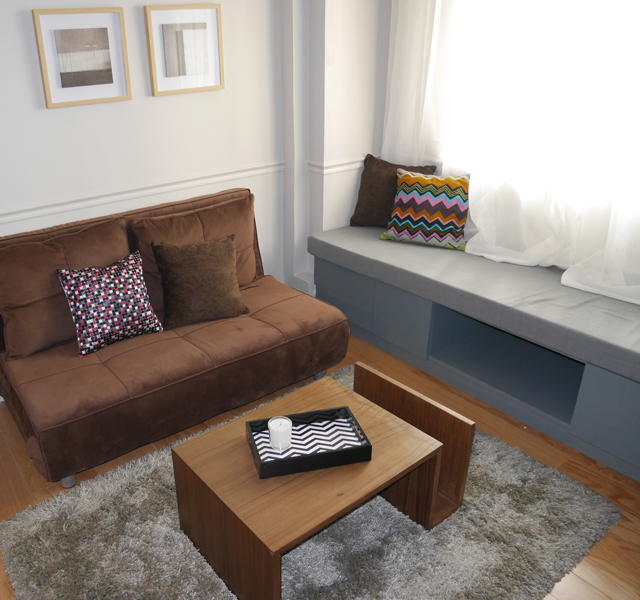 I designed a swivel TV unit so that the TV can be viewed from the living room or bedroom depending on where the guest wanted to stay.  It worked well with the existing built-in book shelf.  I just removed a few panels and shelves to make it look a bit more modern and painted it grey. The magenta two- seater works perfectly as dining chairs. I love how the colors chocolate-brown, magenta, and dark grey turned out.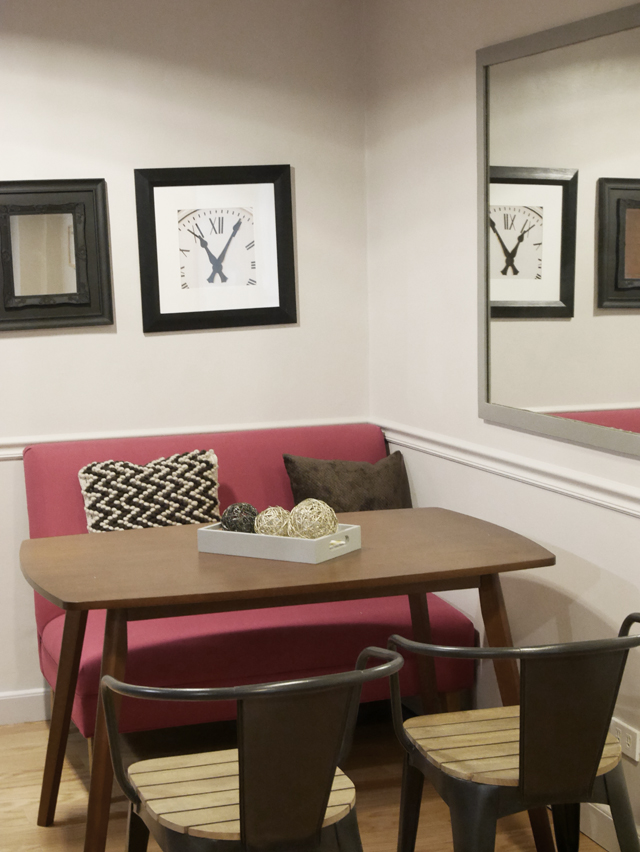 The bedroom looks a little bit more feminine, very basic but purposeful and functional. It makes a neat rental apartment right?