Let's draw inspiration from a sophisticated and elegant color scheme of intense but cool colors.  Deep purple, dark teal blue and a some what neutral brown color.  It somewhat reminds me of a peacock's tail!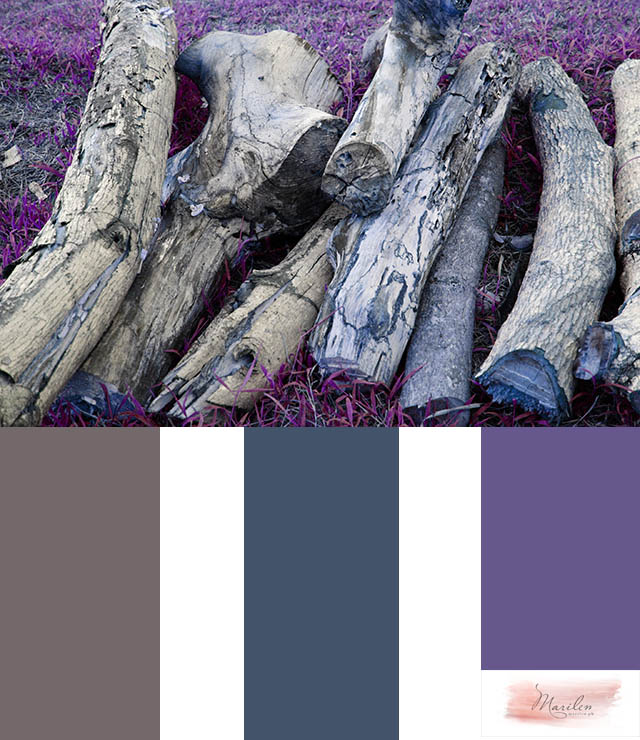 Some home accessories that compliment this palette include: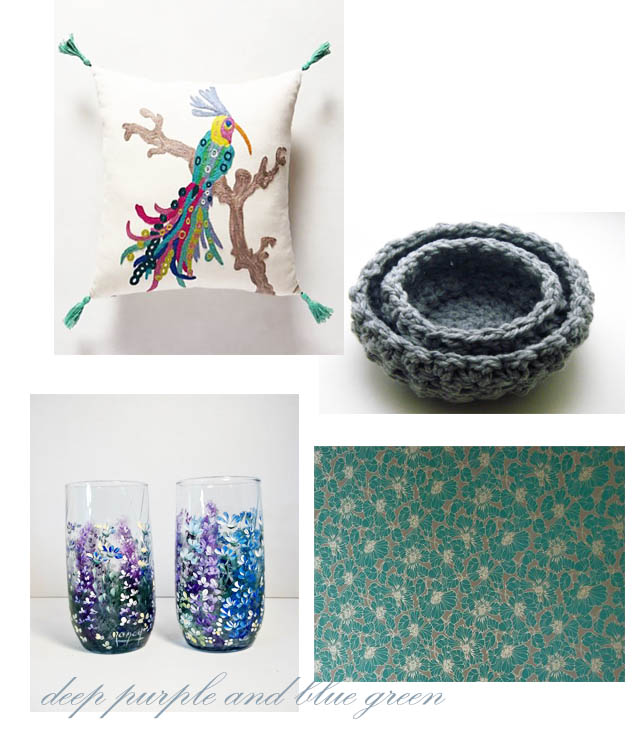 1. Majestic plumes throw pillow from Anthropologie, my favorite store for pretty home finds.
2. Crochet storage bowls from thehappycoupleshop on Etsy
3. Hand painted glass from Folk Art on Etsy
4. Passion wallpaper from Wallcrowne.